Normally with our forecasts, we wait until about 4 days in advance of a potential storm impact to post about it. Because of this storm occurring late Christmas Eve into Christmas, we wanted to share the information with you all as soon as possible.



To setup our storm for Christmas Eve/Day, a strong low pressure will be cutting to our west on Saturday. This will produce rainfall for much of the area, as well as above average temperatures for this time of year. Many locations will be in the 50s Saturday. However, right behind this system, is a tremendous shot of cold air. Take a look at the latest GFS run below to demonstrate this: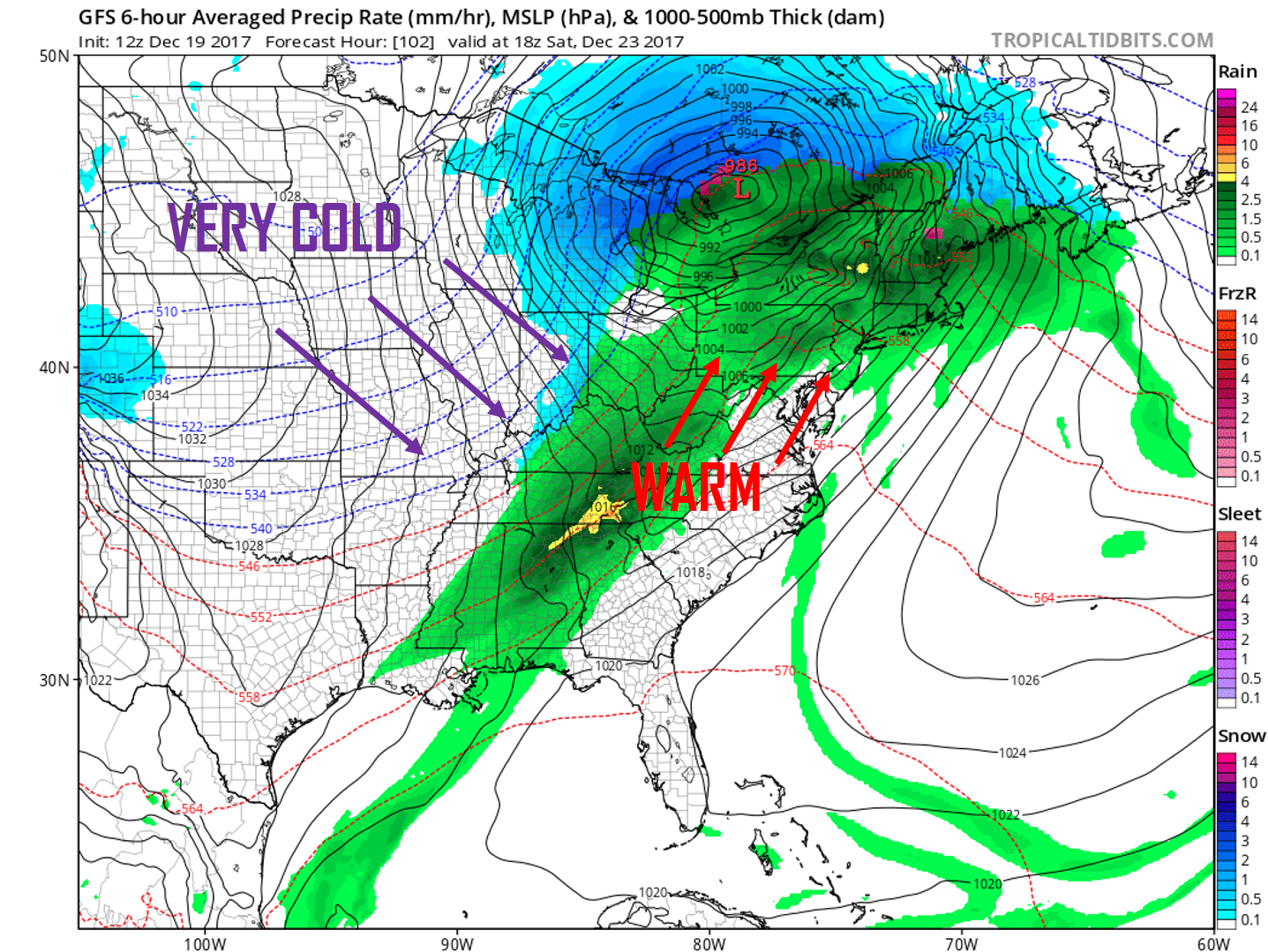 Because of this cutter system, a major trough is in place for the Christmas holiday.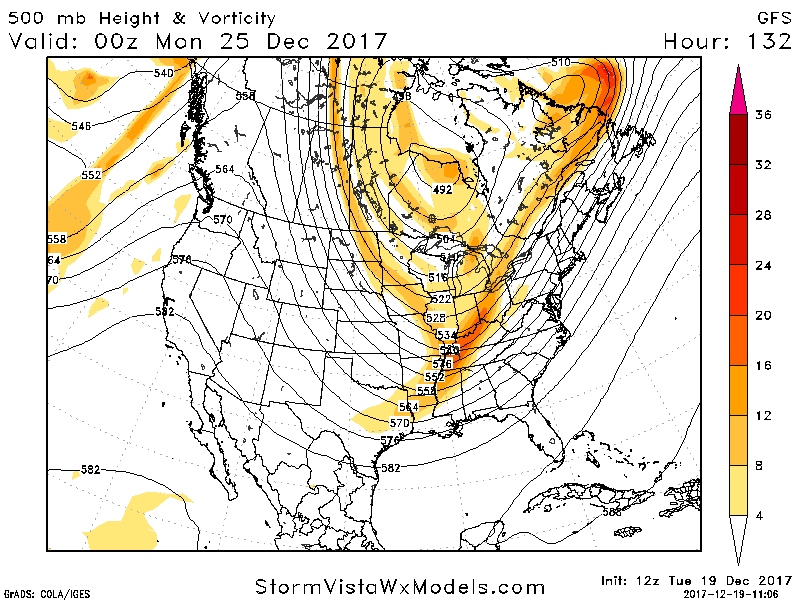 As the cold air is crashing in, a low pressure is forming in the south on Sunday. Because of the upper level setup that you see above, the storm only has one place to go and that is to head northeast.
There are multiple factors that are going to determine if our area sees a white Christmas this year;
1. How quickly does the cold air crash in?
2. What track does the low pressure take, does it ride the coast or stay a few hundred miles out to sea?
3. Will our surface temperatures be cold enough for snow to accumulate?
These questions will all be answered in the coming days. For now, here is a look at the past two GFS runs.
Latest run valid Christmas day: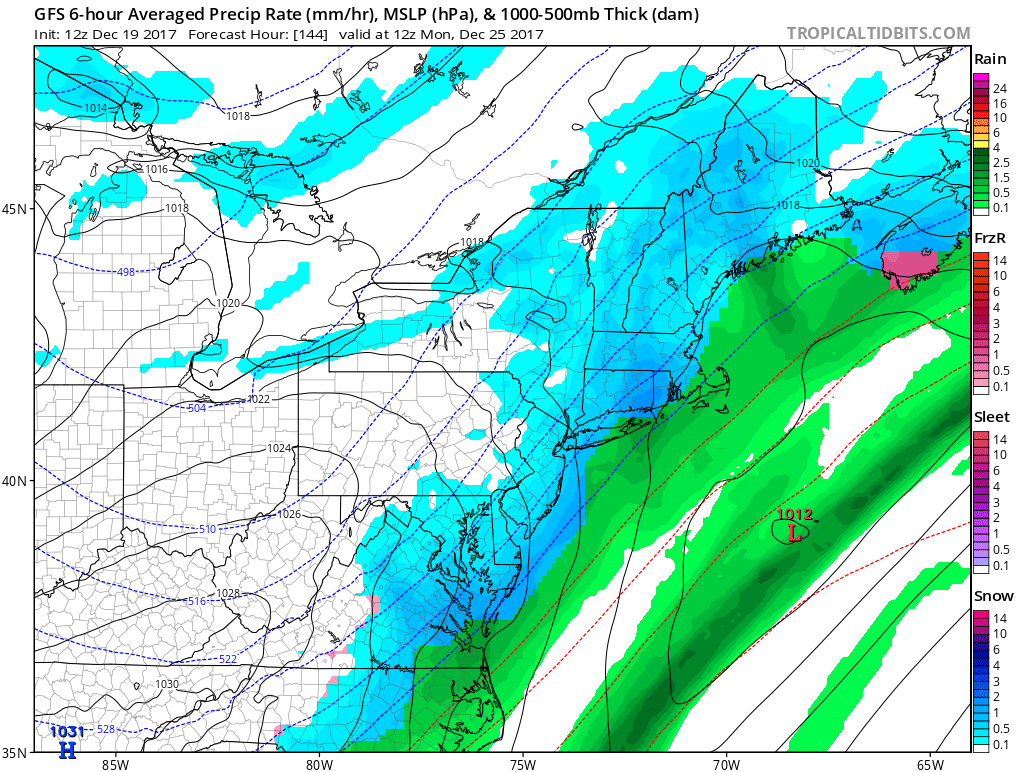 The latest run seen above shows a weak area of low pressure too far out to sea to impact most of our area, with the exception being far Eastern Pennsylvania. This will not be the final solution, as current guidance continues to be all over the place with this system. Check out the previous run of the GFS for Christmas: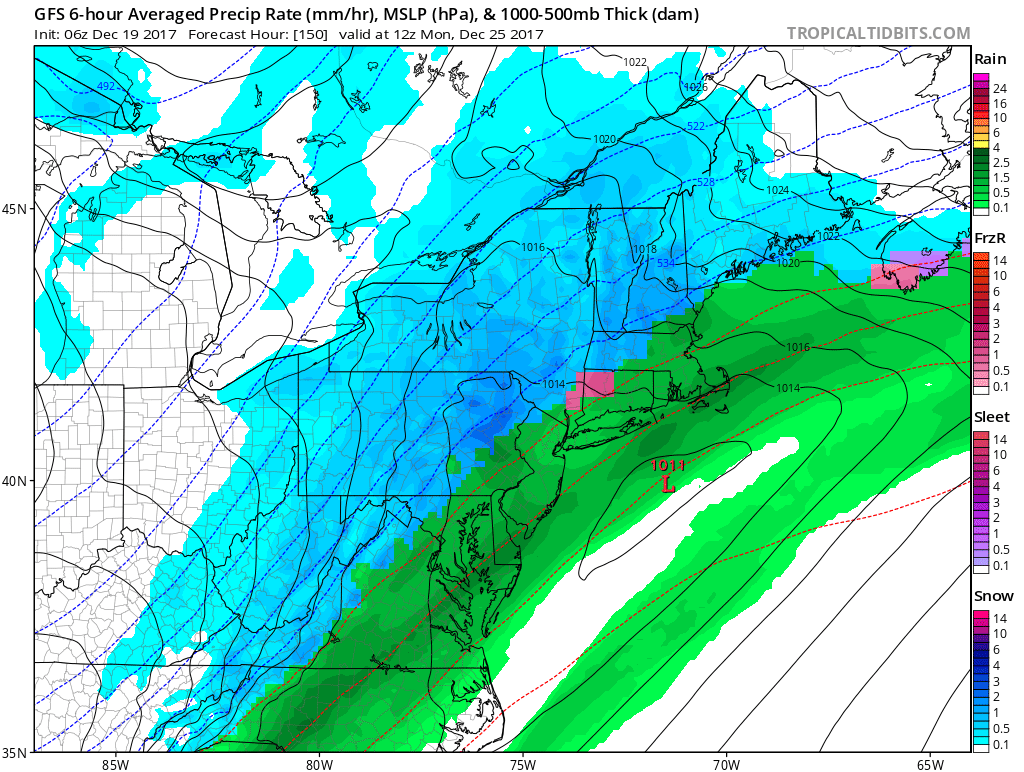 Even though we are still 5-6 days away from impact, our early opinion is that a storm does ride up the coast close enough to deliver a white Christmas for at least someone in Pennsylvania. Currently we are favoring the interior (North and West of Interstate 78).
To stay ahead of the Christmas forecast, like our page on Facebook for much more>>>Pennsylvania Weather Action's Facebook Page
Do not forget to share the early look at the Christmas forecast with your family and friends using our icon below!