After many locations across the commonwealth have set records for the hottest July, why not add on another hot and steamy day? Heat Advisories have been issued in southeast PA for indexes up to 105F today, but all of us will be feeling the increased humidity near 60%. Temperatures will remain hot tomorrow, before gradually dropping late-week. Here is today's statewide forecast map. More details on the storms below.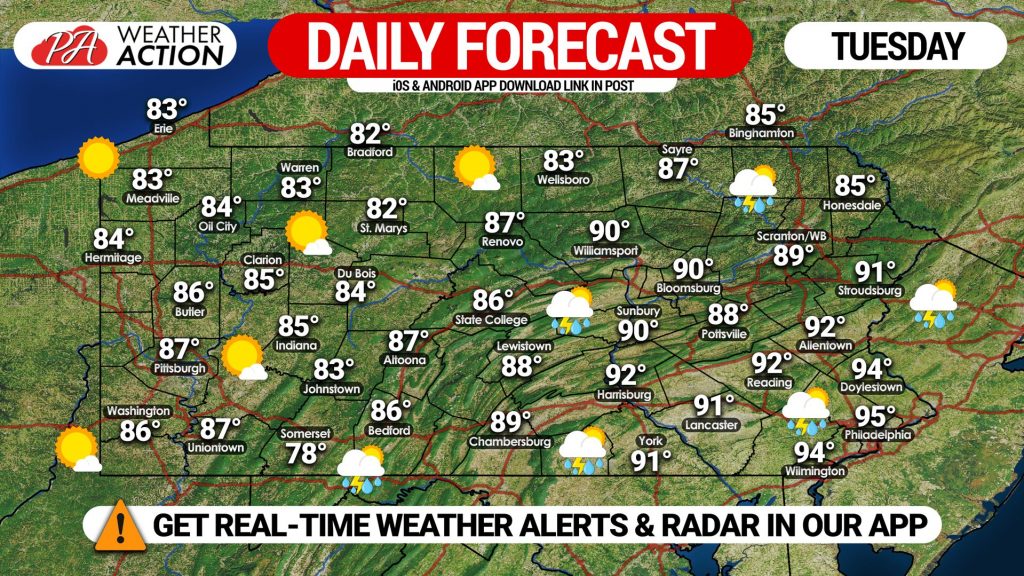 Along with the humidity comes an unstable environment and a chance of thunderstorms in the eastern half of the state today. We expect the storms to be fairly isolated, but some cells may be strong. A Marginal Risk for severe thunderstorms has been posted for all of southeast PA, and as far north as the Southern Poconos. Threats include isolated damaging winds and heavy rain.
Here is today's Severe Weather Outlook from the SPC, showing that risk in SEPA.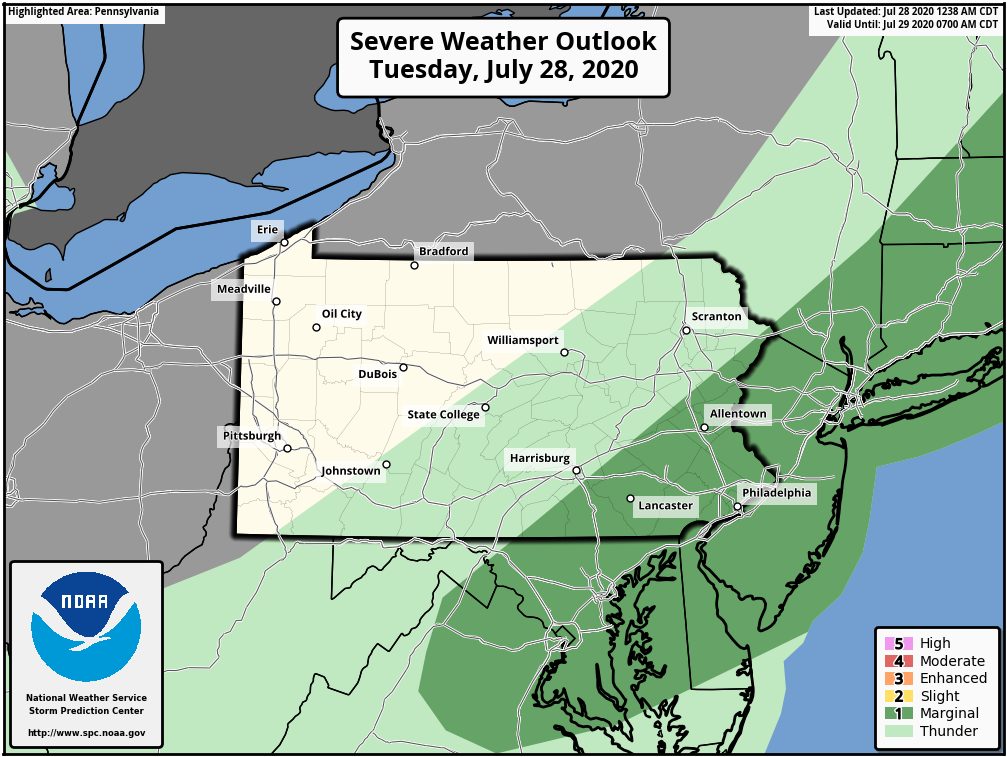 We will have an update on Invest 92L shortly, as well as the potential for a more widespread severe weather threat this Sunday.
Stay tuned and have a good Tuesday!