The frequency of days with severe weather continues to increase as we move into the more active months of the season, and after a long-tracked derecho knocked out power to over half a million customers in Pennsylvania last week, more storms are likely again Wednesday. We don't expect anything to the magnitude of what we saw last week, but nonetheless the Storm Prediction Center has placed much of the state under a Slight Risk for Wednesday.
While the tornado threat looks to stay to our west tomorrow, damaging winds and hail cannot be ruled out especially in western and central PA. Storms will fire along the cold front late Wednesday afternoon and continue into the late evening hours thanks to ample instability.
FUTURE RADAR TIMING
Thunderstorms will begin to develop across the Bedford-Altoona-State College-Wellsboro region of Central PA late Wednesday afternoon and quickly strengthen. Below is Hi-Res NAM future radar for 5:00 PM Wednesday.
By 7-8 PM Wednesday, we expect there to be a few clusters of strong to severe storms throughout central PA and possibly western PA. This period right before sunset is when the highest hail threat will be exist. Below is future radar for 8:00 PM Wednesday.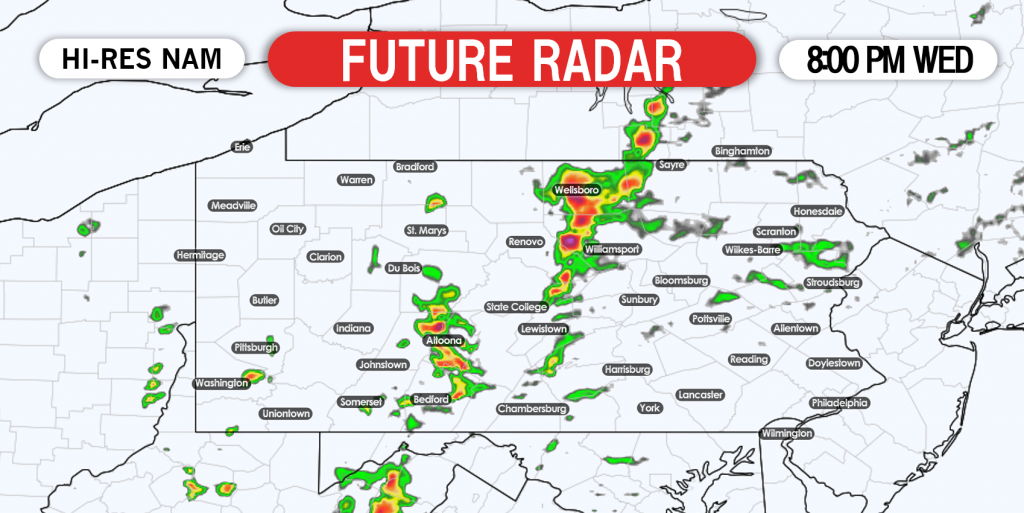 We do not expect storms to weaken much immediately after sunset, due to the hot temperatures that will be present. Storms will continue to move northeast after sunset into the Susquehanna Valley. Here is future radar for 11:00 PM Wednesday.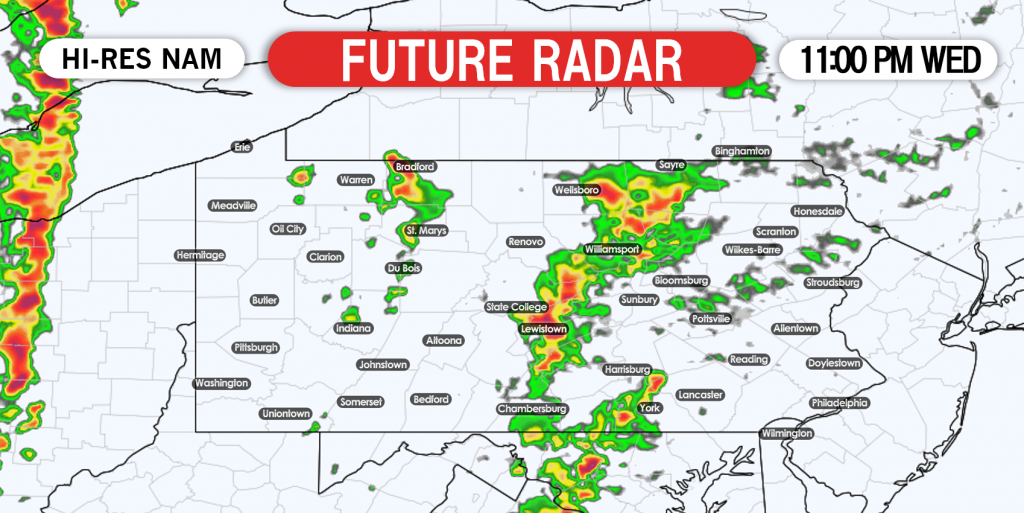 It won't be until after midnight Thursday that storms begin to weaken as they move into eastern PA. Also, a different line of storms from Ohio will push into western PA after midnight, and may still be strong as they move through Pittsburgh, Butler, and Erie very early Thursday morning. Below is future radar for 2:00 AM Thursday.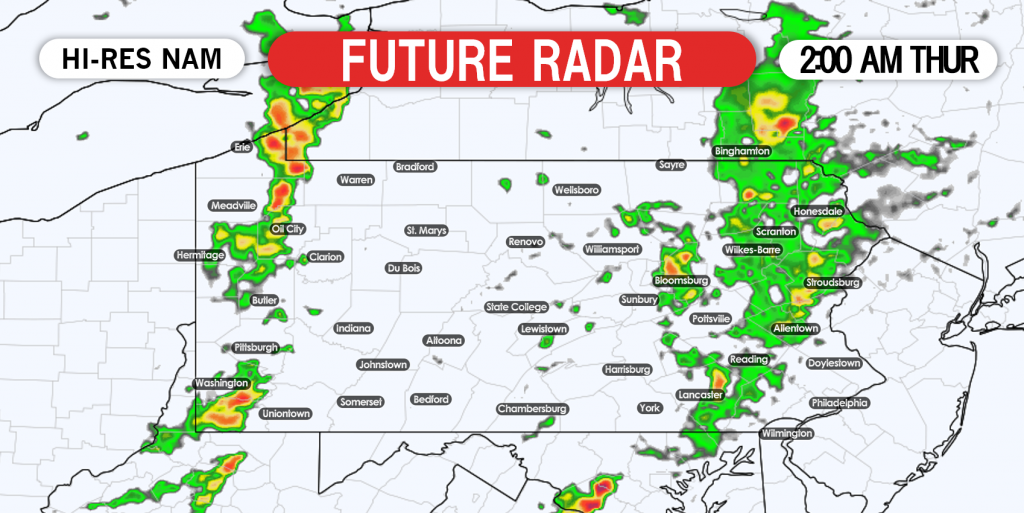 Any remaining storms will weaken to just showers after 2 AM Thursday.
---
SEVERE THUNDERSTORM OUTLOOK FOR WEDNESDAY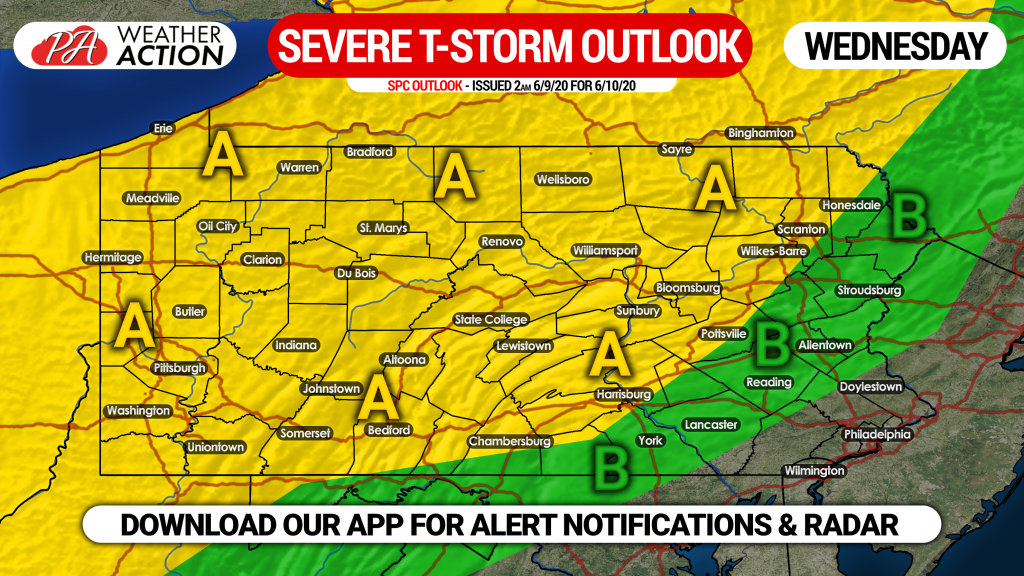 Area A: Scattered severe thunderstorms will be possible in this region late Wednesday afternoon into early morning Thursday. Damaging winds up to 60-70 MPH and hail up to 1″ in diameter are the main threats.
Area B: Isolated strong to severe thunderstorms are possible Wednesday evening.
We will have live radar on our facebook page Wednesday, and you can get instant severe weather alert notifications and interactive radar with our app as well! Download our app on iOS & Android here >>> Weather Action App Link
Don't forget to share this severe weather update with family and friends who may be impacted. Stay safe!