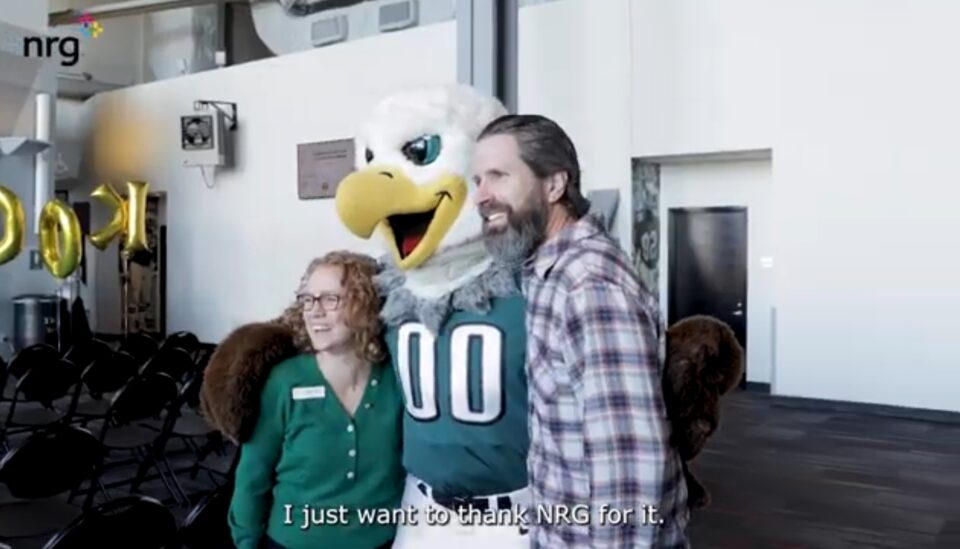 NRG's charitable program NRG Gives donated $100,000 to local nonprofits in Pennsylvania and New Jersey during the annual event held at Lincoln Financial Field on Wednesday, December 14. The ten deserving nonprofits, serving their communities of education, disability services, homelessness, and substance abuse, split the money based on nearly 18,000 public votes that ended earlier this month.
The process started with NRG employees nominating dozens of organizations for consideration. Those nominations were then narrowed down to 10 with a two-week voting period for the public to vote once per day. The final 10 nominees would be split with the top five nonprofits with the most votes receiving $15,000 and the remaining five nonprofits receiving $5,000.
The top five nonprofits receiving the most votes and $15,000 included RISE, The Miracle Field of Horsham, Jersey Shore Animal Center, Strong Women, Strong Girls, and SPLASH Floating Classroom. The remaining five nonprofits receiving $5,000 were The Sunshine Foundation, Trucks for Maddox, Autism Cares Foundation, Philadelphia Academies, and LifeTies, Inc..
Since 2016, the NRG Gives program has donated $930,000 to 43 organizations across New Jersey and Pennsylvania. NRG Gives is just one of the company's charitable-giving programs under its positiveNRG umbrella designed to help support regional nonprofits.
To learn more about the winners, visit the NRG Gives page here.
---
---