FORECAST UPDATED:
Snow Amounts Increased in Final Call Forecast for Tonight – Thursday Morning's Snow Event
A weak system moving across the eastern US is likely to bring two minor waves of snowfall to much of southern Pennsylvania both Thursday morning and Friday morning. Right now, we expect the Thursday morning wave to bring slightly more snow than Friday, but overall amounts are expected to be moderate at most. This looks to be the theme for the coming few weeks. After a winter with two massive winter storms that account for most of the snow many of us have received, mostly nickel and dime events look probable in the next two or three weeks.
TIMING
The first wave of light snow will move into southern PA from west to east early Thursday morning. South of I-76 is where we expect to see the most accumulation. Below is future radar for 3:00 AM Thursday.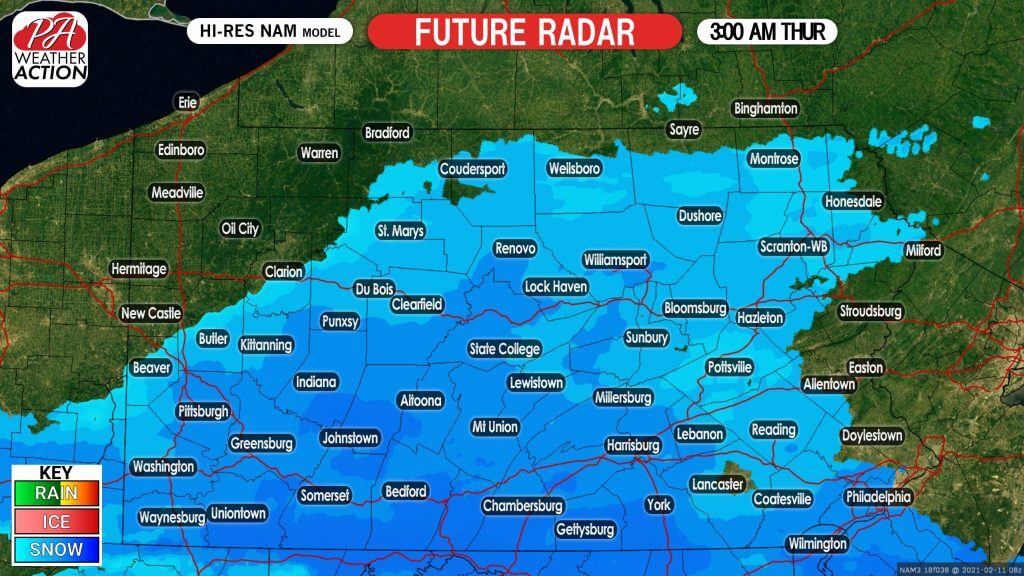 Snow will then exit to the south and east by mid-morning Thursday. Most of the daytime on Thursday should be clear, although the AM commute will likely be slippery south of I-76. Light snow may then return for extreme southern PA early Friday morning, but many of us probably won't see much of anything out of the second wave. Here is future radar for 4:00 AM Friday.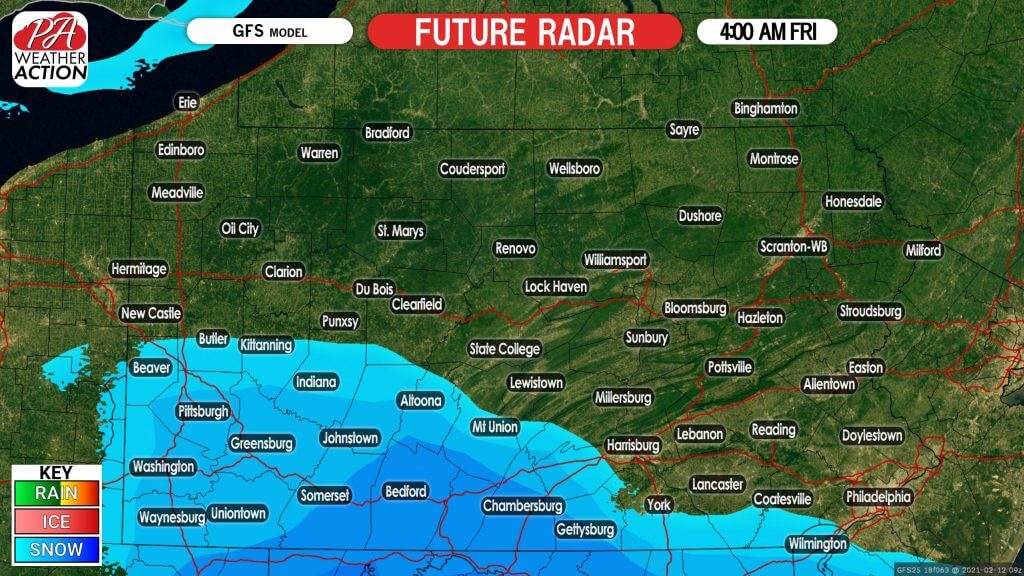 The light snow in extreme southern PA will then end by mid-morning Friday.
FIRST CALL SNOWFALL FORECAST FOR THURSDAY – FRIDAY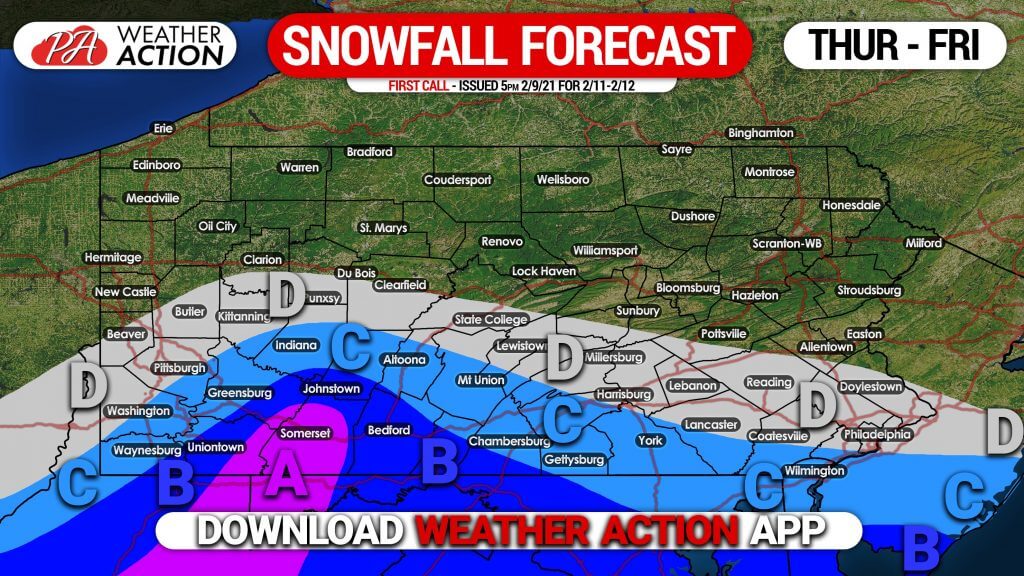 These amounts are total snowfall accumulation, Thursday and Friday combined.
Area A: Snowfall accumulation of 6 – 10″ expected, mostly coming Thursday.
Area B: Snowfall accumulation of 4 – 6″ expected, mostly coming Thursday.
Area C: Snowfall accumulation of 2 – 4″ expected, mostly coming Thursday.
Area D: Snowfall accumulation of 1 – 2″ expected, mostly coming Thursday.
Stay tuned for any updates may to this forecast with our app! Download it here >>> Weather Action App
Don't forget to share this forecast with family and friends in impacted areas using the blue button.