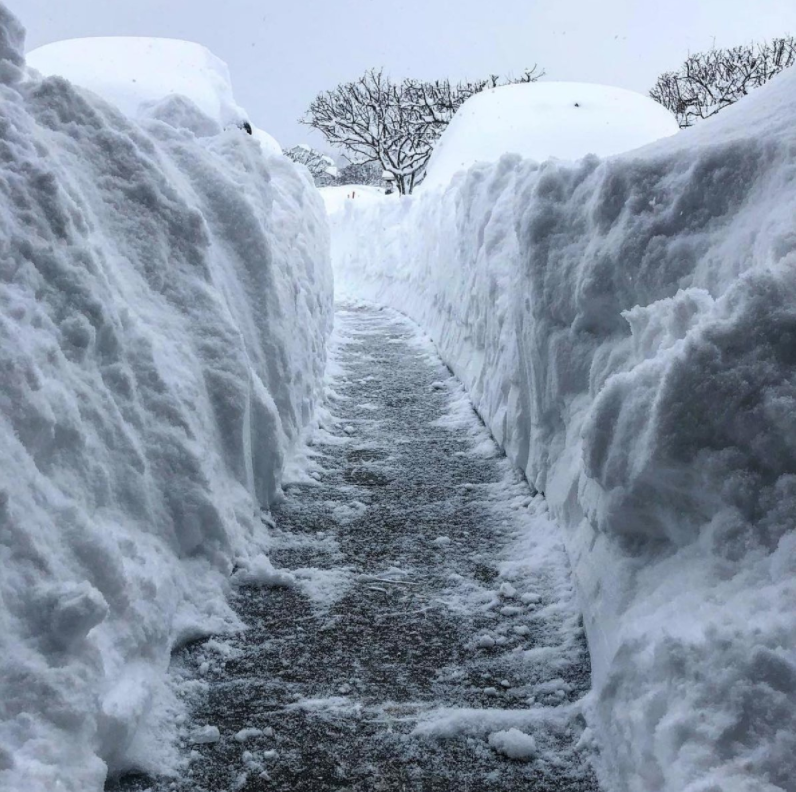 Chances are you might of heard Erie received a record shattering snowfall over the last couple of days. The latest official report out of Erie as of 6:00 PM Tuesday evening, is 62.8 inches of snow. This shatters the previous all-time Pennsylvania 2-day snowfall record of 44 inches in Morgantown, Pennsylvania back in 1958.
The tweet from the National Weather Service below was as of 6:00 AM Tuesday morning.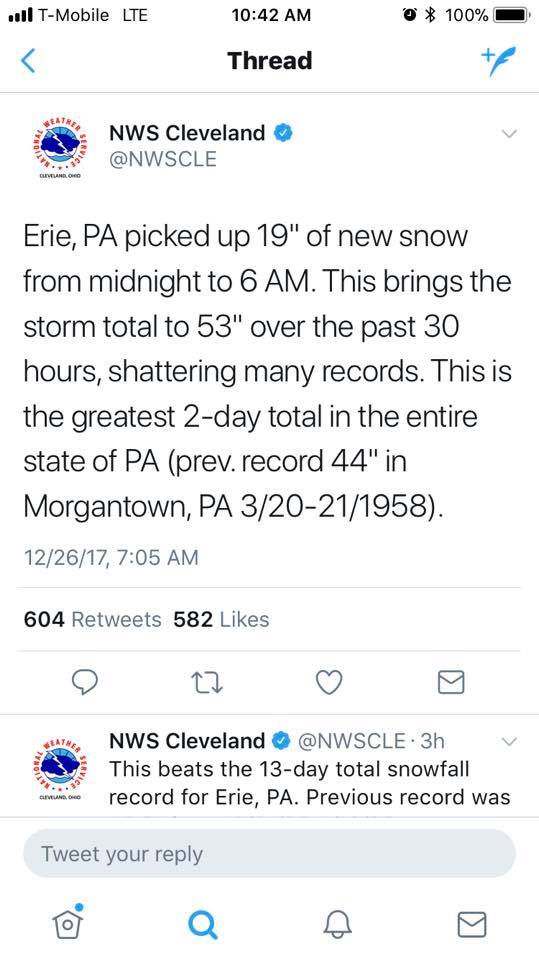 The Erie area is familiar with a lot of snow. Their seasonal average is around 100 inches of snowfall. Even for them, this was a substantial amount of snow. They have received over 60 percent of their seasonal snowfall in the last couple of days! Truly amazing and likely something we will not see in quite a long time.
It was a perfect setup for lake effect snow. With warm lake waters and a persistent breeze off of Lake Erie, a narrow band of lake effect snowfall developed over far Northwest Pennsylvania during the early hours of Christmas morning and continued throughout the day Tuesday. Below is the radar to demonstrate how narrow and persistent the lake effect snow was over Northwest Pennsylvania.
Take a look at our gallery below of the incredible pictures from the Erie area! Click on the images to enlarge.
If you have any photos of the incredible snowfall you would like to share with us, send it to us on Facebook by clicking here>>>Pennsylvania Weather Action's Facebook Page
Share the amazing photos with your family and friends using our icon below!
---
---
You might also like
---