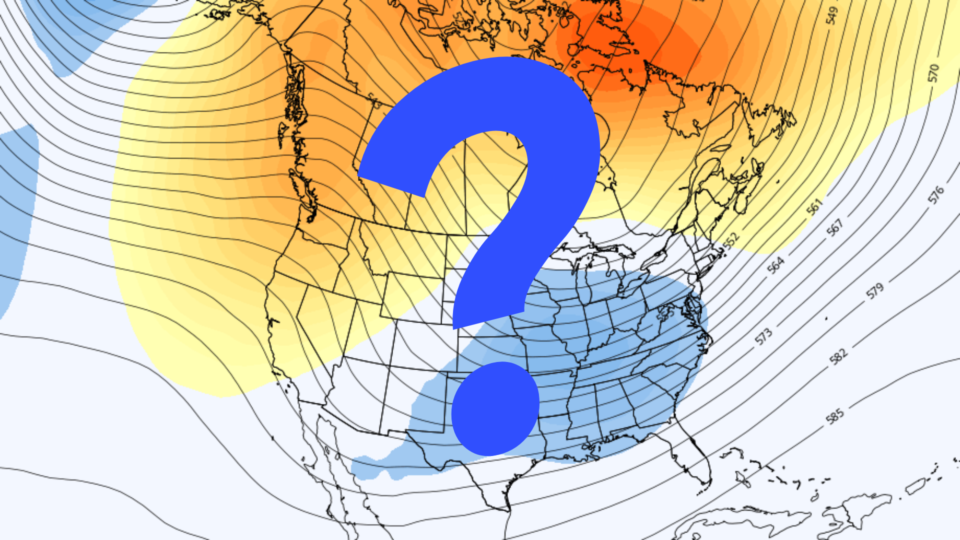 There has been plenty of hype recently about a cold and snowy December, yet all you see is rain in the seven day forecast. Here's why, and when we think cold and stormy conditions will actually begin.
The Problem(s):
The biggest problem currently is the PNA (Pacific/North American) teleconnection. We have been experiencing the negative phase of this teleconnection, which has resulted in above average snowpack across the West Coast. Meanwhile, warmer than average temperatures and rainy conditions are present in the East.
When in a moderate to strong phase, this teleconnection has more of an impact on our weather pattern in the short term than any other teleconnection. So here's where it's headed.
The PNA is projected to reach a neutral phase by mid-month, which will lessen its impacts. This should tone down the dreaded southeast ridge that has been keeping us snow-free.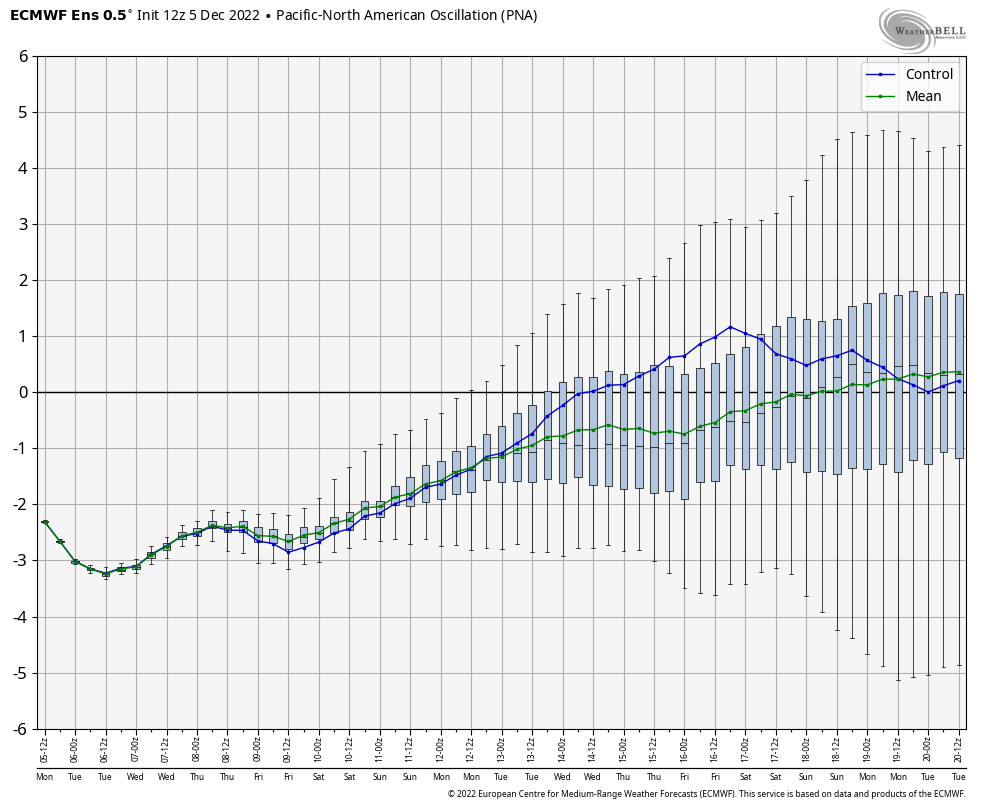 Here is the difference that makes to our 500mb heights (trough and ridge configuration). Notice right now we have serious eastern ridging.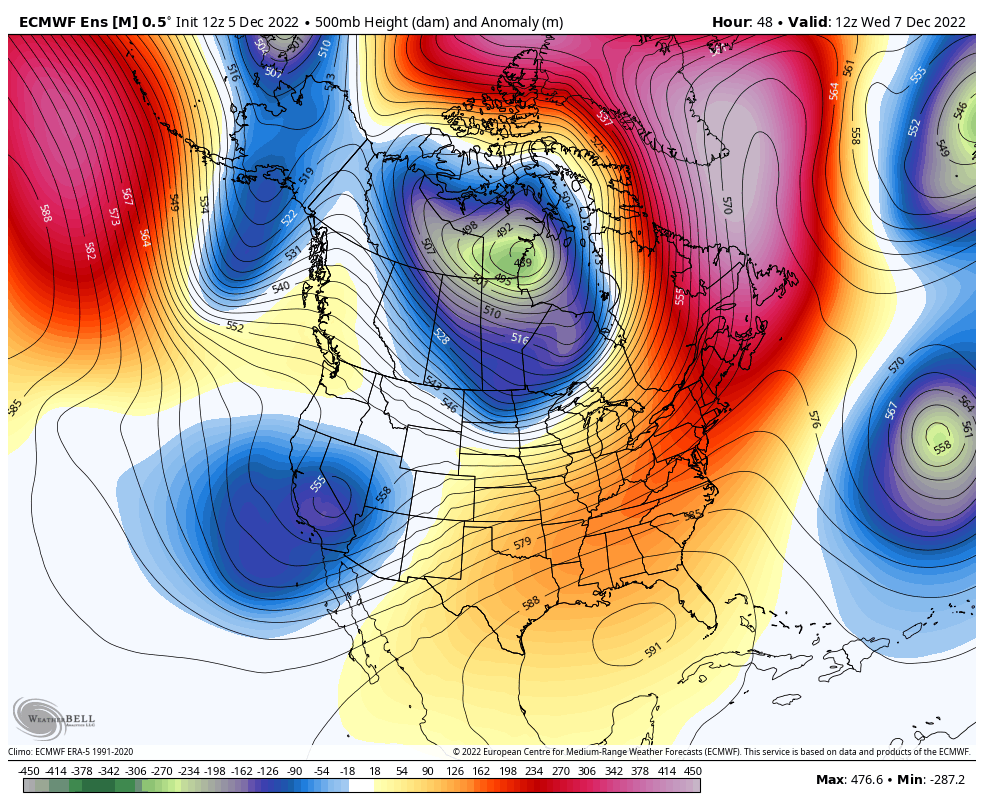 And by around December 15-20th, the jet stream levels out and begins to favor more eastern troughing going into late December, as shown here.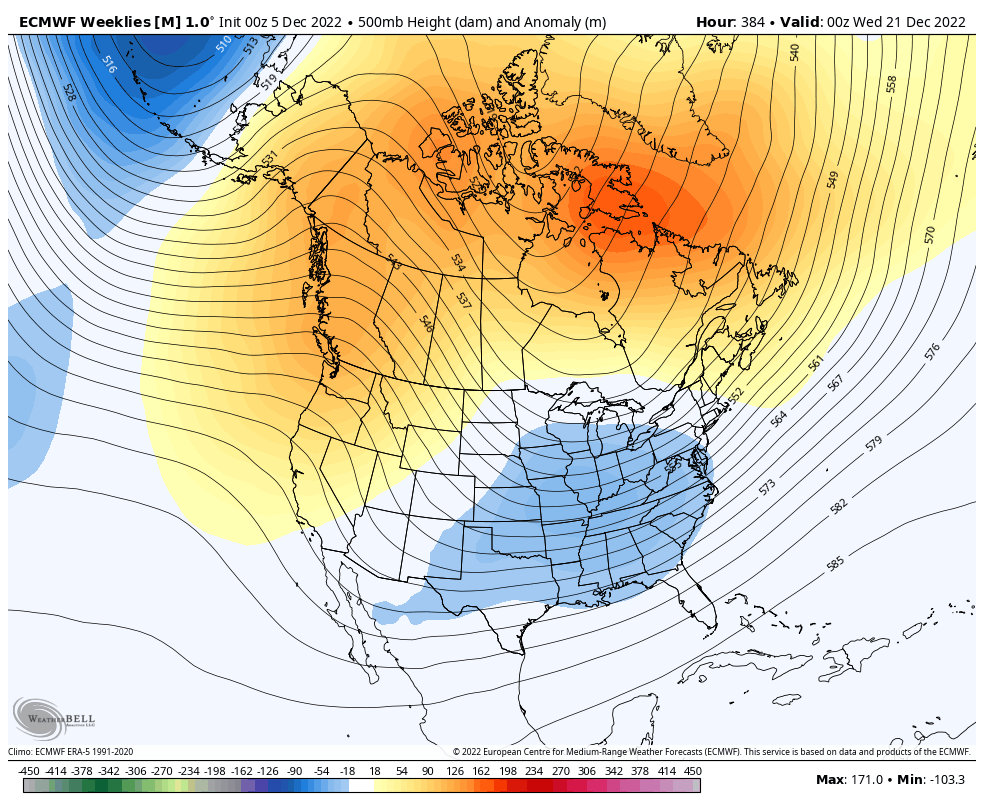 The secondary problem is the NAO (North Atlantic Oscillation) is actually so strongly negative that it has created a massive ridge over Eastern Canada, which is joining forces with the southeast ridge and effectively putting up a barrier on the Eastern US Coast. This is forcing storms to either cut to our west or weaken as they approach us.
So what is typically a favorable negative NAO has gone so extreme that it's hurting us more than helping. We can see the strong -NAO is modeled to become a moderate a weak -NAO by late December.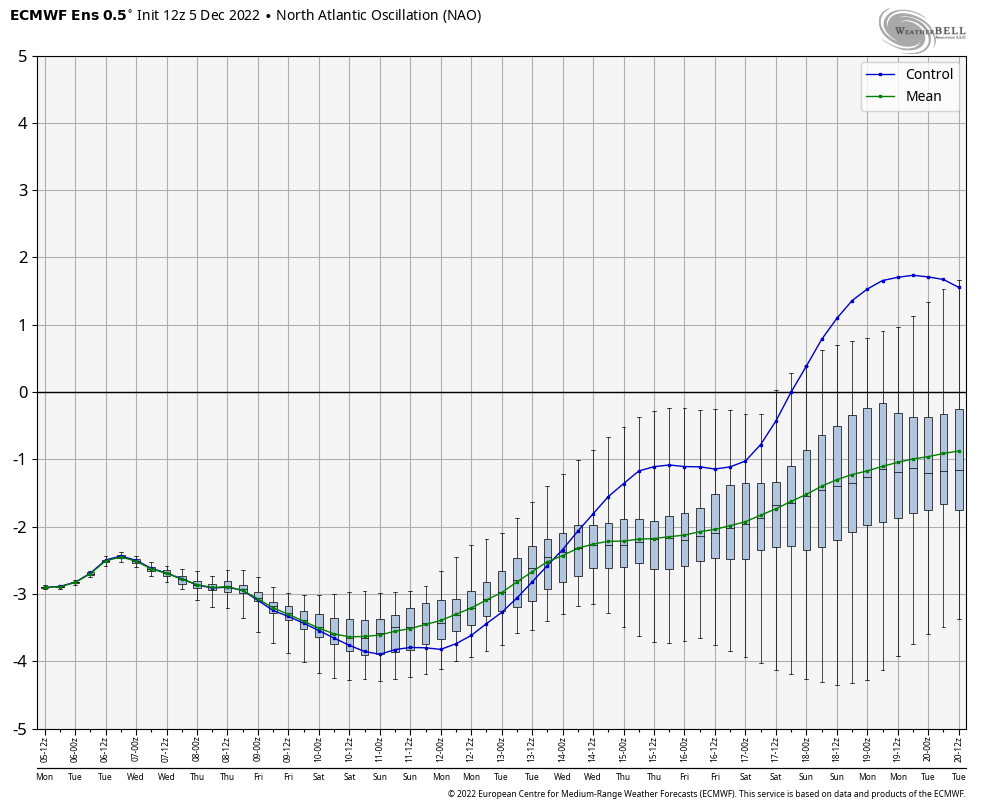 Another Variable:
An absolutely massive storm will be occurring in the North Atlantic Ocean, right below the Greenland Block. This system will likely throw a wrench in the pattern especially for Europe, but it will also impact us. It comes during a pattern change, which only compounds issues models have been having trying to sort out the medium to long range.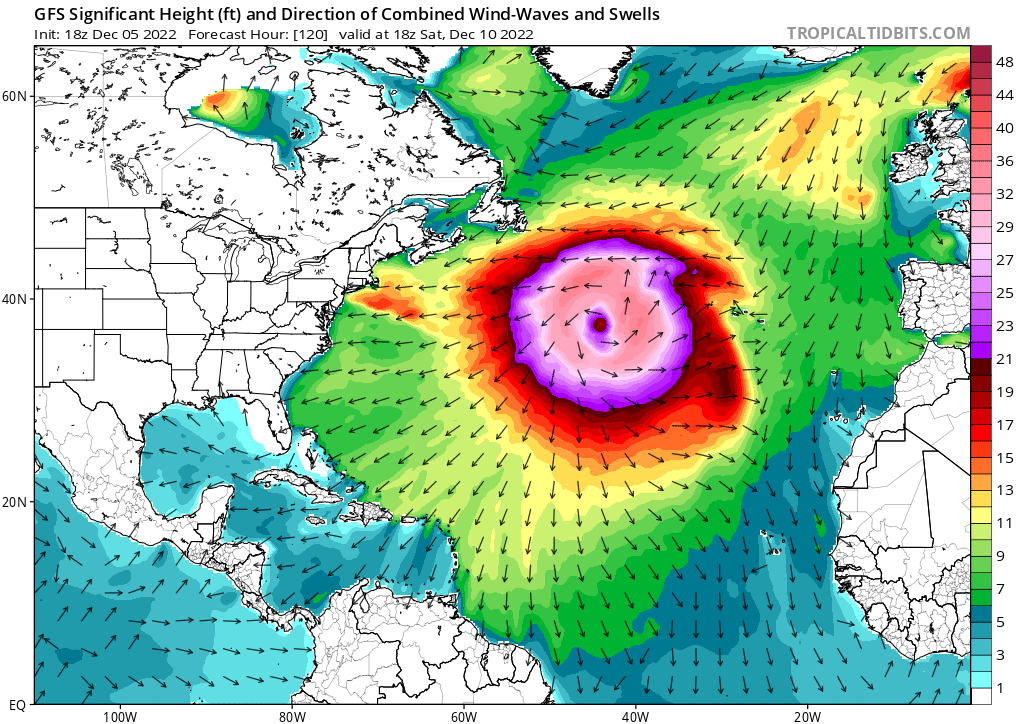 Finally, the GFS model has, in many people's opinions, suffered since its upgrade earlier this year. The model did a poor job with Hurricane Ian only 3-4 days out, and has shown to be extremely inconsistent. We advise ignoring the GFS beyond 5 days out. This includes any ridiculous snow maps you see. And those posting the models are not innocent, they should know better and are likely doing it for attention and/or indirect monetary benefit.
When Will the Pattern Become Colder & Snowier?
We expect the pattern change to occur December 15-20th. That is when the PNA should relax, as well as the NAO. The EPO is also expected to be negative, so I really expect Pennsylvania to see a few winter storms between December 15th – January 10th.
Anything before that is probable to be thread the needle-type events that include rain for part or most of the system.
Feel free to share this article below.
You can also download our app for more unfiltered content like this. The app is free and has a really nice design. Premium content and ad removal is about $1 a month if you're interested in more like this.
DOWNLOAD THE PA WEATHER ACTION APP HERE
---
---