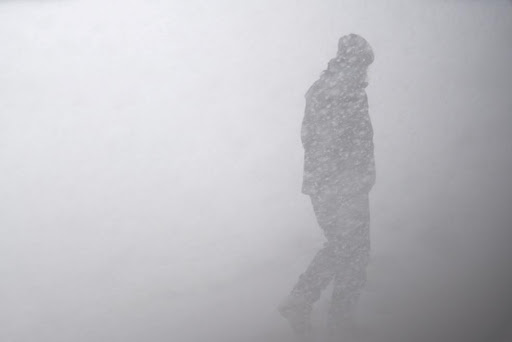 The winter season can mean sledding, building snowmen, and cozying up to a fire with some hot cocoa. It can also mean hazardous conditions from severe winter weather. Winter storms can come in many forms and include snow, sleet, and freezing rain. There are snowstorms, ice storms, blizzards, and snow squalls. 
Below are tips on how to prepare and stay safe during and after a winter storm:
Before
Dress Warm:

Owning quality winter outerwear such as a coat, hat, gloves, and waterproof boots can keep you feeling comfortable during cold conditions.

Prepare Your Vehicle:

Ahead of a winter storm, especially if you may have to drive during the storm, it's important to make sure your vehicle has a full tank of gas, new wiper blades and tires, anti-freeze, and emergency supplies such as a snow shovel, sand/ice melt, blanket, and snacks. 

Prepare Your Home:

Be mindful of trees and branches that hang over your roof or power lines. Be sure to fill in any cracks or leaks from your doors and windows. You can read more about weatherizing your home for winter

here

.

Stay Alert:

For smartphone users, there are apps to alert you on dangerous weather conditions in advance. You can also sign up for free emergency alerts from your local news stations and local government.
During
Remain Inside or Seek Shelter:

Protect yourself by finding the nearest shelter and use caution along the way to avoid low visibility and slippery surfaces. Once inside, remain there and use warm blankets and clothing and appropriate heating systems.

Monitor Conditions:

If possible, pay attention to any emergency updates or instructions from a smartphone, the radio, or TV. 

Change Plans:

If you're outside or on the road during a storm, change your plans immediately and find shelter to avoid dangerous outdoor weather and driving conditions. If you need to pull over on the road, turn on your emergency blinkers to help others see you.

Seek Help:

In the event you need help and cannot find shelter, be sure to call 911. Try to get in touch with your loved ones to let them know your status.
After
Assess The Damage: After a winter storm, observe the inside and outside of your property for storm-related damage.

Document anything you find and report it to your property's insurance carrier.

Clear Walkways: You're obligated to shovel sidewalks and walkways,

but don't overexert yourself. Hire a younger neighbor or professional if you have health issues or are elderly.

Continue Monitoring:

For any after-storm damage, continue to monitor any reports of road conditions or closures.

Avoid Hazards:

If you see any downed power lines, call your local utility to report the issue.
To learn more about winter storms and how to prepare, visit picknrg.com. 
---
---