One of the snowiest winters in a while is finally coming to a close as one last deep trough moves in, dropping temperatures 10-15 degrees below normal for Thursday and Friday. Scattered snow showers, some of which may be heavy, are expected in northern and western Pennsylvania late this afternoon into the evening. Wind chills Friday morning will be in the teens and highs won't feel much warmer in the 30s and 40s.
Below is future radar for 7pm this evening, showing the potential for some scattered snow squalls in northern and western PA.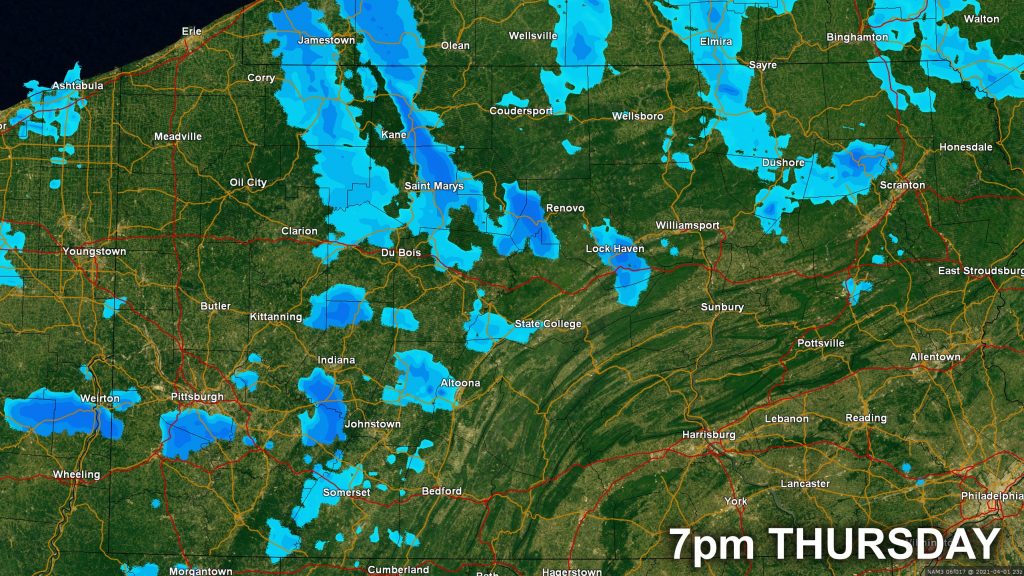 Highs will begin to rebound on Saturday and Sunday, but comfortable highs in the 60s won't return for all of us until Monday. Then most of next week is looking dry and very nice for this time of year. Have a great Thursday!
Select your local three day forecast below!