FRIDAY
Another mild day is in store for our area Friday ahead of an approaching cold front.  Temperatures will soar well into the 50 and even low 60s!  The approaching front will result in increasing clouds and even some showers encroaching on the western parts of our area later in the afternoon, which will splatter across the rest of the region overnight Friday night.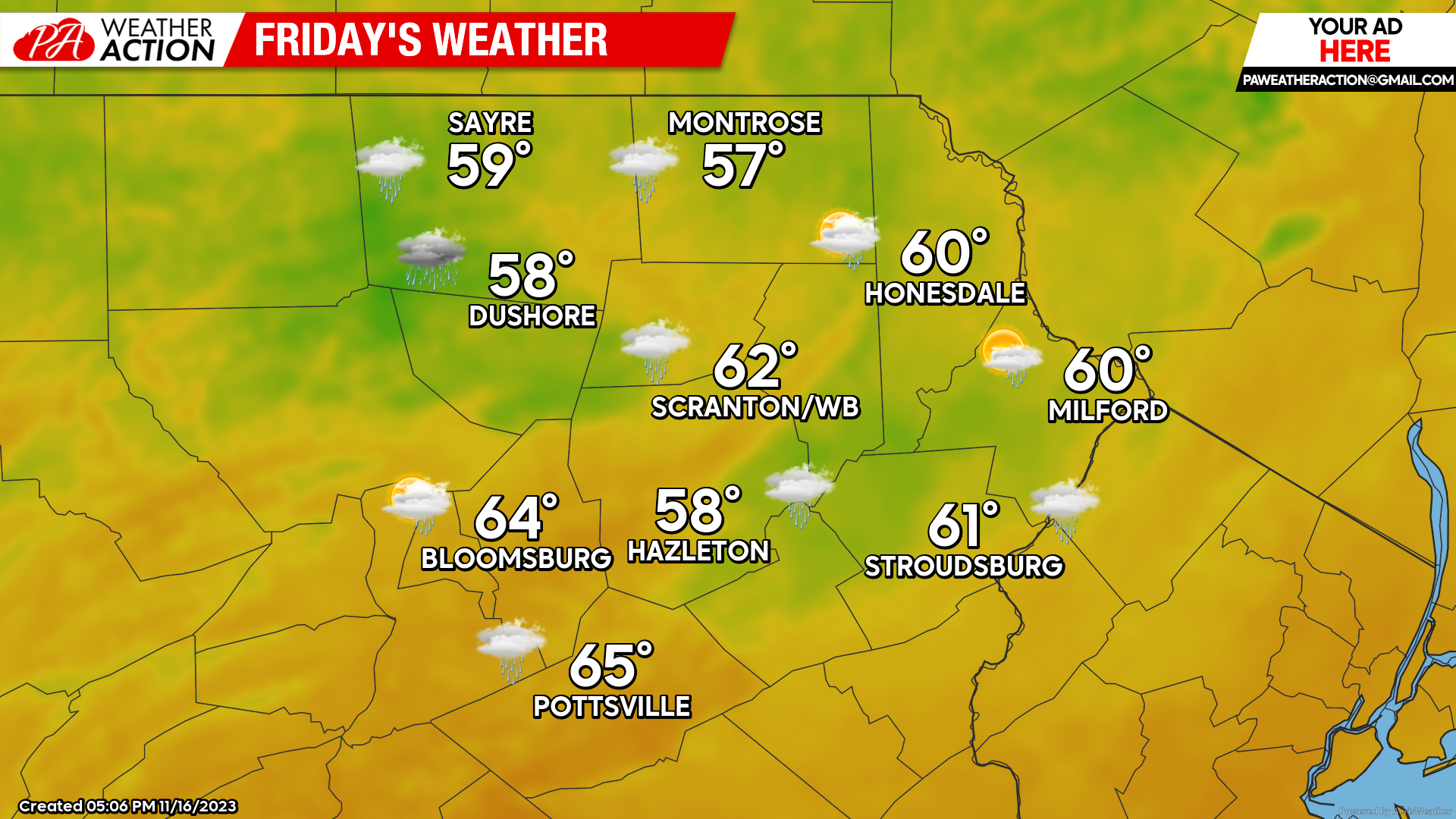 SATURDAY
The cold front will advance across our area after midnight Friday night, accompanied by showers and heralding a blast of colder air for Saturday.  Temperatures will remain steady or slowly fall from the 40s (near 50 in the lower elevations) early in the day, and into the 30s by sunset Saturday, along with blustery wind. Enjoy!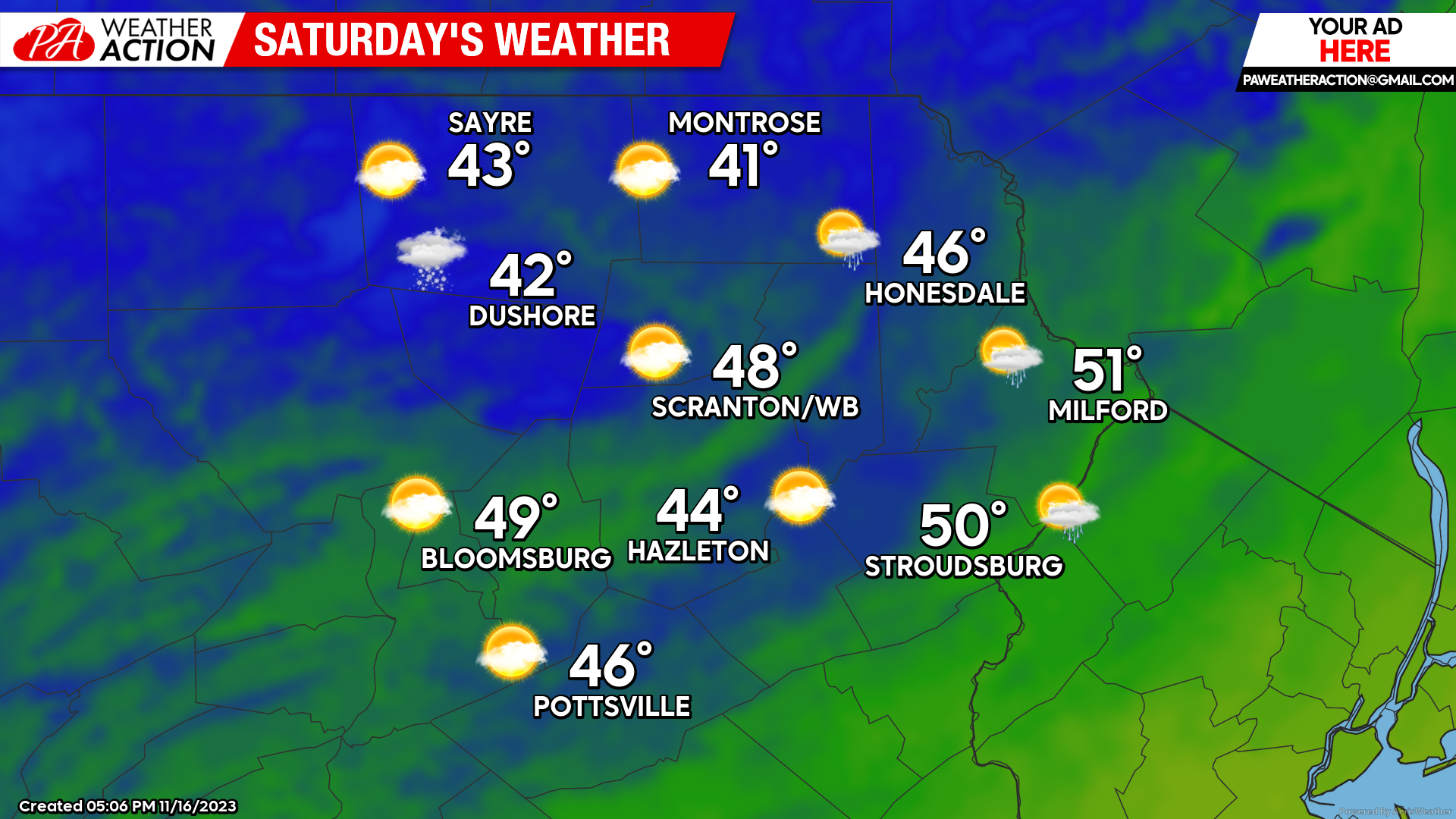 SUNDAY
Sunday will feature variable clouds and cool autumn weather, along with variable clouds off the Great Lakes, especially in the northern areas and higher elevations.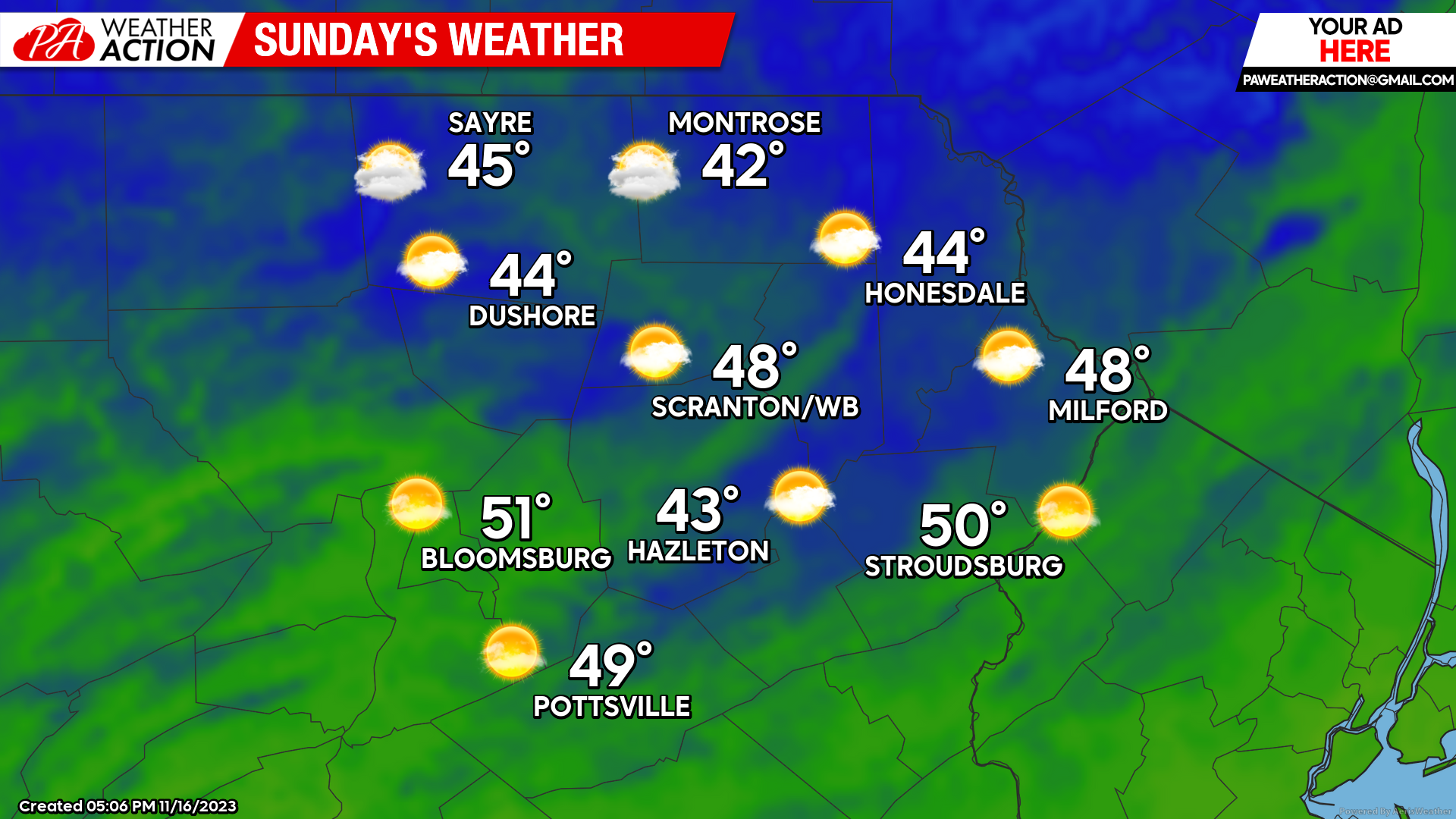 The week of Thanksgiving will feature a strong storm system plowing northward to our west Tuesday into Wednesday.   This will drive ample moisture an heavy rain into our area.  However, with the cold air in place early in the week, there is the chance of a period of wintry precipitation at the onset. However, any wintry precipitation will turn to rain.   Colder-than-normal temperatures will follow for the Thanksgiving weekend.