Now that our past weather maker has moved on, we turn our attention to tomorrow. Scattered snow squalls are likely across Pennsylvania that will lead to dangerous and blinding conditions at times. For the people reading this who are unfamiliar with snow squalls, they are simply the winter's version of thunderstorms. You could leave your house in one town with sunny conditions and then by time you reach the next town over, you are experiencing blinding, heavy snow. Snow squalls are one of the most dangerous weather phenomenon's for this exact reason. It is imperative that you keep a close eye on the radar tomorrow.
TIMING: 
Snow Squalls will move from northwest to southeast tomorrow. Northwest counties will see the most snow squalls tomorrow, but we still expect a fair amount of snow squalls to impact central and eastern counties areas as well. The first of the snow squalls will begin to impact northwestern counties after 4:00 AM tomorrow morning. Below is a look at 6:00 AM Wednesday morning: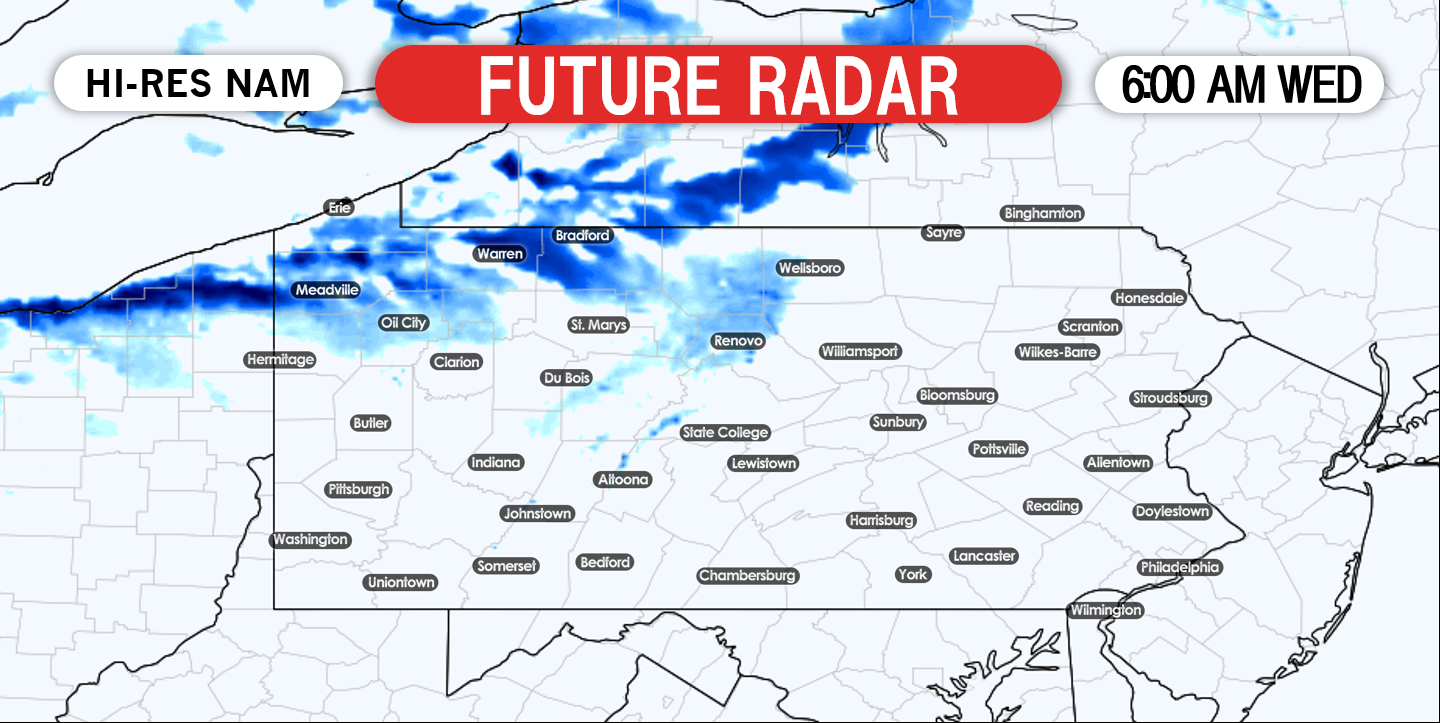 Many locations in northwest Pennsylvania will see travel impacts heading to work and school Wednesday morning. Please keep an extra eye to the radar tomorrow and give yourself plenty of time to reach your destination tomorrow. These snow squalls will continue to expand eastward as we head later into the morning hours. Below is a look at 10:00 AM Wednesday morning: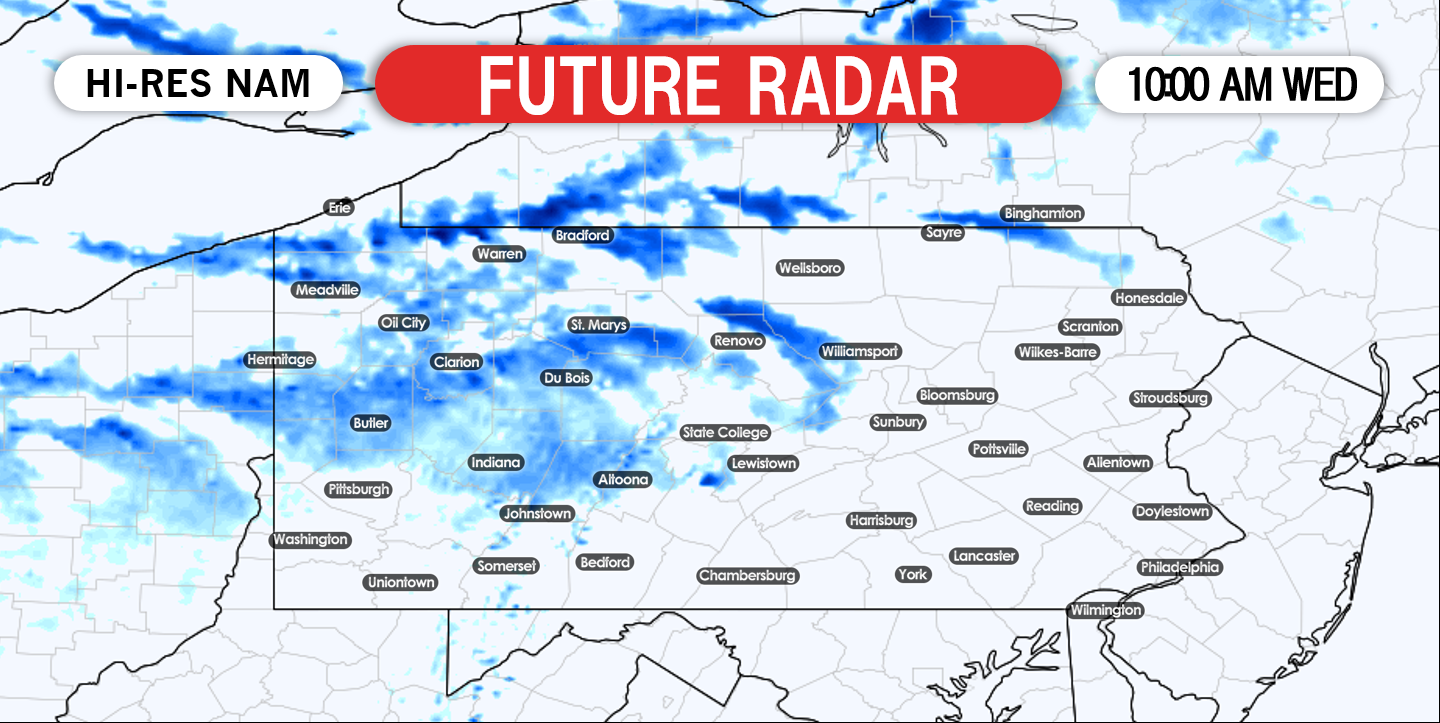 These snow squalls will have the potential to produce as much as a coating to even two inches of snow in less than 30 minutes. While we expect the bulk of the activity to remain west of eastern Pennsylvania, isolated snow squalls will reach these areas by Wednesday afternoon. Below is a look at 2:00 PM Wednesday afternoon: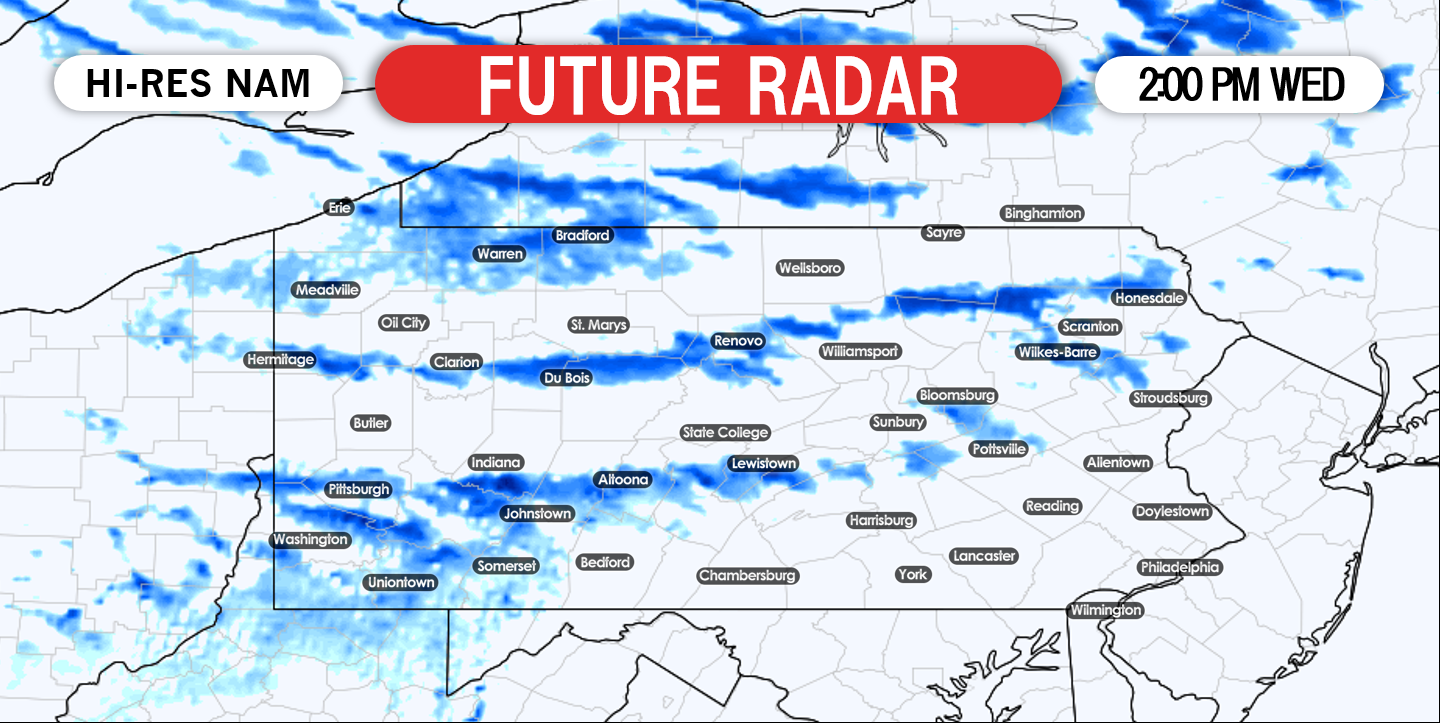 The threat of snow squalls will continue throughout the evening hours tomorrow. The evening rush may also be impacted for areas that experience these snow squalls. Below is a look at 6:00 PM Wednesday evening: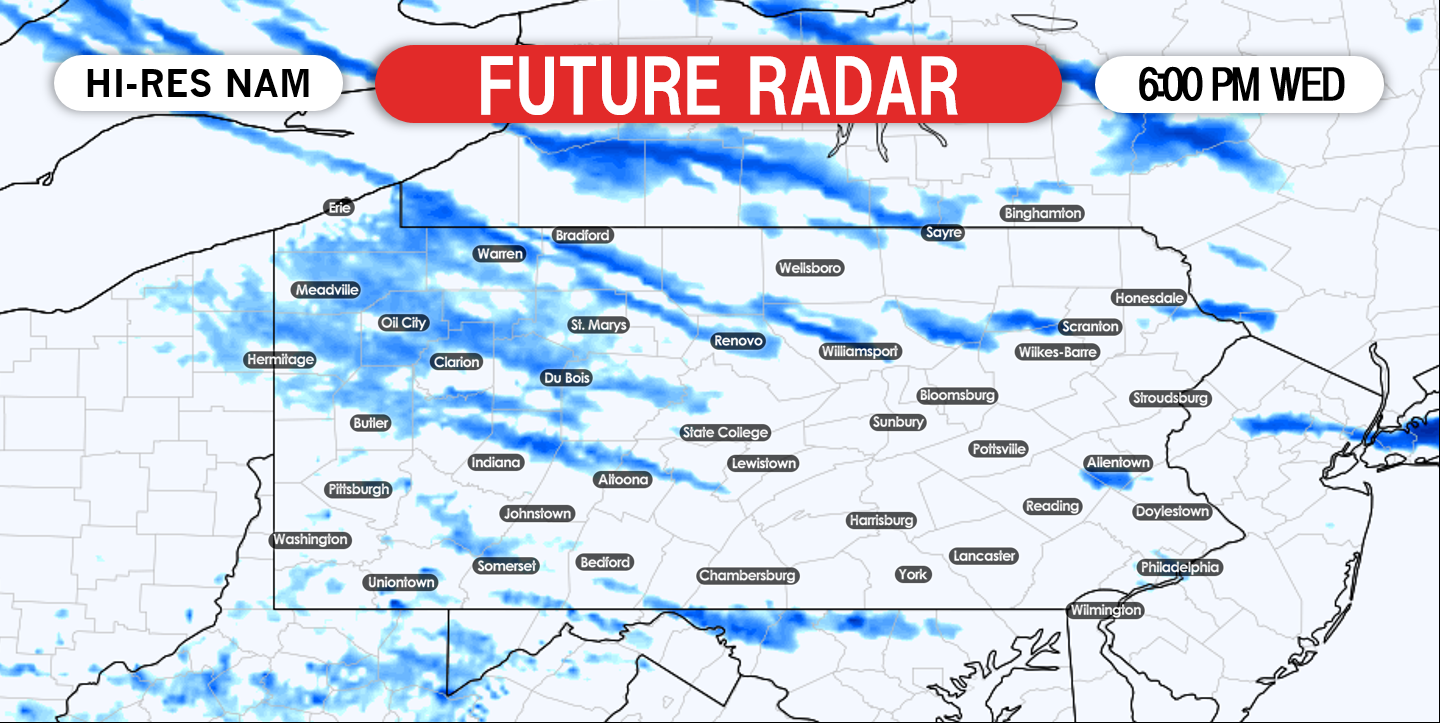 Heading into Wednesday night, the snow squall threat will begin to diminish, but will still linger across the northwest counties of the state through early Thursday morning.
Here is a graphic on Snow Squall Safety from the NWS.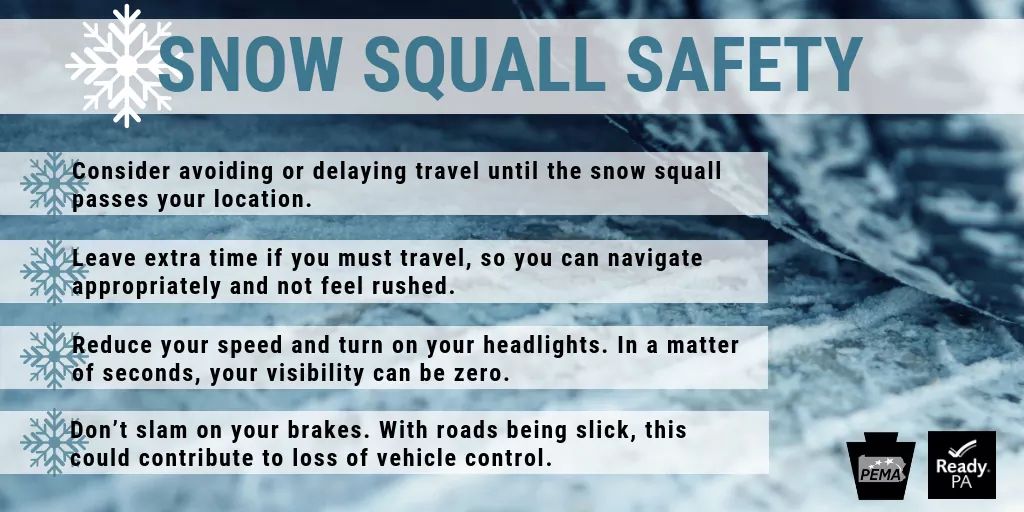 Be sure to share this article with your family and friends to let them know of the potential dangerous snow squalls tomorrow. We do not want anyone to be caught off guard.
Now is a perfect time to download our free app to keep you ahead of the snow squalls tomorrow with the latest weather alerts and traffic conditions, click here: Weather Action App
If you are interested in more of our weather content, then subscribe to our Youtube channel! Simply follow this link: Weather Action on Youtube