The stage is set for our first winter storm of the season on Tuesday, with Winter Weather Advisories issued for much of Central and Eastern Pennsylvania. A system over the Gulf Coast will push up this way with two separate low pressure centers, with the coastal low being the dominant low. There has been in uptick in precipitation expected, which makes a big difference especially for areas near and west of I-81. Heavier precipitation equals better dynamic cooling and increases chances of a heavy wet snow instead of a cold rain. Forecast snow amounts have been increased in many areas on the eastern spine of the mountains.
Here are current Winter Weather Advisories in purple (the area by Philadelphia is a freeze warning).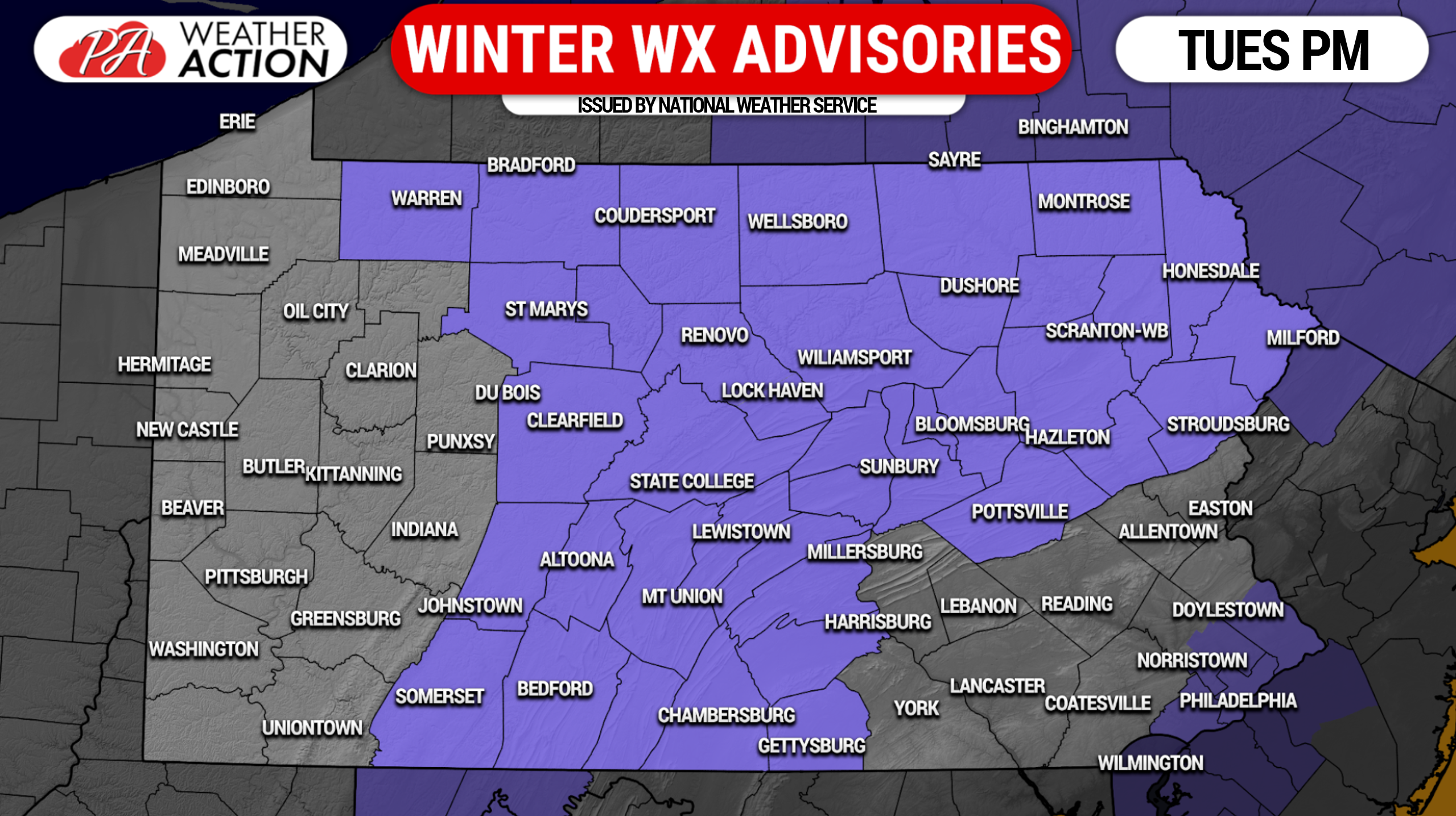 Storm Timing
Rain and snow will push into Southwestern PA around 3-4pm Tuesday. Areas north of Pittsburgh are likely to start as snow for a few hours, while in the city and to the south we expect rain. By 5-6pm, moderate snow is likely near I-80 west of State College, with moderate to heavy snow likely in the Laurel Highlands and the ridges and valleys of South Central PA (Bedford, Altoona, Mt Union, Chambersburg, Lewistown). South and east of I-81 and I-78 is likely to mainly rain, which will push in from the southwest during this time. Some snowflakes may mix in during heavier rain.
Snow will begin in Northeast PA from Williamsport to the Poconos around 6-7pm, with heaviest snow around 8pm. While elevation will impact snow totals, it won't impact changeover time (snow to rain) because the issue is temperatures a few thousand feet above our heads.
All areas that start as snow will change to rain, but cold air damming will have the final say in how many hours we hang on to snow. The system will move out from southwest to northeast Wednesday morning in the form of rain showers. Below is future radar from the HRRR model.
Final Call Snowfall Forecast: Tuesday PM – Wednesday AM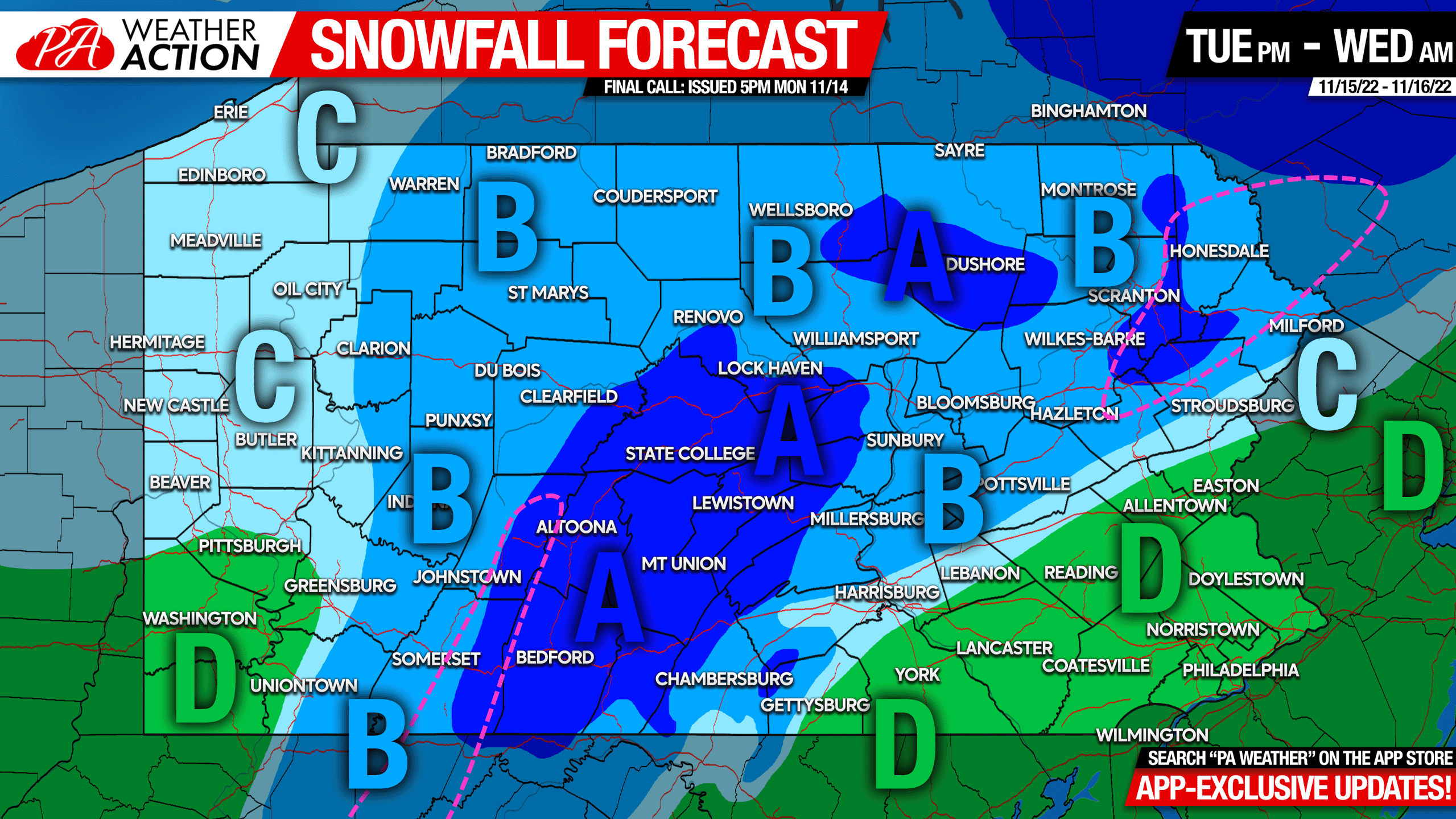 Locations enclosed in pink dashed line may see up to .05″ of ice (freezing rain).
Area A: Snowfall accumulation of 2 – 4″ expected. Slippery travel Tuesday evening on all roads due to snowfall intensity.
Area B: Snowfall accumulation of 1 – 2″ expected. Slippery travel on secondary roads Tuesday evening.
Area C: Snowfall accumulation of a coating to 1″ expected. Roads should be OK.
Area D: All rain expected, some brief snowflakes may mix in.
For your latest forecast, radar, and articles + updates from us, get the PA Weather Action App from the app store here.
If you're in an area expecting snow, consider sharing this forecast with family and friends. Take care!
[social_warfare]