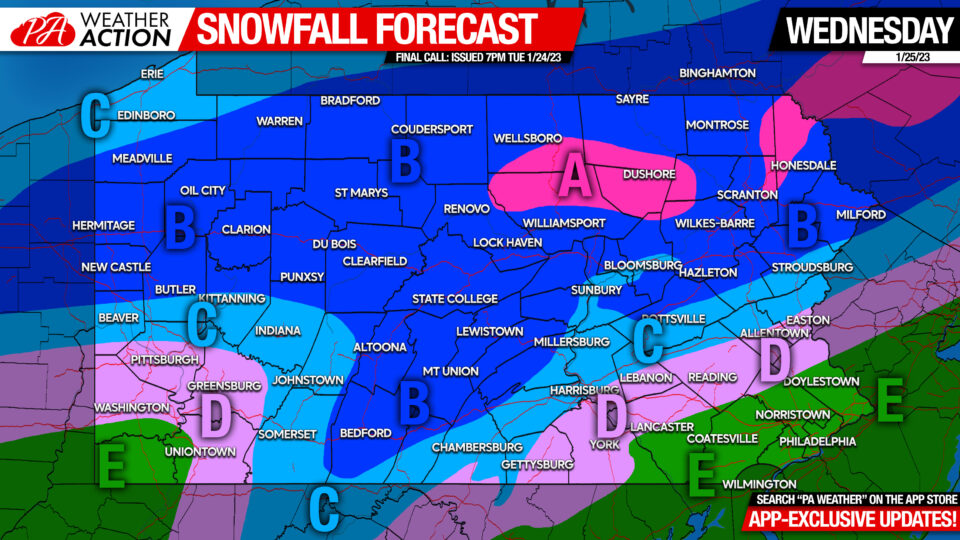 Important Information:
A period of heavy snow is expected mid to late Wednesday morning into the early afternoon before precipitation changes to rain from southwest to northeast. Locations such as southwest and southeast PA are likely to see plain rain. Cold air damming will play a role in this event, so locations in the mountains will hang on to snow a bit longer. While elevation will play a role in surface temperatures, this will not be an event where elevations are snowing while valleys are raining like Monday.
Surface temperatures will be in the mid 30s in the valleys below 1000′ elevation, resulting in mainly wet roads. There may be an hour or two when snowfall rates result in slushy travel even in valleys. In the mountains where surface temperatures are in the low 30s, a longer period of slushy travel is expected. Also, I've seen schools posting two hour delays – that is pointless. The snow won't even begin until 7-10am, and in many areas, it's a safer bet to have no delay because there's a higher chance roads will be slushy later in the morning, a few hours after the morning commute (6-8am). The Wednesday evening commute will also be fine – just wet, except on the mountaintops of Northeast PA.
Below is future radar from the HRRR model.

Final Call Snowfall Forecast for Wednesday: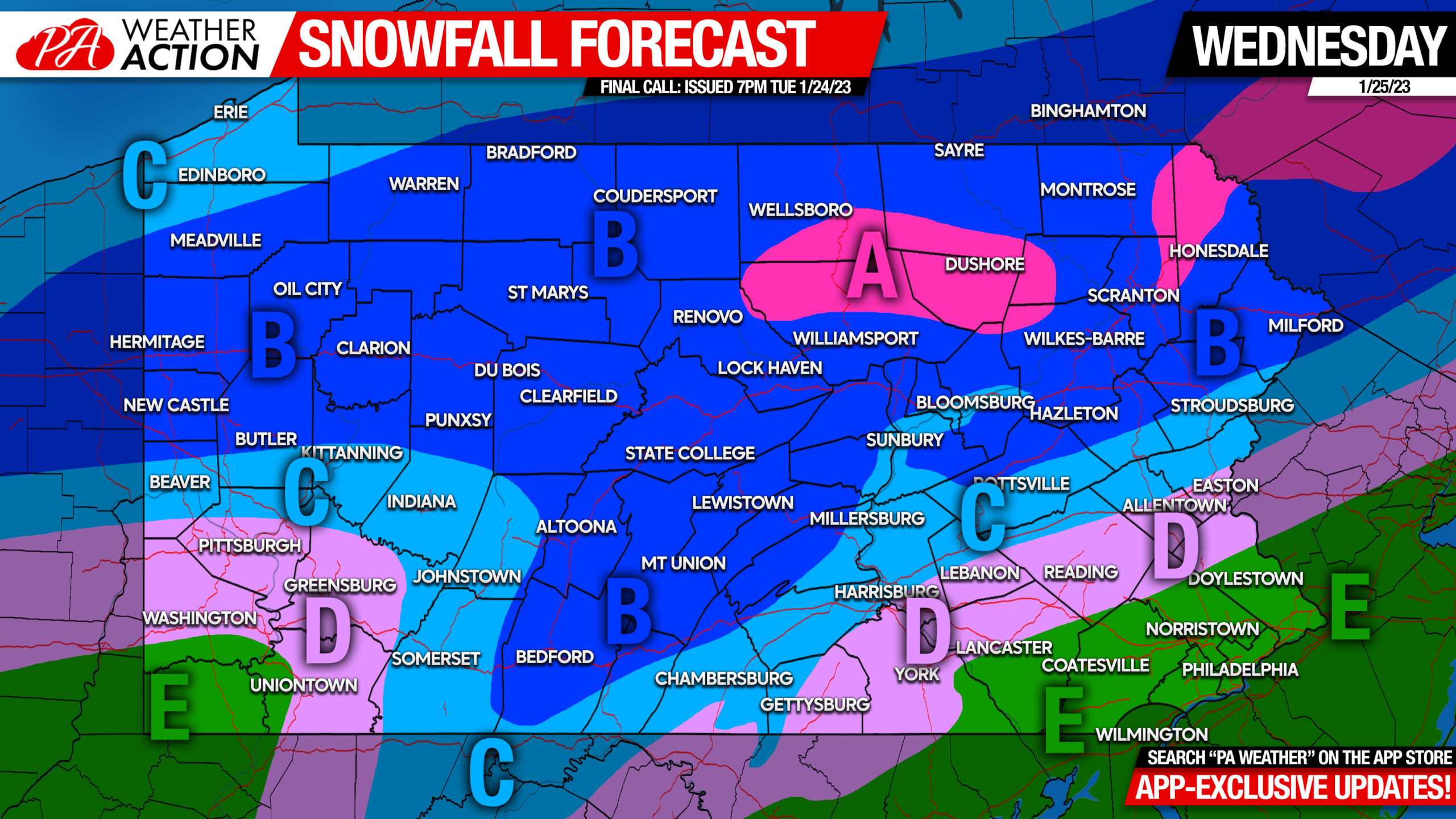 Click Here for Amounts Map (Business Use OK, Please Do Not Edit Image)
Area A: Snowfall accumulation of 4 – 6″ expected. Snow-covered roads expected late Wednesday morning through Wednesday evening.
Area B: Snowfall accumulation of 2 – 4″ expected. Slushy travel expected late Wednesday morning through early Wednesday afternoon.
Area C: Snowfall accumulation of 1 – 2″ expected. Slushy travel possible for an hour or two around lunchtime Wednesday, then wet roads.
Area D: Snowfall accumulation of less than 1″ expected.
Area E: All rain expected.
There's some useful information here, consider sharing it with family and friends.
If you're looking for a straightforward weather app with forecasts from local NWS meteorologists, good radar, and of course our articles and updates, get our free app! Tap the image below to view it on the app store.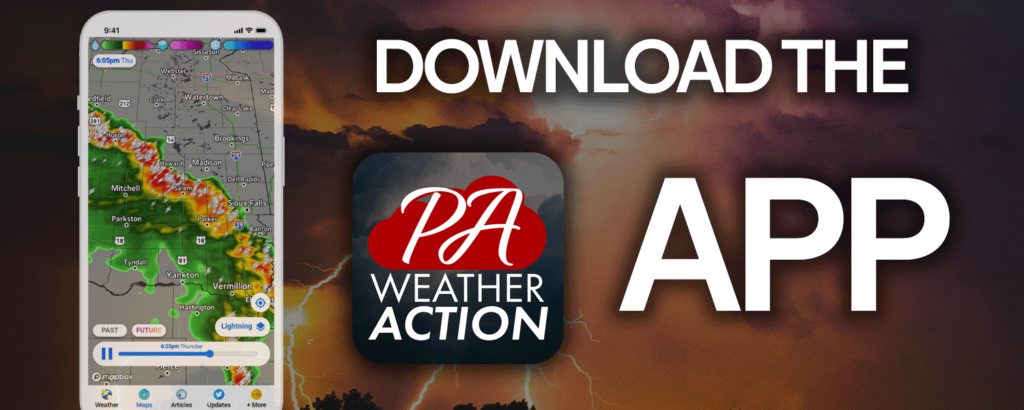 ---
---