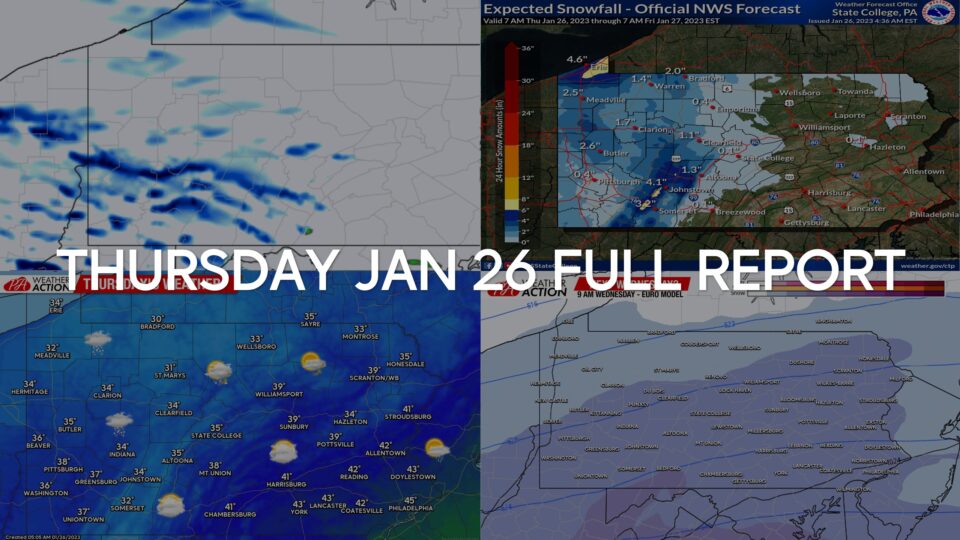 Thursday, January 26th, 2023 Morning Update
Morning Surface Weather Map
While skies are clearing in Eastern PA as the storm departed overnight, clouds and light snow showers are present across Western PA and will continue to be through the day.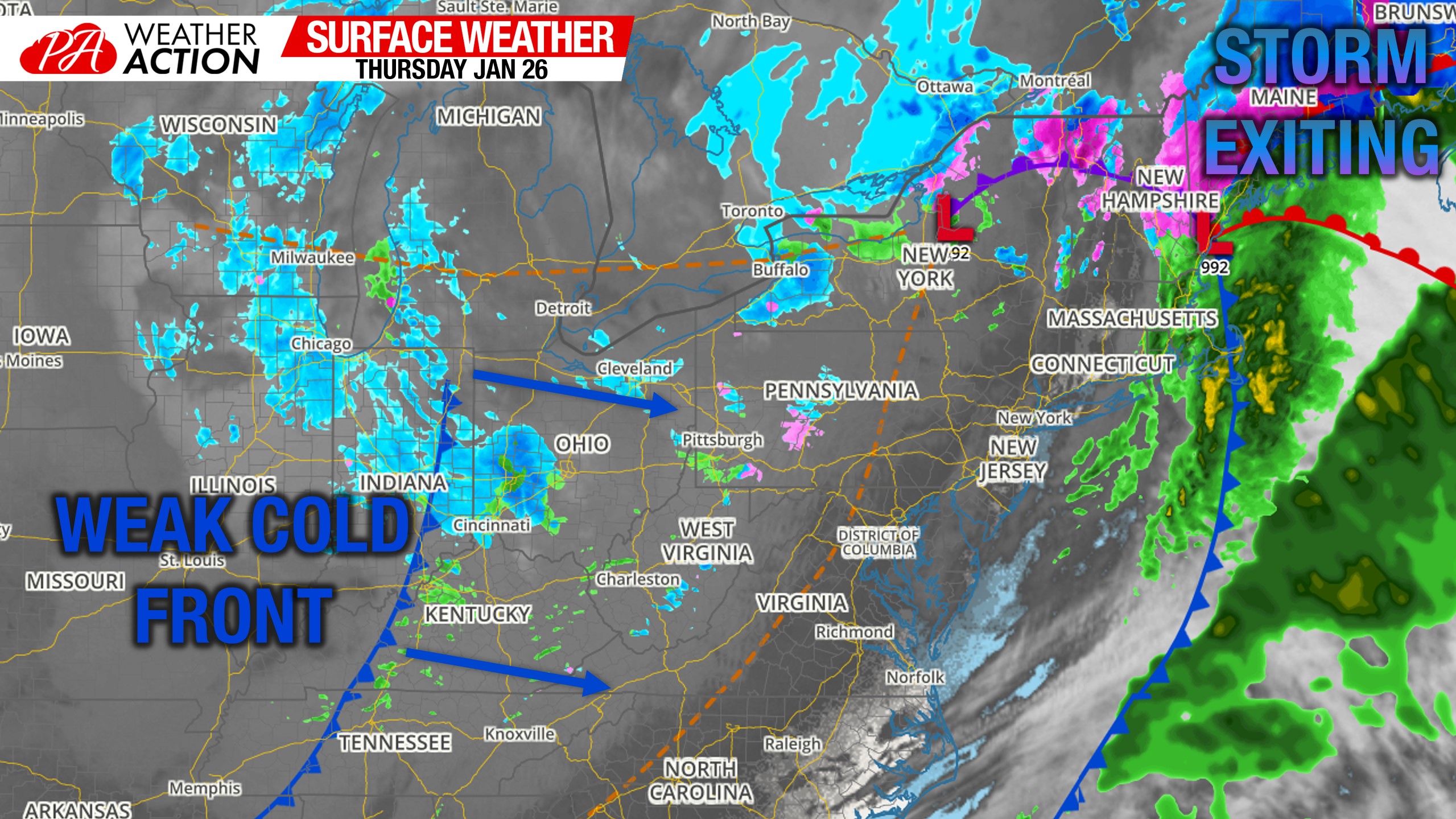 Western PA Snow Future Radar
Snow showers, and even some heavy snow squalls, are likely today in Western PA. There could even be a few snow showers this evening east of the Laurel Highlands. Here's the latest 3KM NAM for the event.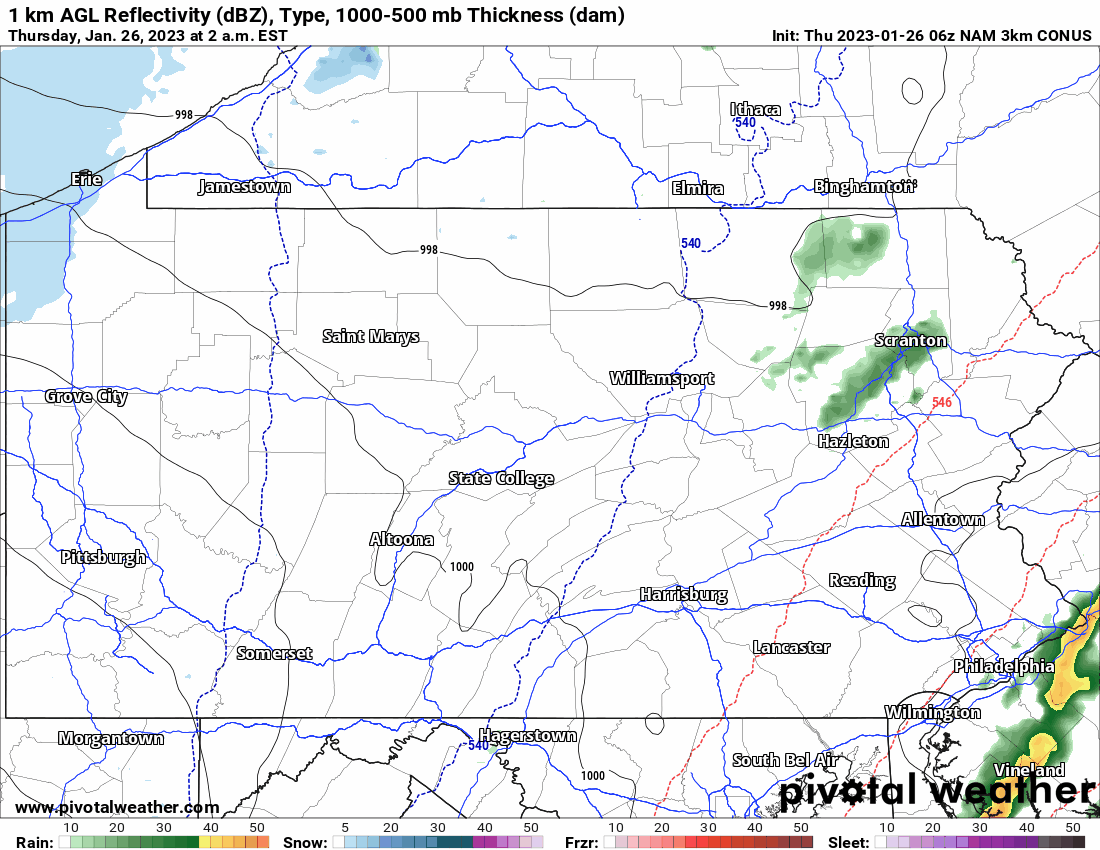 Snowfall Forecast Thru 7 AM Friday Morning
Snow accumulations will be light to moderate, with amounts of 4-6″ likely in parts of the Laurel Highlands and Erie County. Below is the latest NWS forecast through Friday morning.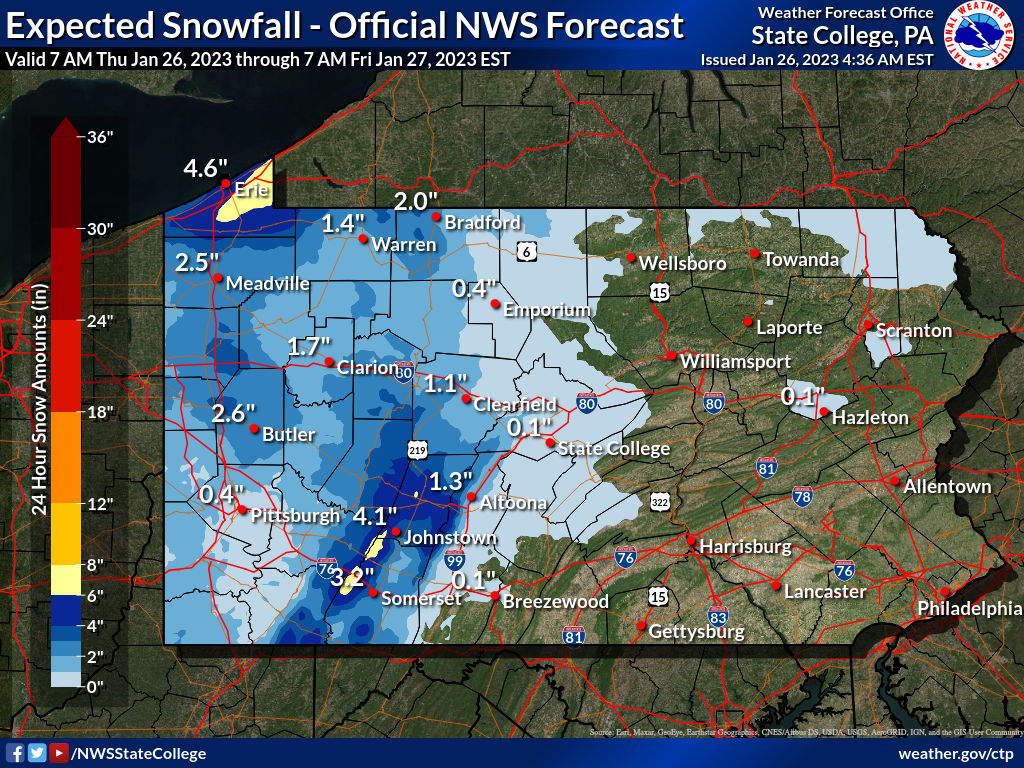 Thursday's Weather Map
On the other side of the mountains in the eastern half of the state, partly to mostly cloudy skies are on tap with breezy west winds of 10-20mph statewide. High temperatures will be right around average, which is an anomaly for this month.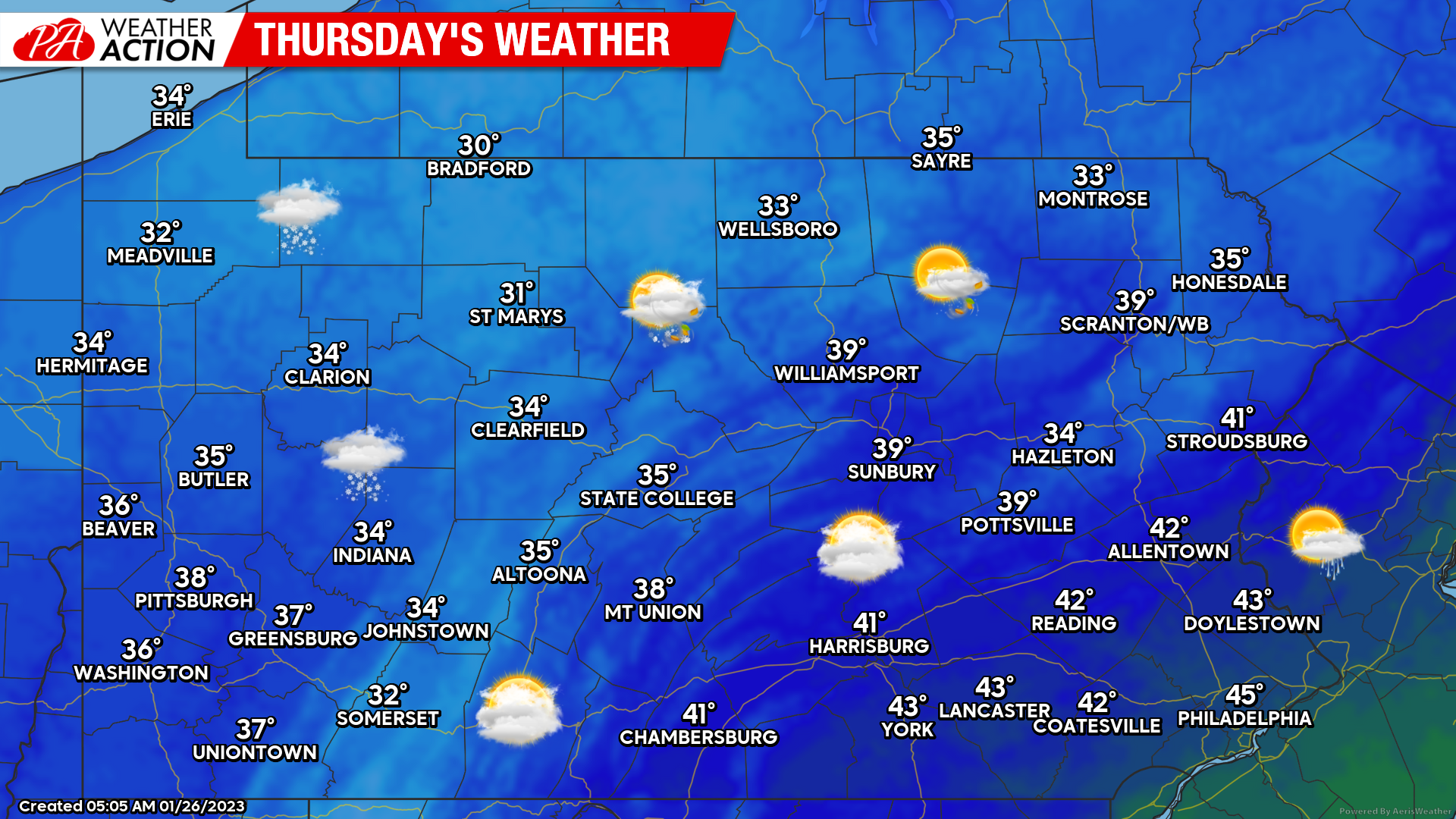 Friday's Weather Map
Friday will feature more in the way of sun for Central and Eastern PA, but still pesky clouds in Western PA which will slowly lift north. Temperatures will be a bit colder tomorrow as the brief spell of cold air sets in, but it'll be brief before temperatures rise into the 40s this weekend.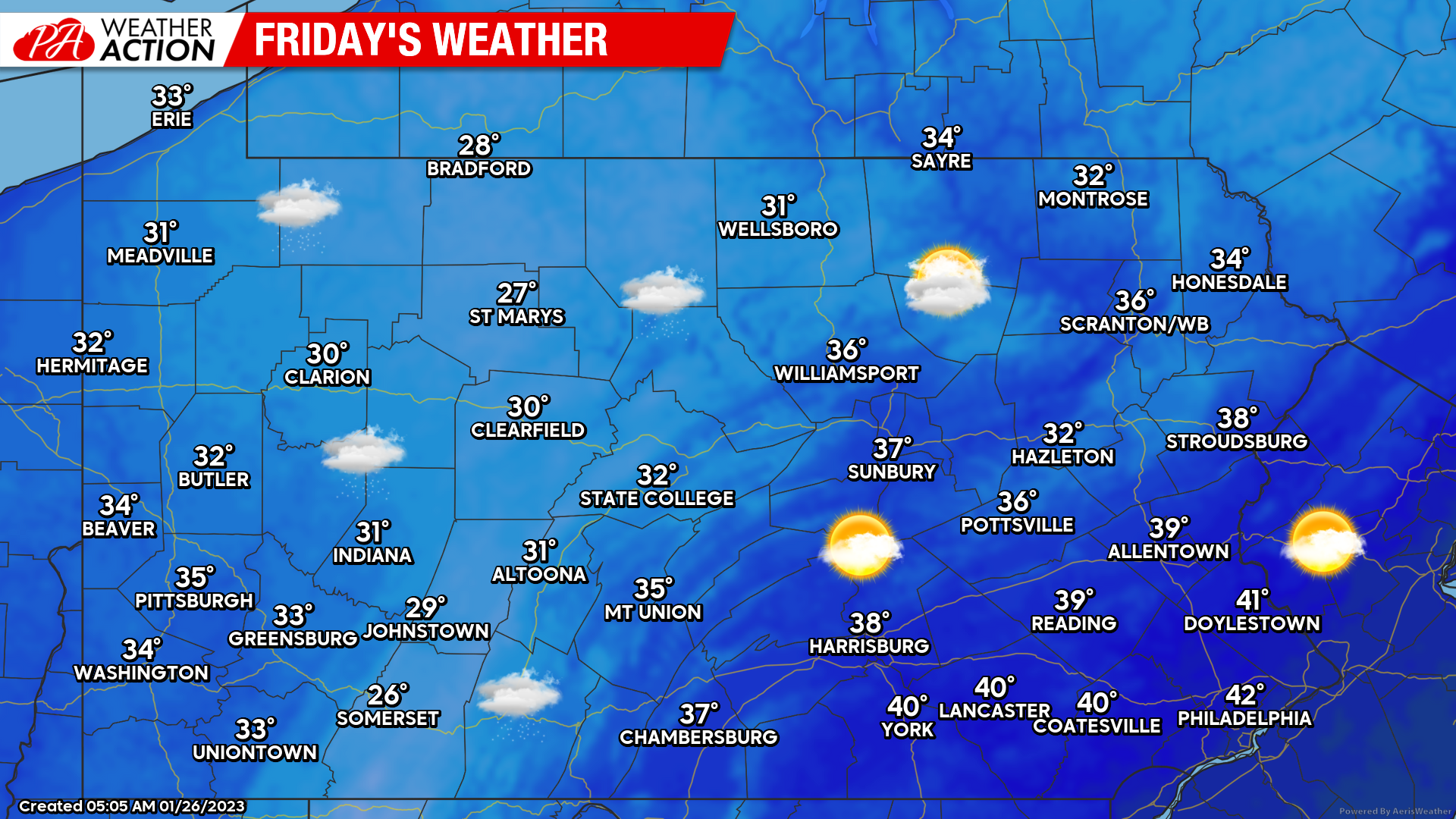 Early February Snow?
We mentioned a few days ago the chance Southern PA finally gets some snow in early February. While yesterday's snow overachieved in Southern PA and came as a pleasant surprise for many, who weren't driving, we are still well below average on the season. Models have been consistently showing some opportunity between February 1-6. After that, we may have some serious warmth. I wouldn't be surprised if we break into the 60s a few times later in February.
Anyways, there is a chance of precipitation, possibly snow, around February 1, and the around February 3-4. Possibly two separate events. It's hard to even imagine rain not being a factor, despite what any model is showing currently. Here's the latest Euro model for February 1st. Models have a fairly flat wave coming through then, so probably not a big storm regardless of precipitation type.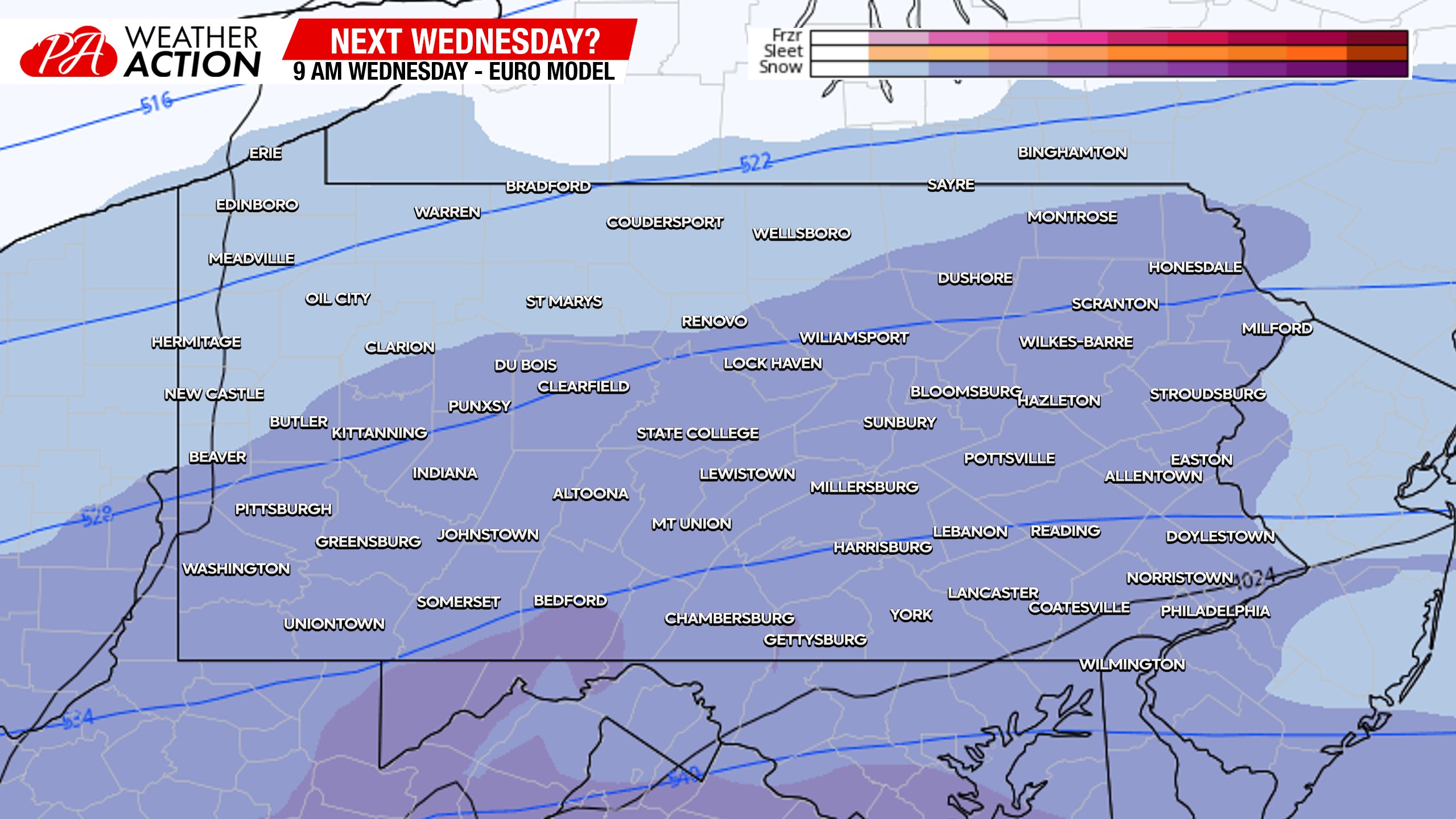 Try out our app, which features your most up-to-date forecast, radar, articles, and updates, as well as useful tools like road cams that can be used during storms. Tap the banner below to get it.
---
---