After yesterday's snowstorm, we are already tracking more snow! This time a clipper system will be dropping out of Canada and will arrive in our area by late Monday night. This does appear to be a light event, but most areas that missed out on yesterday's snow will likely see snow out of this system..
Light snow will begin in Northern PA during the early morning hours Tuesday. The snow will eventually push south and east. As it stands right now however, the bulk of the snow will be north of interstate 80. Here is the Hi-Res NAM for 7 AM Tuesday. Tuesday Morning's commute may be slick in some areas.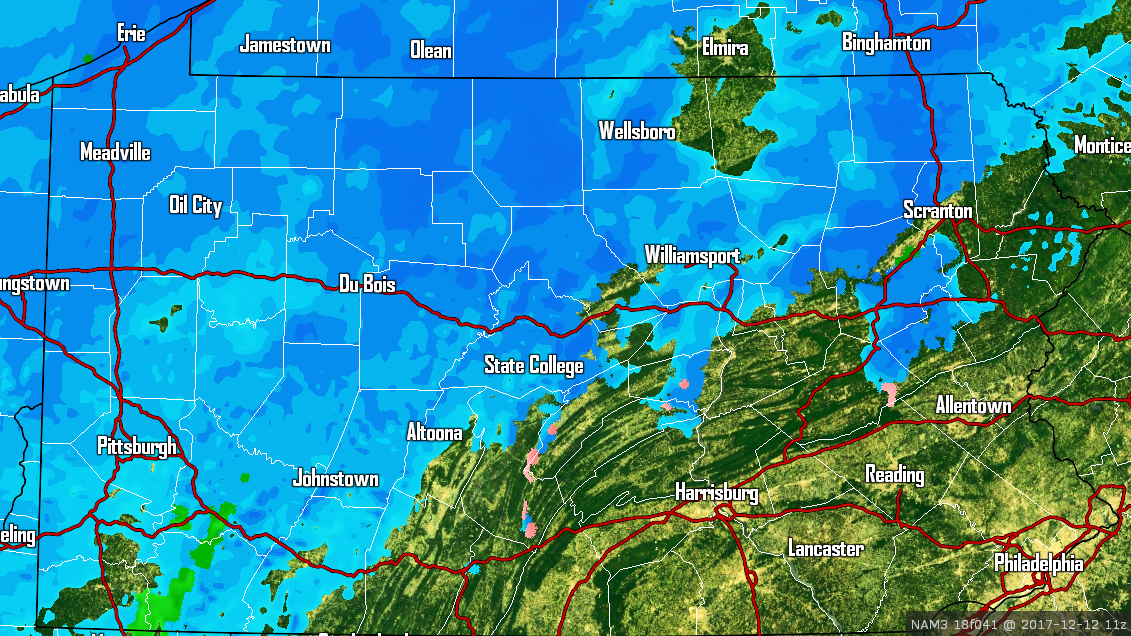 Snow will continue through the day Tuesday in Western PA and in far Northeast PA. By Tuesday Night, the lake effect snow machine will be kicking in Northwest PA. Here is the same model for 10 PM Tuesday focused in on Northwest PA.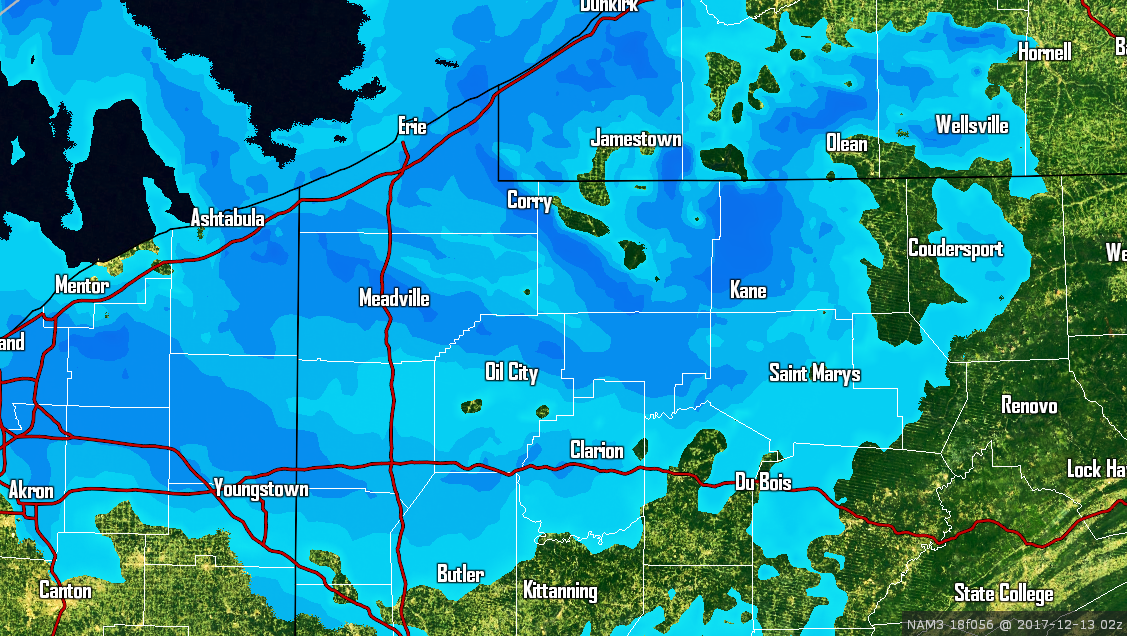 FIRST CALL SNOWFALL FORECAST MAP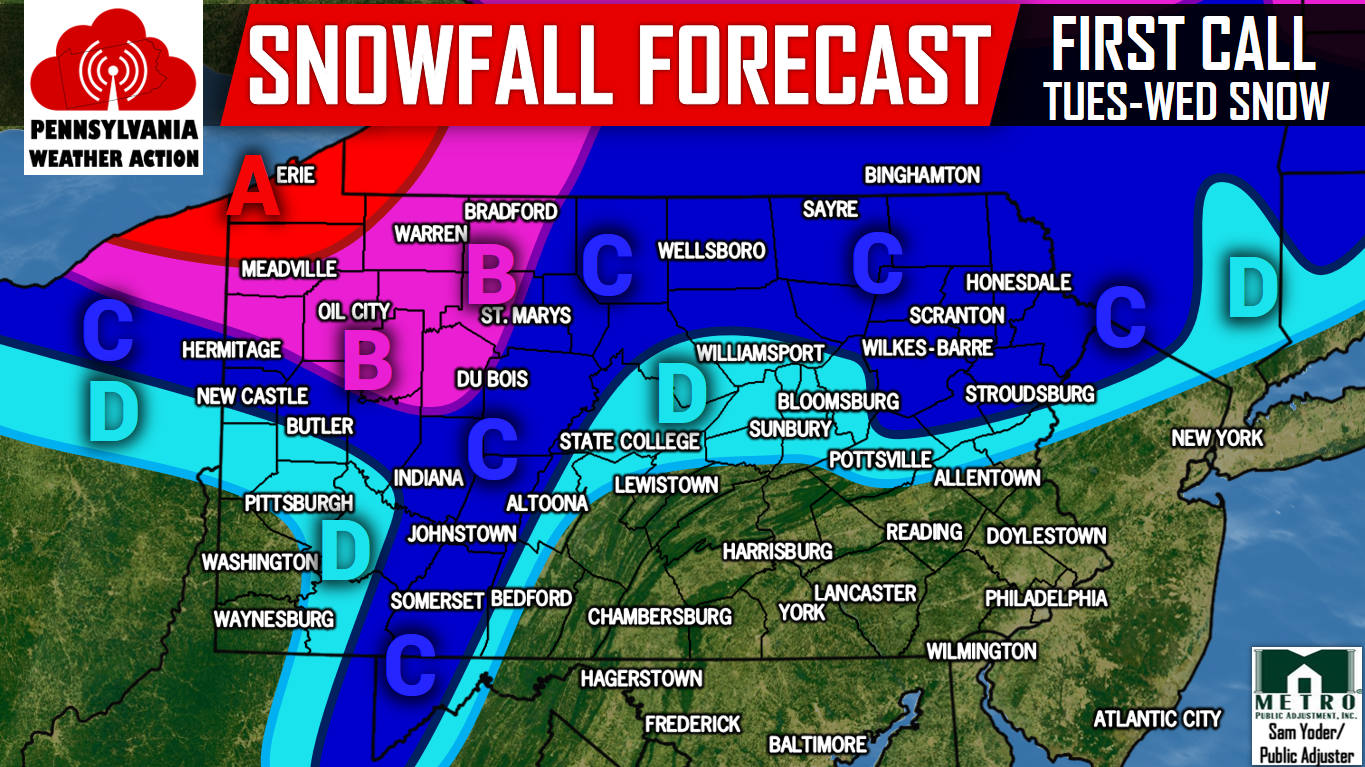 Area A: Snow accumulations of 6-10″+ are expected within this area. Snow covered roads will result in hazardous travel for much of the day Tuesday and Wednesday. Visibility could be under a quarter mile in lake effect snow bands.
Area B: Snow accumulations of 4-6″ are expected within this area. Slushy roads will create difficult travel conditions throughout the day Tuesday and Wednesday Morning.
Area C: Snow accumulations of 2-4″ are expected within this area. Roads may be slushy during the Tuesday Morning Commute.
Area D: Snow accumulations 1-2″ are expected within this area.
Be sure you have us liked on Facebook for the latest regarding this snow event and much more, click here>>>Pennsylvania Weather Action's Facebook Page. Also, download our app for the latest alerts and interactive radar. Click here to download our app!
Do not forget to share the snowy news with your family and friends below, stay safe!