Sunday will be the beginning of a stormy stretch in here in Pennsylvania. It's been a slightly quieter than normal start to severe season around here, but this week will bring a sizable uptick in that category. Hit or miss thunderstorms are in the cards for Sunday, followed by a line of storms possible Monday Night that could be rather rowdy and may wake many of us up. But let's get started with Sunday.
The main risks for Sunday are isolated damaging winds, hail, and maybe one tornado in the state. Storms will fire up across Western and Central PA early to mid Sunday afternoon, and push east into Eastern PA by the evening. They will be hit or miss, with some being garden variety and others possibly rather strong. Below is the Sunday severe setup.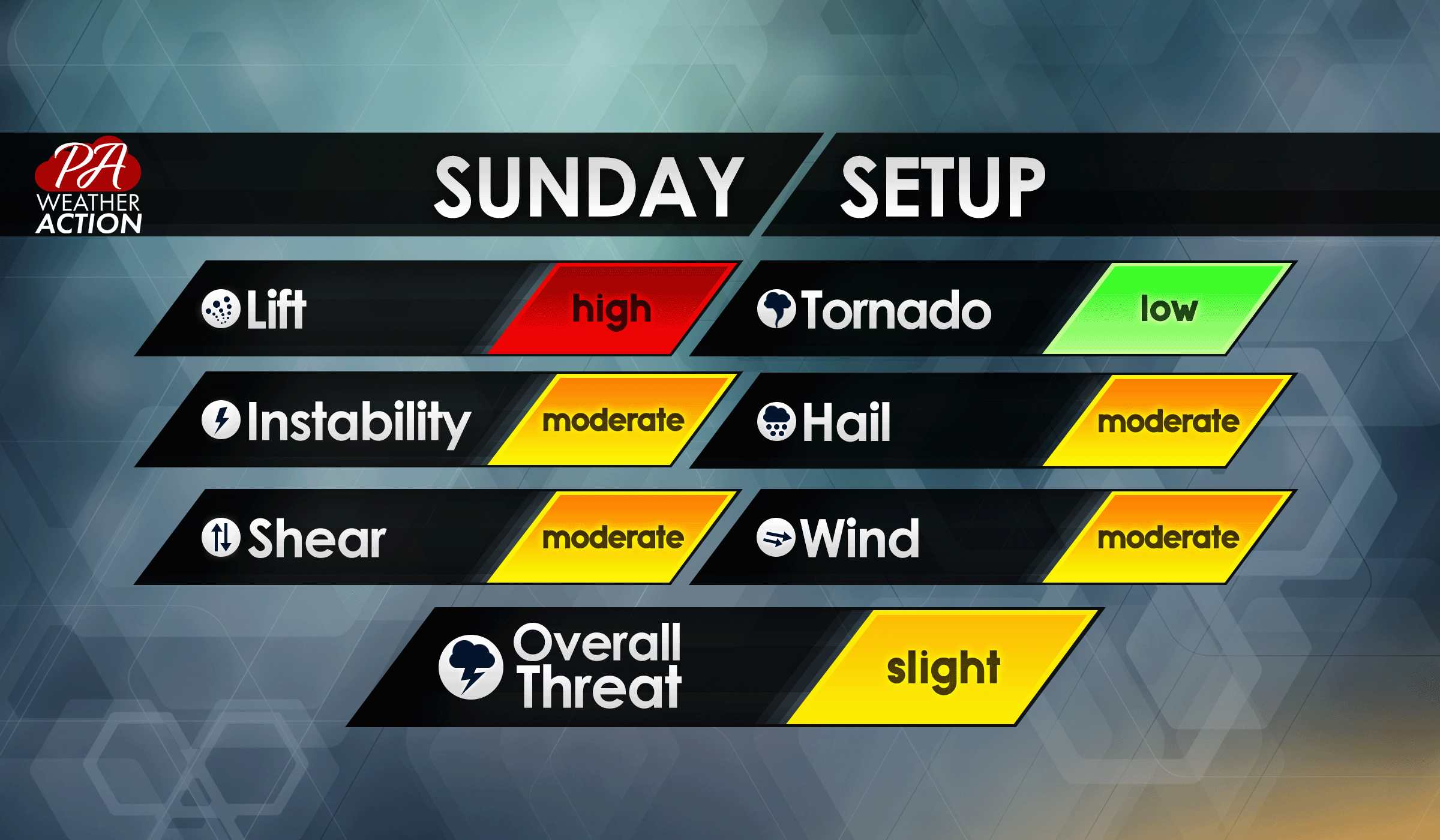 We know, with the other wording on the graphic you may wonder how it's only a slight risk. The Storm Prediction Center has their risk categories and all weather outlets are generally expected to relay their information to keep things consistent. However, every area of the US has their own definition of severe weather risk, really depending on the average frequency and intensity of severe weather in their area. Just know that Sunday is about a two out of five in terms of risks posed by the setup – if that helps at all.
Below is the latest Hi-Res NAM model's future radar, showing those storms developing in the western half of the state early Sunday afternoon and moving east as the day goes on.
Finally, below is the Storm Prediction Center's risk map for Sunday, showing the greatest risk for scattered severe thunderstorms across the eastern two-thirds of Pennsylvania.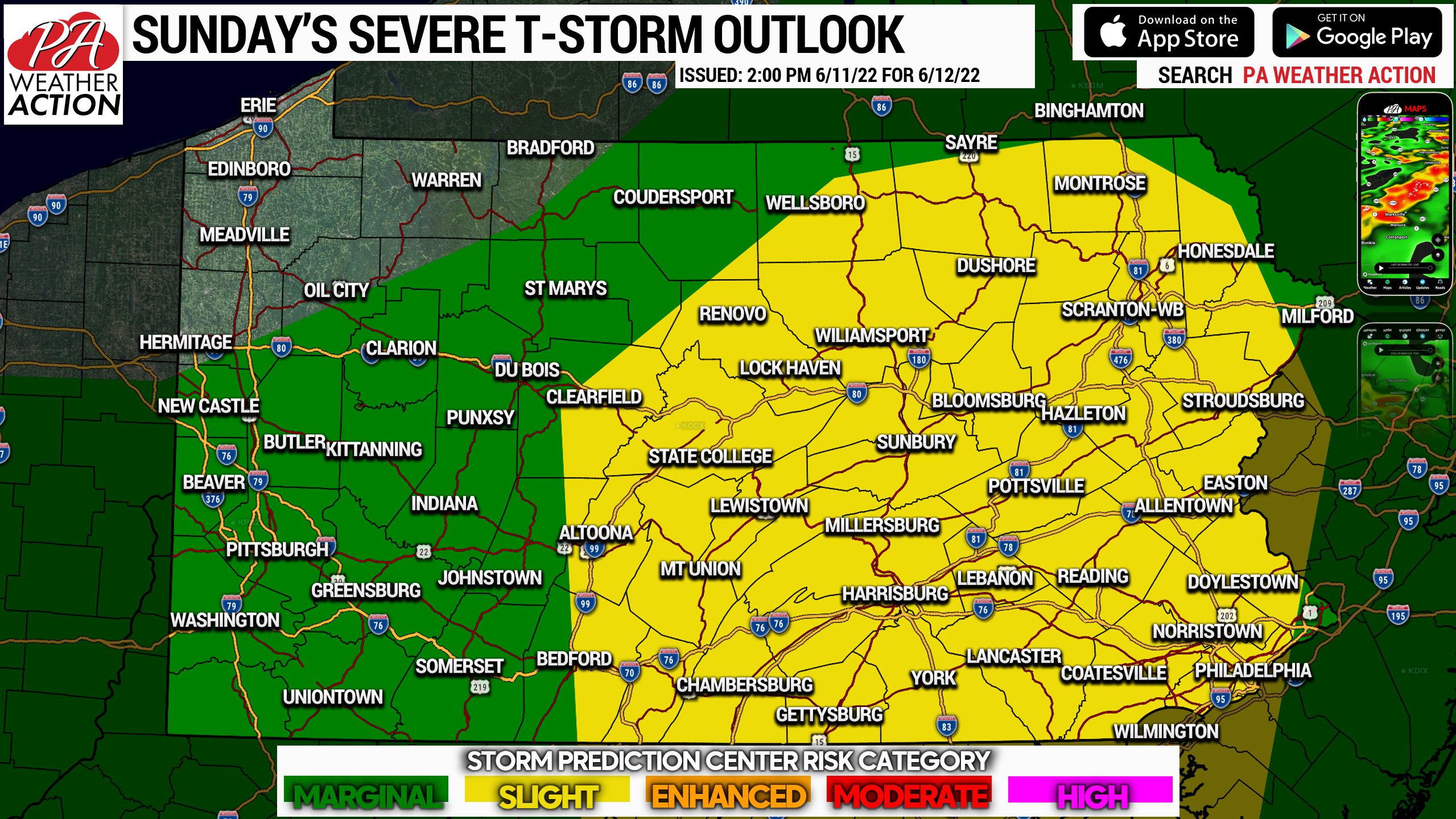 Be sure to pass this article along to family and friends who have outdoor plans for Sunday, as this may be an inconvenience.
Our app is always full of content, so go check it out if you haven't yet!