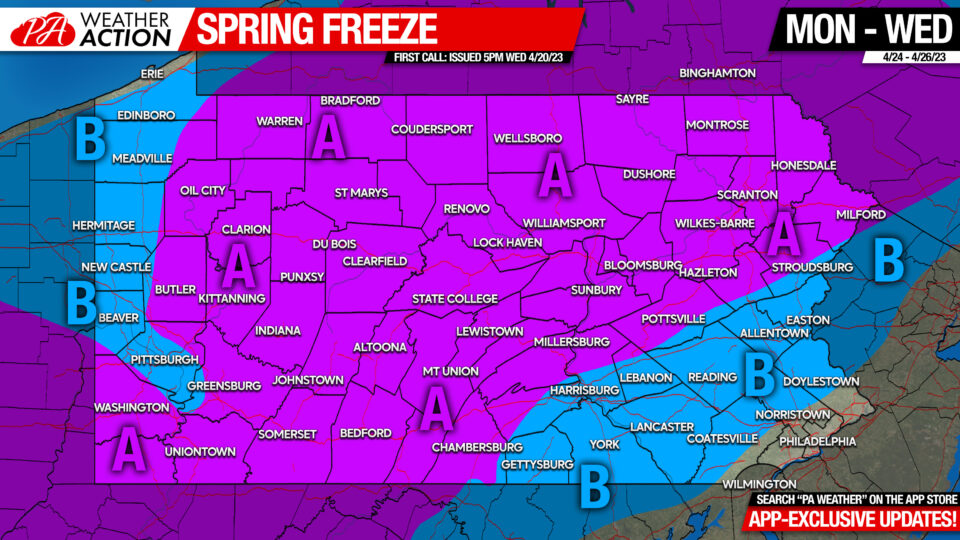 While it has been a record warm start to 2023, that doesn't mean we are out of the woods for a reminder of what time of year it remains. One year ago, we had just received a late season snowstorm that dumped as much as a foot of snow in the mountains, and even a few inches in the valleys of Central PA. Today, the thought of that seems outlandish and borderline unbelievable, as many areas have exceeded the 80 degree mark multiple times this Spring, including today.
Friday Heat (& Storms?)
Friday will be the hottest day we have seen yet, with a good possibility that warmer valleys in Southern PA will hit 90. A few thunderstorms may develop in Central & Western PA in the late afternoon, but the severe threat is low. Check out the highs for Friday! It makes you wish more Summer attractions were open!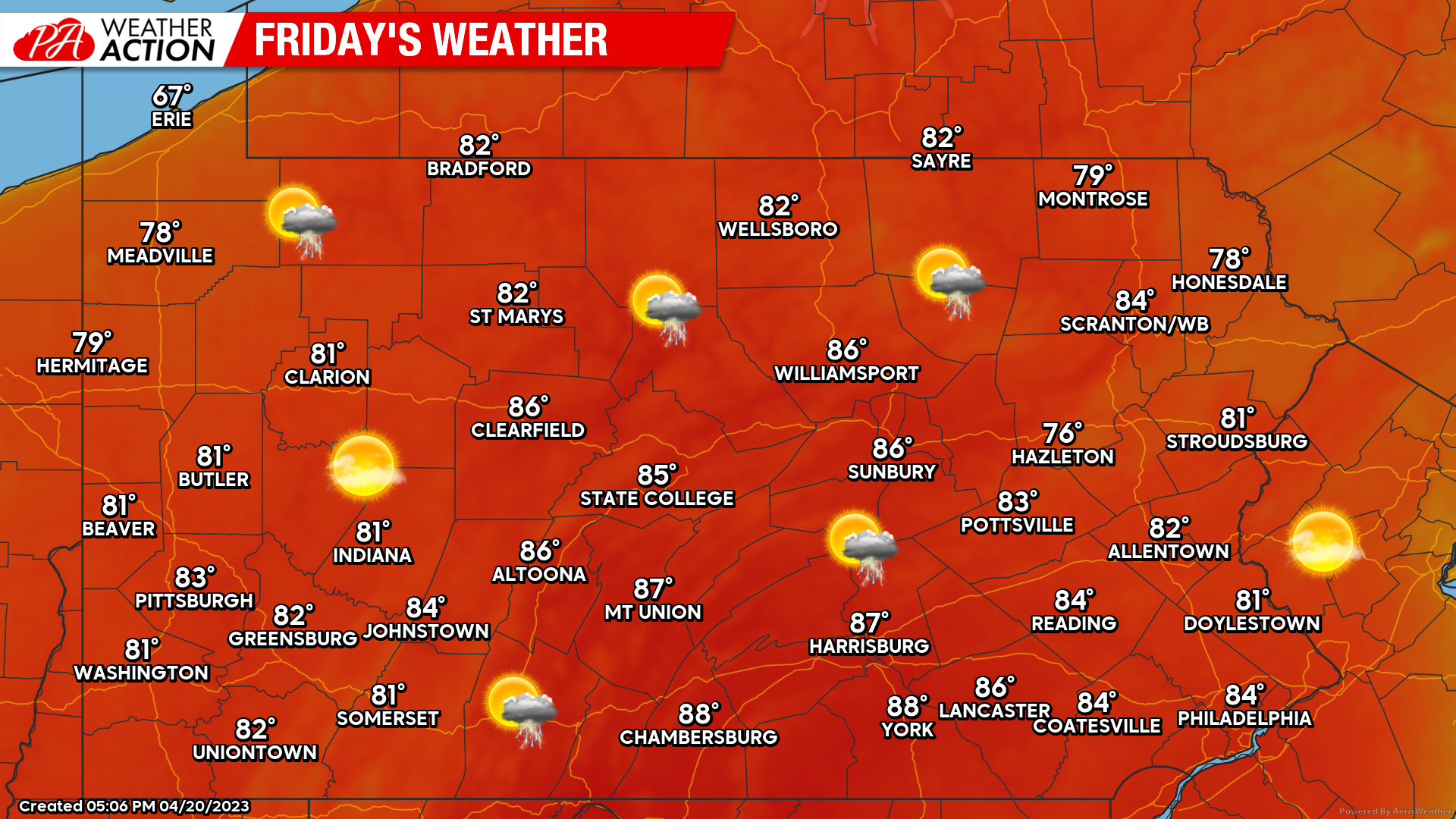 Saturday Rainfall
A cold front will bring much needed rainfall on Saturday, with anywhere from a half inch in Western PA to around an inch in Central & Eastern PA. Locally higher amounts are possible in the eastern half of the state. Below is future radar for that, from the 3km NAM.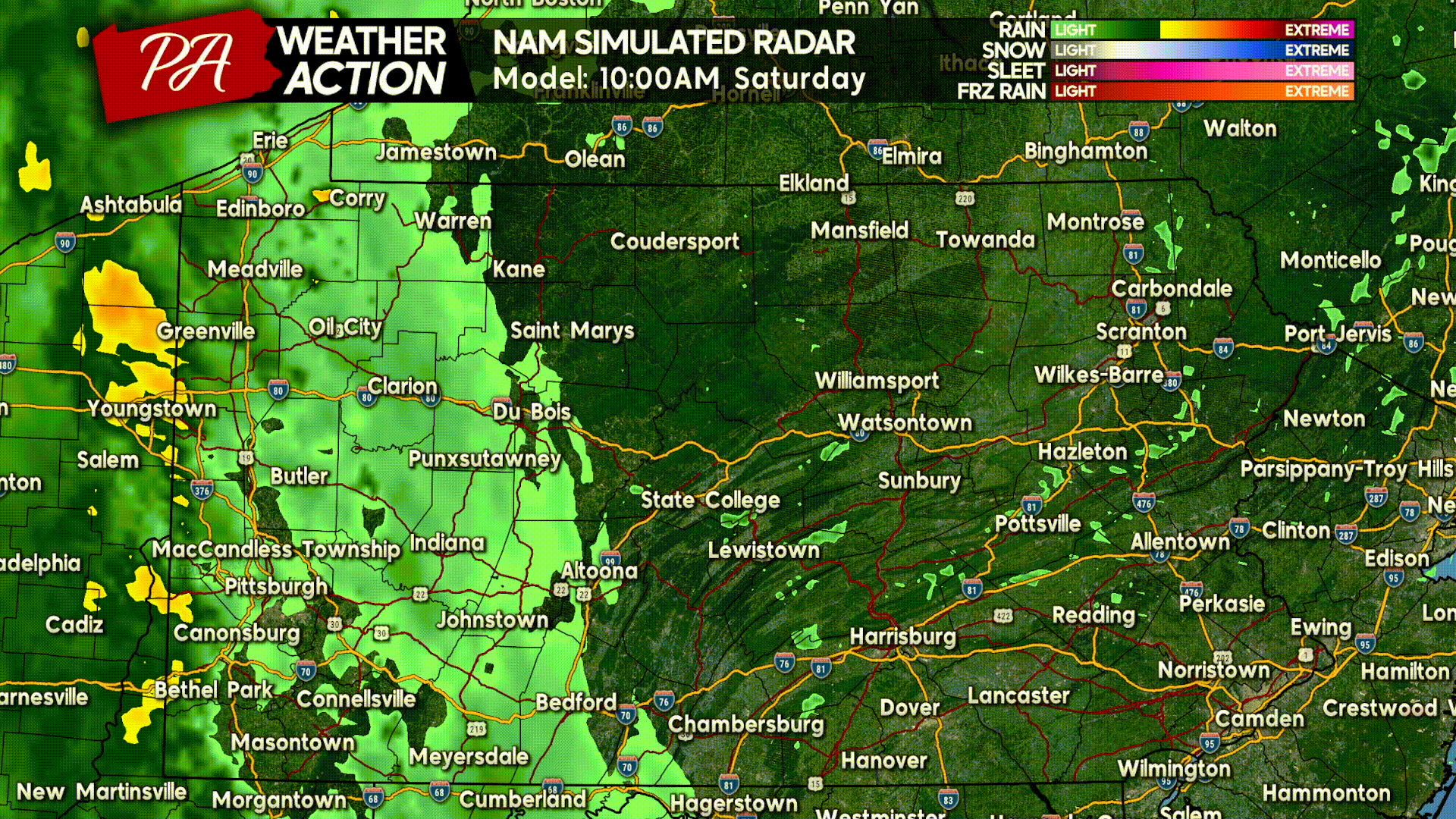 Here is the associated rainfall forecast map for that model.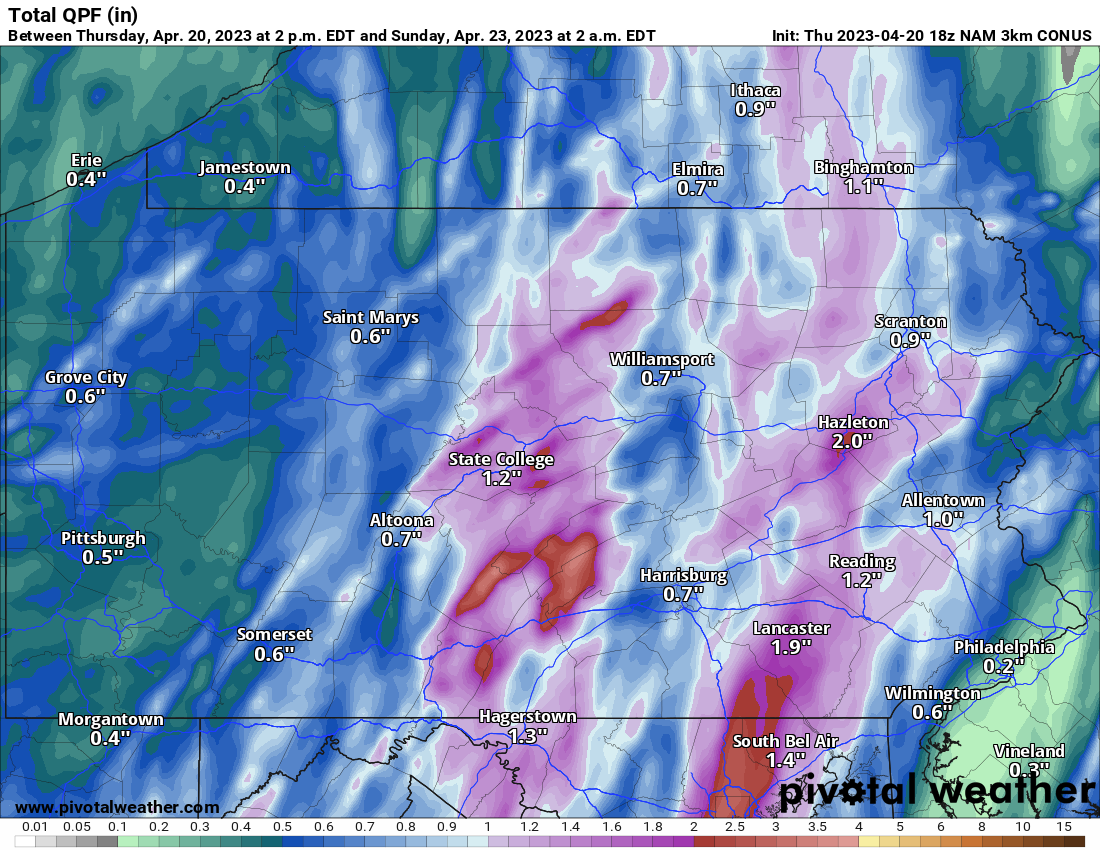 Now onto not so good news. A widespread freeze is likely early next week. The first morning will be Monday morning, when the freeze threat is greatest in Western & Central PA. Tuesday morning will be the coldest everywhere in the state, and Wednesday morning will be the coldest in Central PA. If you have sensitive vegetation outdoors, it's best to cover it or bring it inside all three mornings. Here is a very useful infographic thanks to Almanac.com.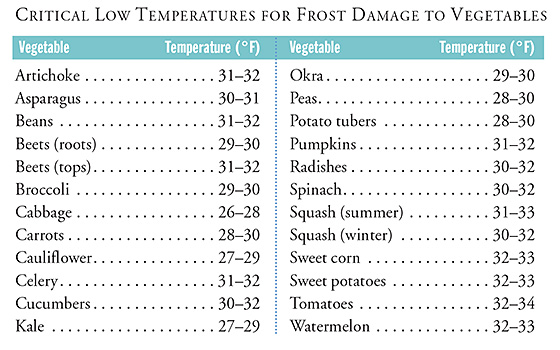 MONDAY MORNING – WEDNESDAY MORNING FROST & FREEZE MAP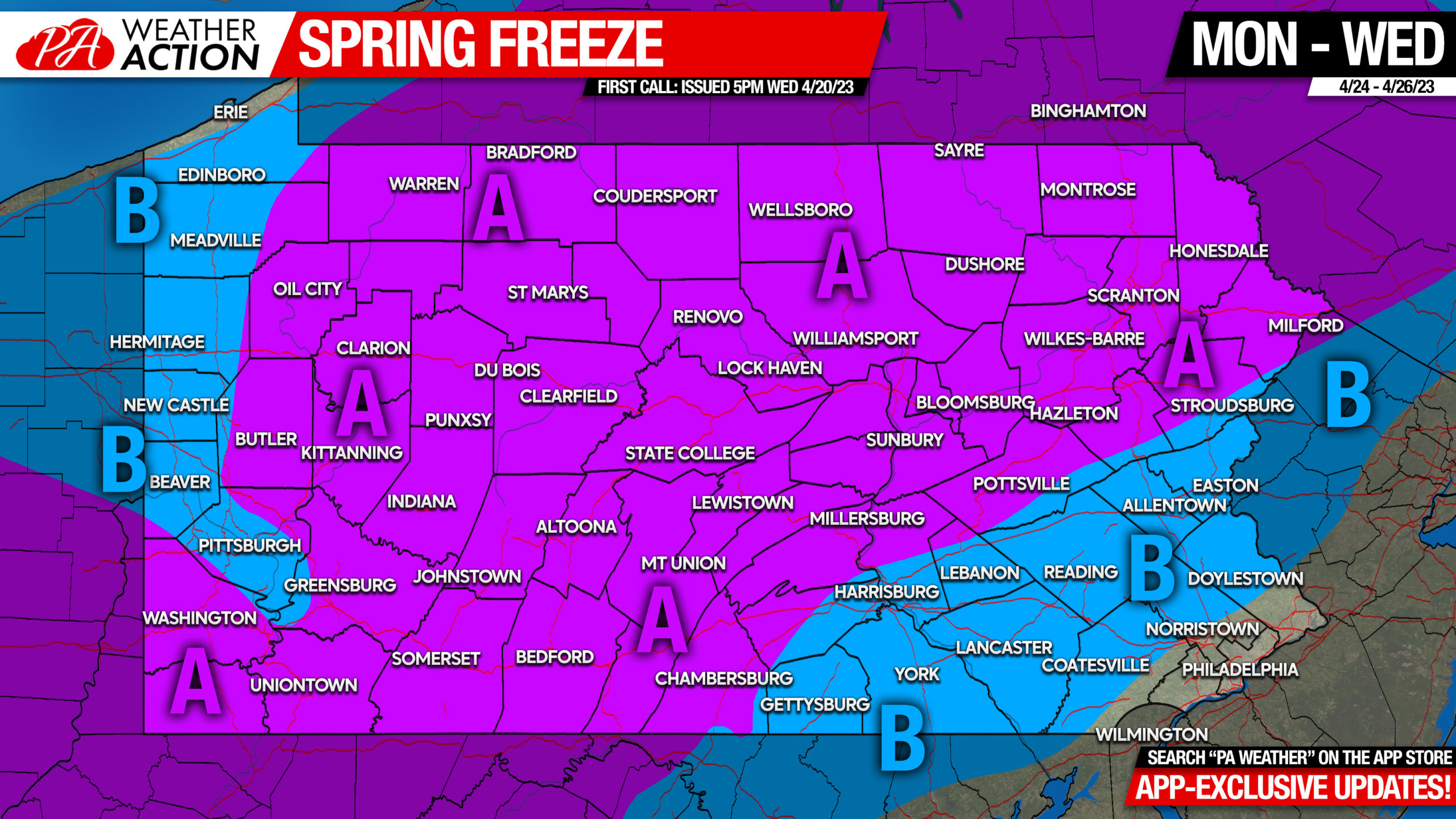 Area A: Freeze conditions expected Tuesday morning, frost or freeze conditions expected Monday and Wednesday morning. Cover or bring in sensitive vegetation, as it may be killed.
Area B: Frost conditions expected Tuesday morning, with frost conditions also possible Monday and Wednesday morning. Cover or bring in sensitive vegetation, as it may be damaged.
Don't forget to share this article with family and friends!
The PA Weather Action app continues to receive great reviews, you should give it a try if you haven't recently! We have upgraded a lot in the past year. Tap the banner below to download it on your phone's app store.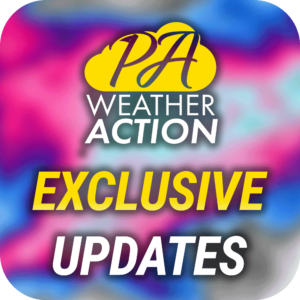 ---
---