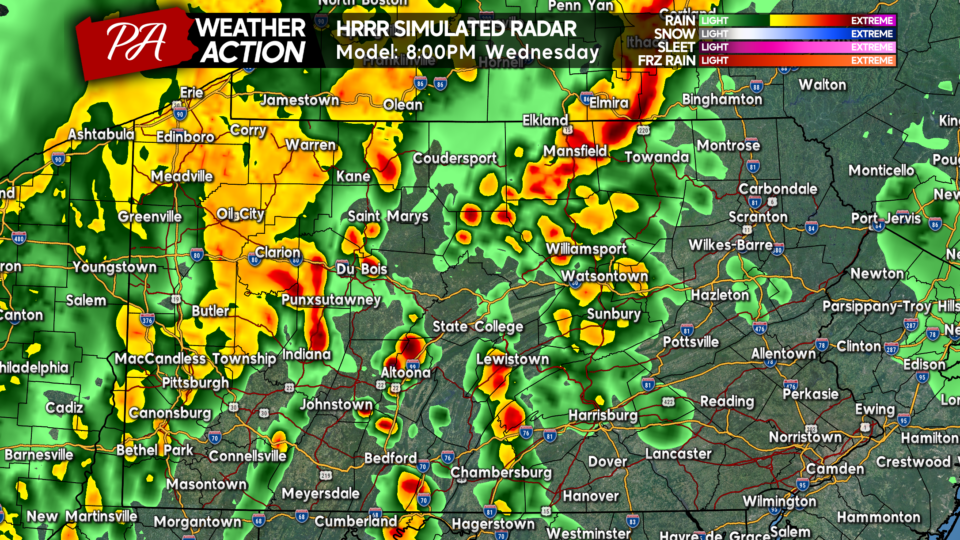 A quick morning update for you all, as overnight model guidance has drastically ramped up the thunderstorm coverage for this evening. The latest severe thunderstorm risk map from the overnight update remains the same. There's a chance more of Northwest PA will be added to the Enhanced Risk area in the late morning update.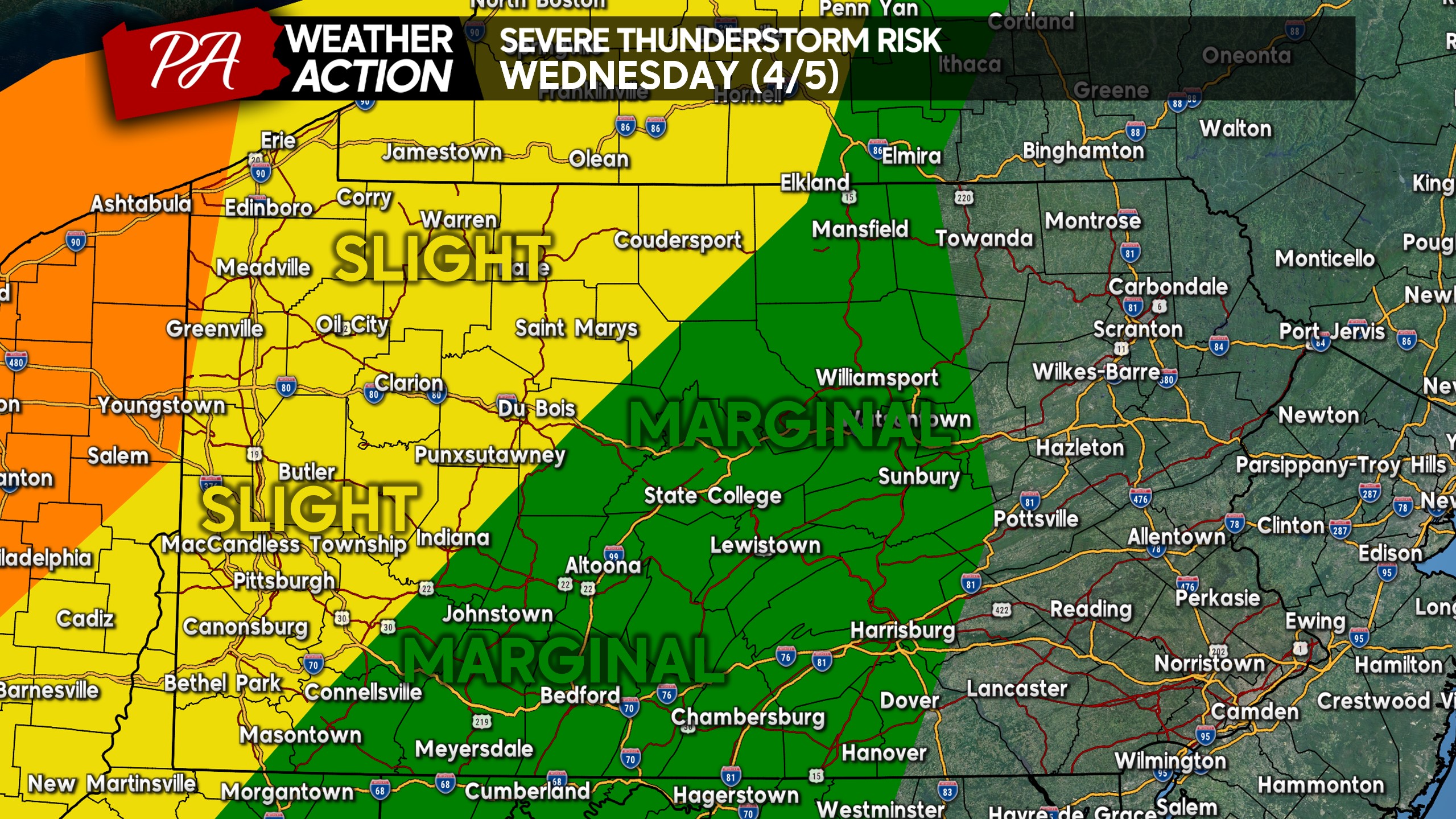 Potent thunderstorms are modeled to move into NWPA, including Erie and Crawford Counties between 4:00 – 5:30 PM. Storms are projected to move into the Pittsburgh area, and especially the northern suburbs around 6:30 – 8:00 PM.
Scattered thunderstorms are expected to pop in Central PA around 7 – 8 PM, with greater coverage after 8 PM. Some of these storms may be strong, perhaps one or two severe, but the highest threat will be in Western PA.
Heavy showers and a rumble of thunder will move into Eastern PA by 10 – 11 PM, but nothing in the way of severe thunderstorms is expected there.
Below is the HRRR Future Simulated Radar for the storms later today.
Our app has excellent radar, forecast right from your NWS office, and all our articles and videos! Download it here >>> PA Weather Action APP.
Don't forget to share this article with friends and family, many people have Wednesday evening activities!
---
---