Scattered showers are likely in western PA this morning before the rain shifts into central PA by the afternoon. Locally heavy downpours are expected across the Laurel Highlands and Southcentral PA mid to late this afternoon. A quick half-inch to inch of rain looks possible in those areas. Temperatures will also rapidly fall about 10 degrees as the cold front moves through. Rain bands will then weaken as they push into Eastern PA by late this evening, where lesser rainfall amounts look probable. Below is a look at the HRRR model future radar for today.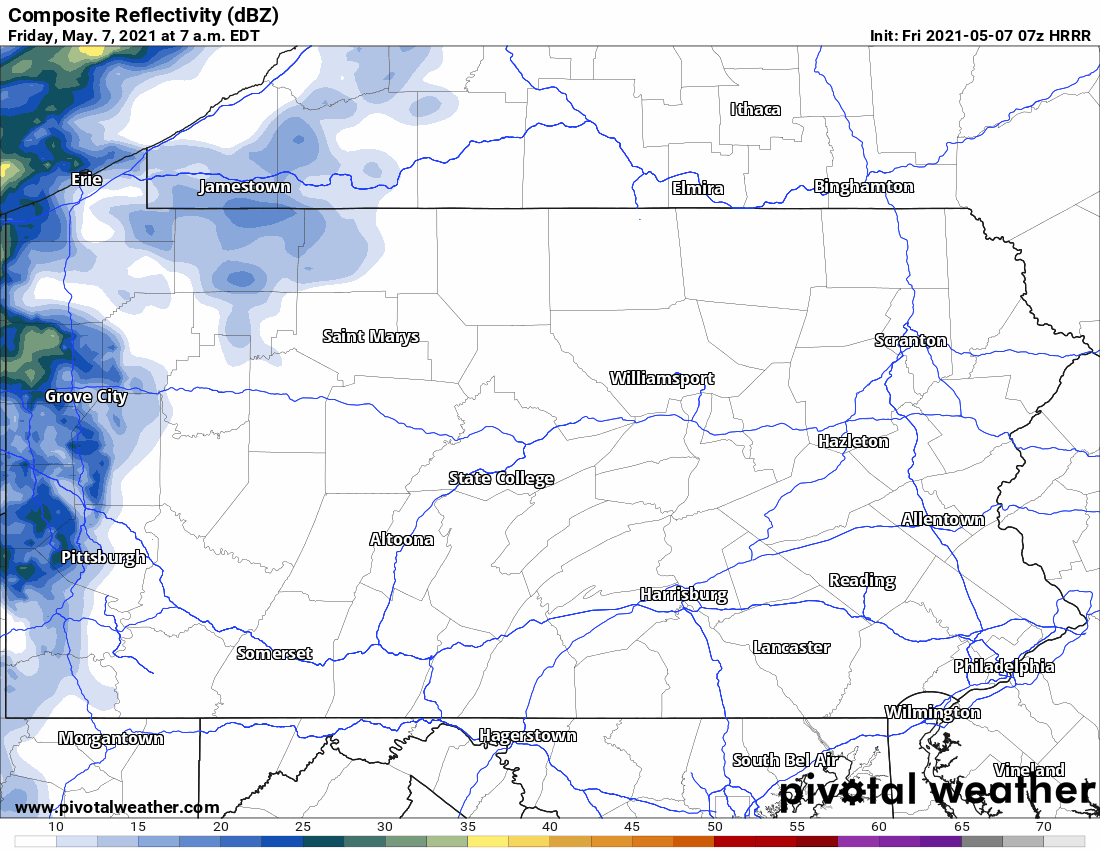 As you can see on future radar, the most persistent rain banding will be across between State College and Scranton. Rainfall amounts will generally be around a half-inch, but localized amounts of over an inch are very possible. Here are latest expected rainfall totals through 2 AM Saturday morning.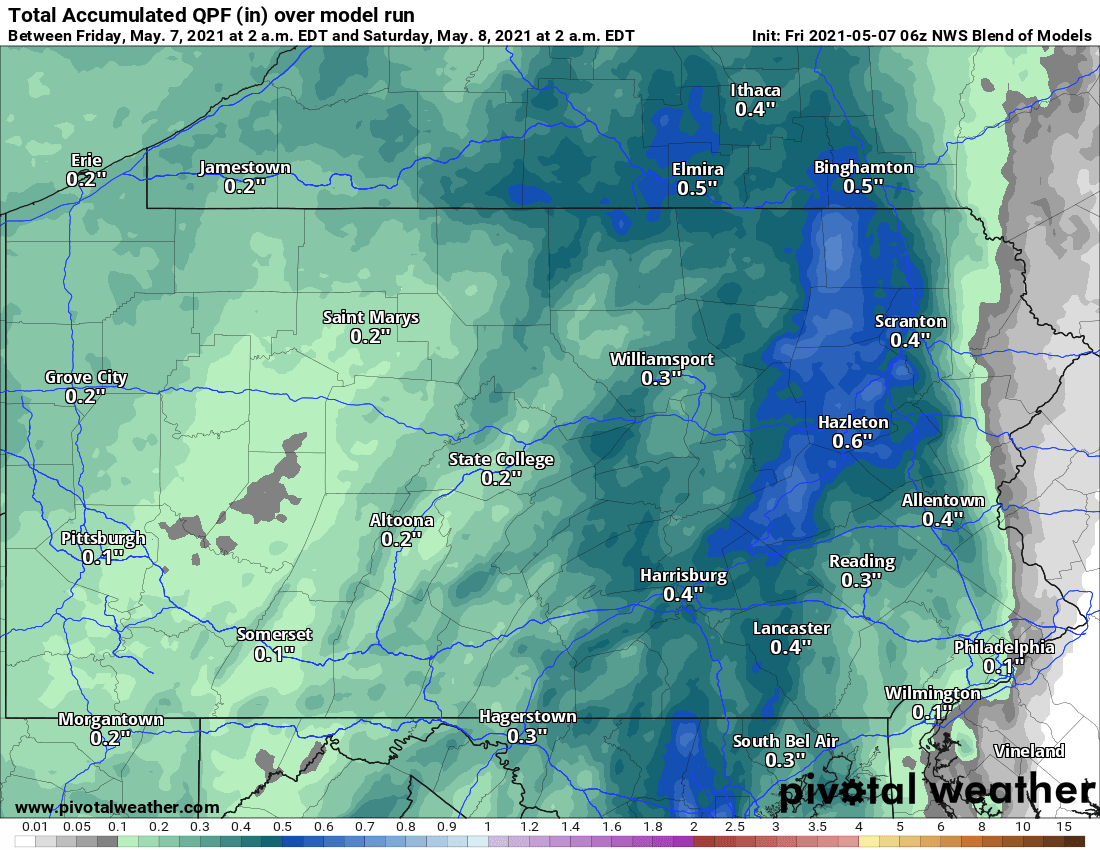 Temperatures will be very cool this weekend, with most places not making it out of the 50s Saturday or Sunday. Both days will feature a chance of showers.
Get your full local forecast, interactive radar and more with our free app! Download it on Apple and Android: Weather Action App