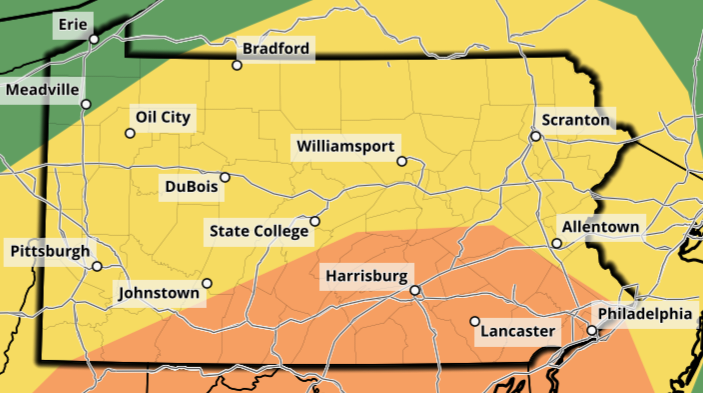 The largest severe weather risk of the year in Pennsylvania is probable Monday as a low pressure system tracks to our northwest over Southern Ontario.
Greatest wind shear, which induces spin necessary for tornadoes, will be directly overhead. Nearly all other severe thunderstorm parameters will be impressively high as well. It has been a long time since we've seen a threat this significant in August.
Starting out with the future radar models. The Hi-Res NAM keeps best thunderstorm dynamics mainly west of I-83 in Southern PA, whereas the HRRR model has best dynamics east of I-81.
It's expected that a line of non-severe thunderstorms will push through western and central PA Monday morning, but early enough to not limit instability later in the day. Keep in mind that prime time for severe storms is nearly always in the late afternoon through sunset. Starting with the 3km NAM model, which brings severe thunderstorms through earlier.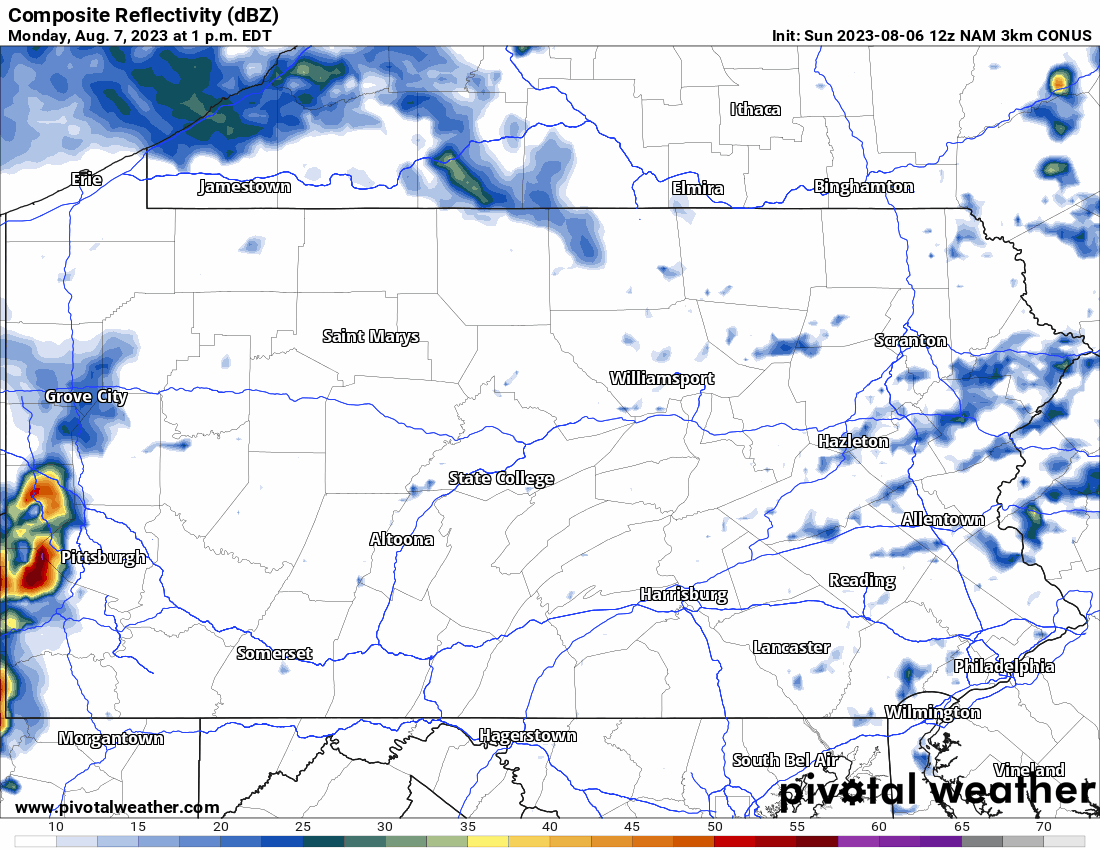 Compare that with the HRRR below, and you'll see a much different result in Eastern PA. The Storm Prediction Center is favoring more of an HRRR-type solution, and we are as well.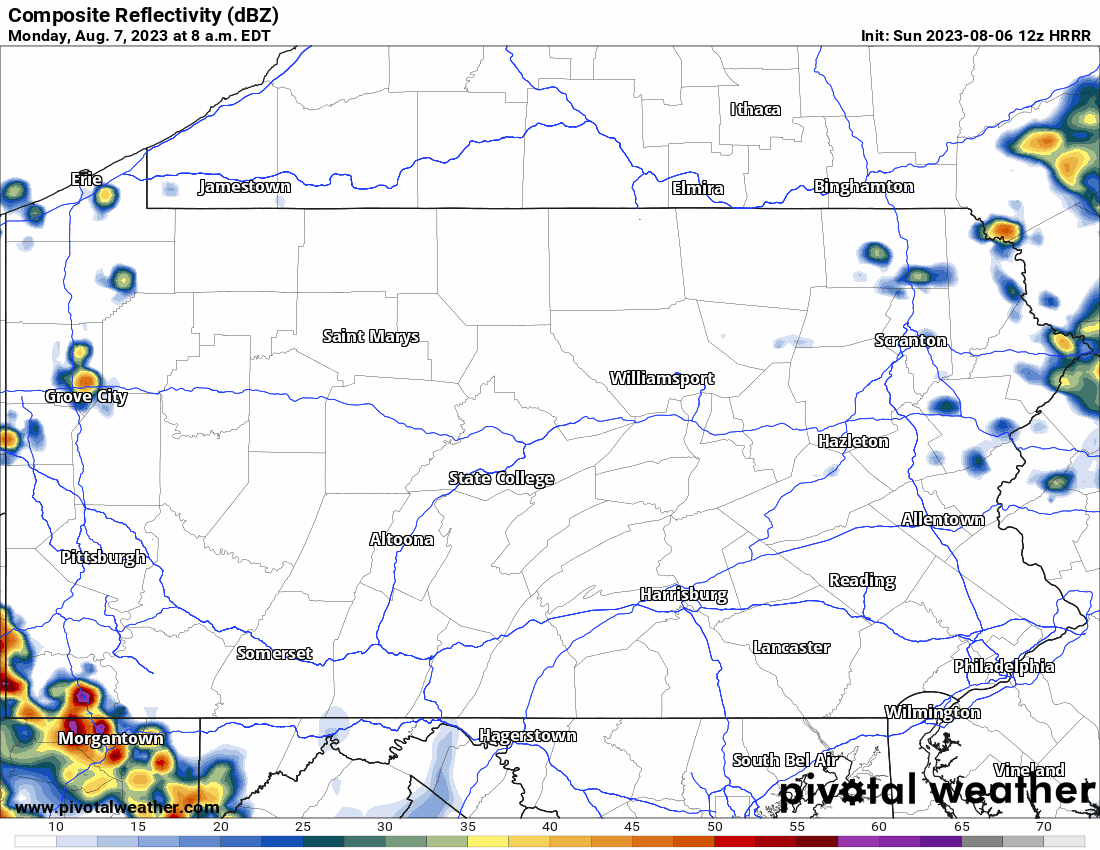 The Enhanced Risk area has been increased to include the majority of the southern half of Pennsylvania, and don't be surprised to see it expanded even farther north in Eastern PA.
As for timing, here's a rough breakdown of what we're thinking for the times of highest concern:
Western PA (Laurel Highlands & West): 1 – 4 PM Monday
Central PA (Altoona to York & Harrisburg, All in Between): 4 – 7 PM Monday
Eastern PA (Susquehanna River to Delaware River): 6 – 10 PM Monday
MONDAY SEVERE THUNDERSTORM RISK MAP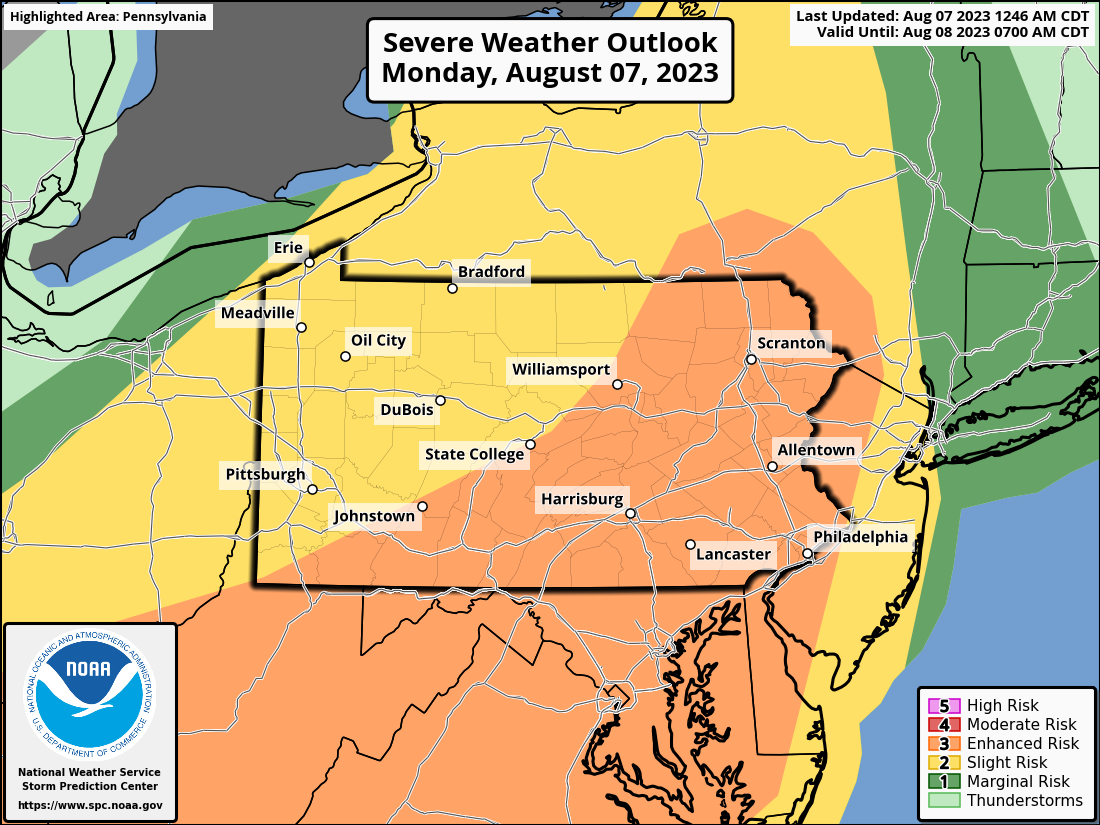 If you'd like to see the damaging wind, tornado, and hail maps for tomorrow, head to our map room here and scroll about half way down: PWA Map Room Link
Within the Enhanced Risk area, damaging winds are by far the most significant threat, with 1 in 2 chance of seeing damaging winds nearby in South Central PA.
Scattered large hail is possible, as well as a few isolated tornadoes which may be strong as well.
As mentioned, the Enhanced Risk area could easily be expanded to include more of the eastern half of the state. We wouldn't rule out an extremely rare Moderate Risk in South Central PA.
It's imperative that you have a way to receive weather alerts for your area. We recommend you track storms on radar, which can be done in our app!
Download the PA Weather Action App using the banner below.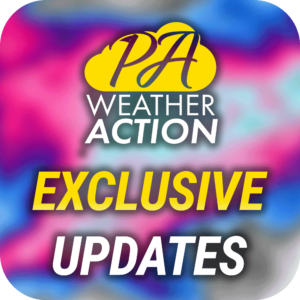 Be sure to share this information with family and friends, as this is not something we see often at all! Stay safe!
---
---