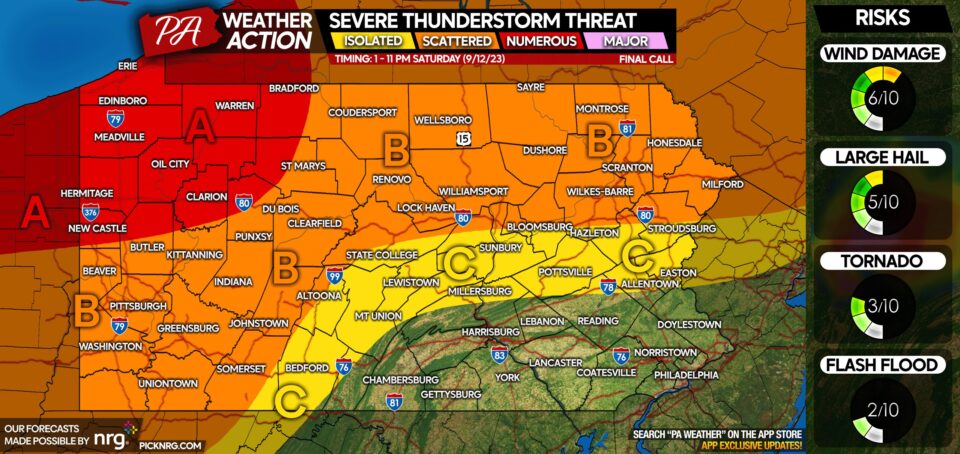 We remain in a pattern that's much more conducive for severe weather than normal for mid-August. After a dozen tornadoes on the East Coast earlier this week, more severe weather threatens the area Saturday. This time around it'll be the opposite portion of the state, more so in Western and Northern Pennsylvania.
It's a relatively similar setup as Monday, however the low pressure is farther northwest. Strong storms will fire up in Northern Ohio and push into Northwest Pennsylvania by early Saturday afternoon. More storms will push southeast out of Ohio, into Southwest PA by the early evening. At the same time, storms will be pushing across Northern PA all the way into Northeast PA.
Below is HI-Res NAM Future Radar for Saturday's thunderstorms.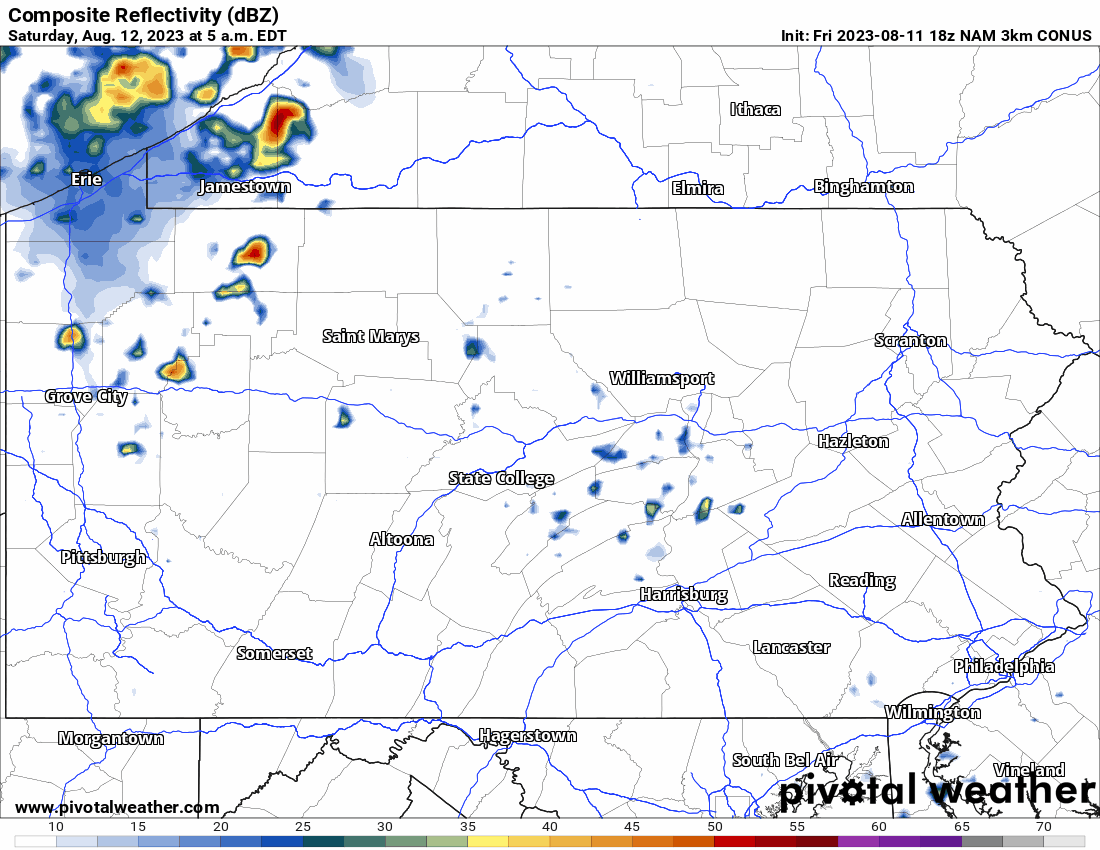 SEVERE THUNDERSTORM THREAT MAP FOR SATURDAY (8/12/23)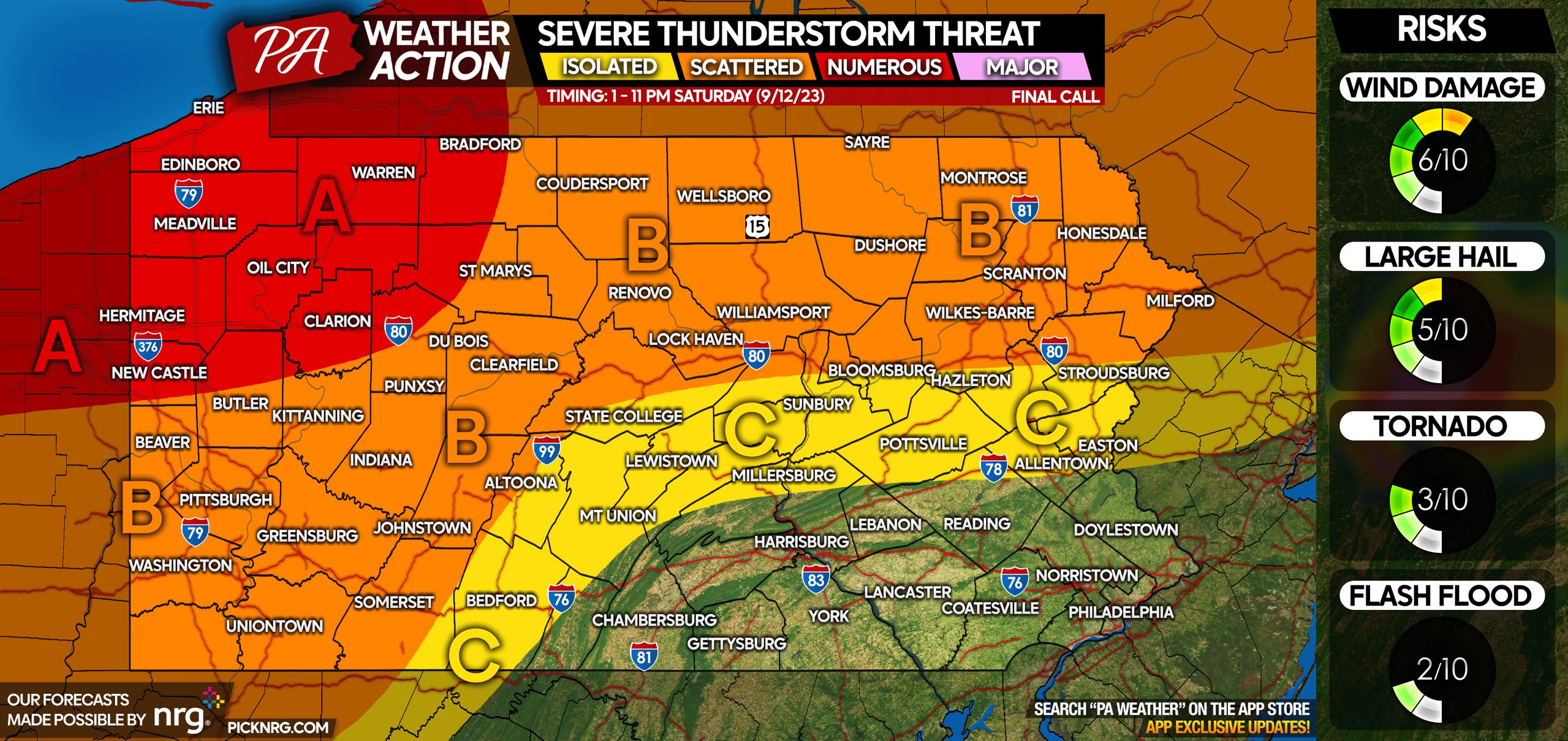 Apologies the graphic saying 9/12/23, it's for 8/12/23.
Area A: Numerous severe thunderstorms expected early Saturday afternoon through the evening. Damaging winds and large hail are main concerns but an isolated tornado or two are certainly possible.
Area B: Scattered severe thunderstorms expected mid Saturday afternoon through the evening. Damaging winds and hail are the main threats.
Area C: Isolated strong to severe thunderstorms possible.
Be sure to pass this article along to those with outdoor plans on Saturday in the risk area.
Download our app to track these thunderstorms on our amazing interactive radar, which allows you to pick between 7 different popular color schemes and features past and future radar. Tap this link to download the app: PA Weather Action App
---
---