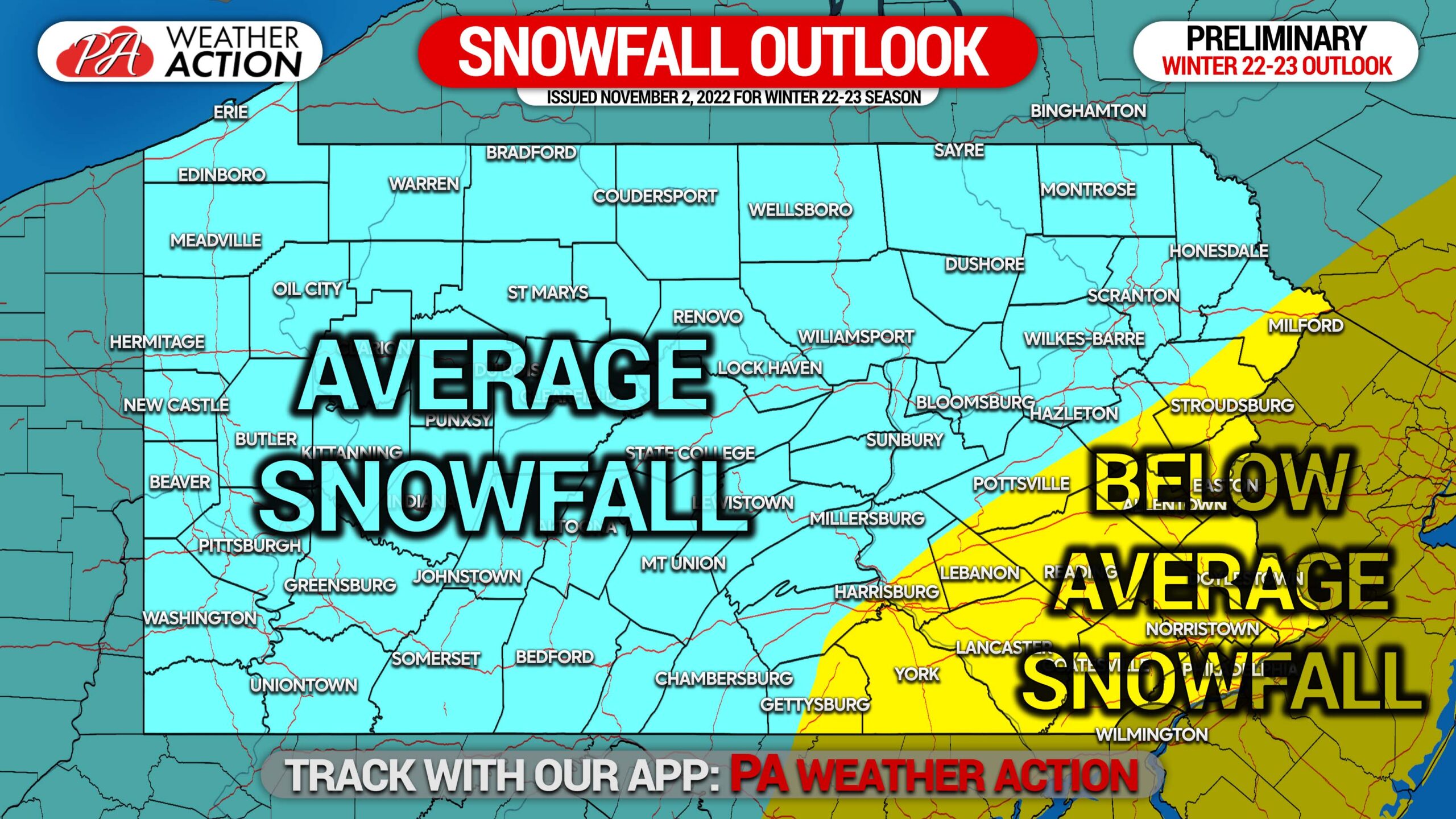 Despite it being warm and sunny right now, winter is coming soon and we will begin to feel its chill in just a couple weeks. But in this article, we are going to summarize our forecast for the whole season, which for the purpose of this forecast includes December 1 to March 31. This is our Preliminary 2022-2023 Winter Outlook, with our final outlook coming in late November. This outlook will include maps for the Lower 48, because it's important to recognize how the overall pattern.
This is a third year La Nina, and the La Nina will be borderline weak to moderate. There are tons of other teleconnections that we look at around the globe, and no single one will dictate the pattern. We use these teleconnections and compare them to past years to see if any are similar, because this gives us a good idea of what conditions we may see this upcoming winter. Below are the analogs for this winter and their temperature and precipitation departures from normal.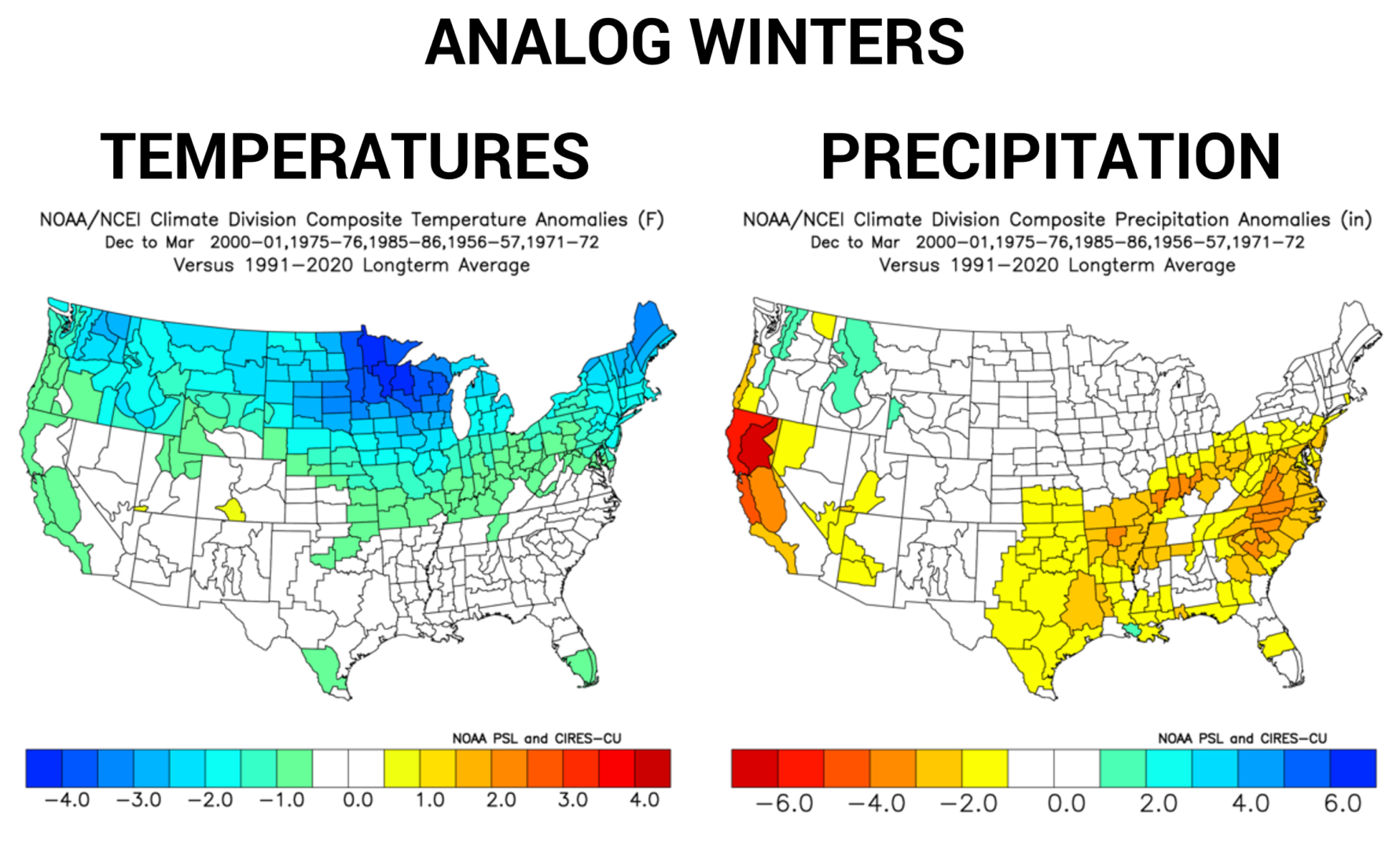 There are long range models that go several months out, but those are still a long way from accurate and often they're only semi-accurate for the coming month or two at best. We will speak more on individual months in our final winter outlook, but right now we are favoring average temperatures and slightly below average precipitation for December.
All gray areas on the outlooks below equal average seasonal conditions.
2022-2023 PRELIMINARY TEMPERATURE OUTLOOK

The temperature outlook features below average temperatures in a good part of the Northern US, with average temperatures in most of the Great Lakes region including much of Pennsylvania, and above average temperatures in the Southern US along with the East Coast.
2022-2023 PRELIMINARY PRECIPITATION OUTLOOK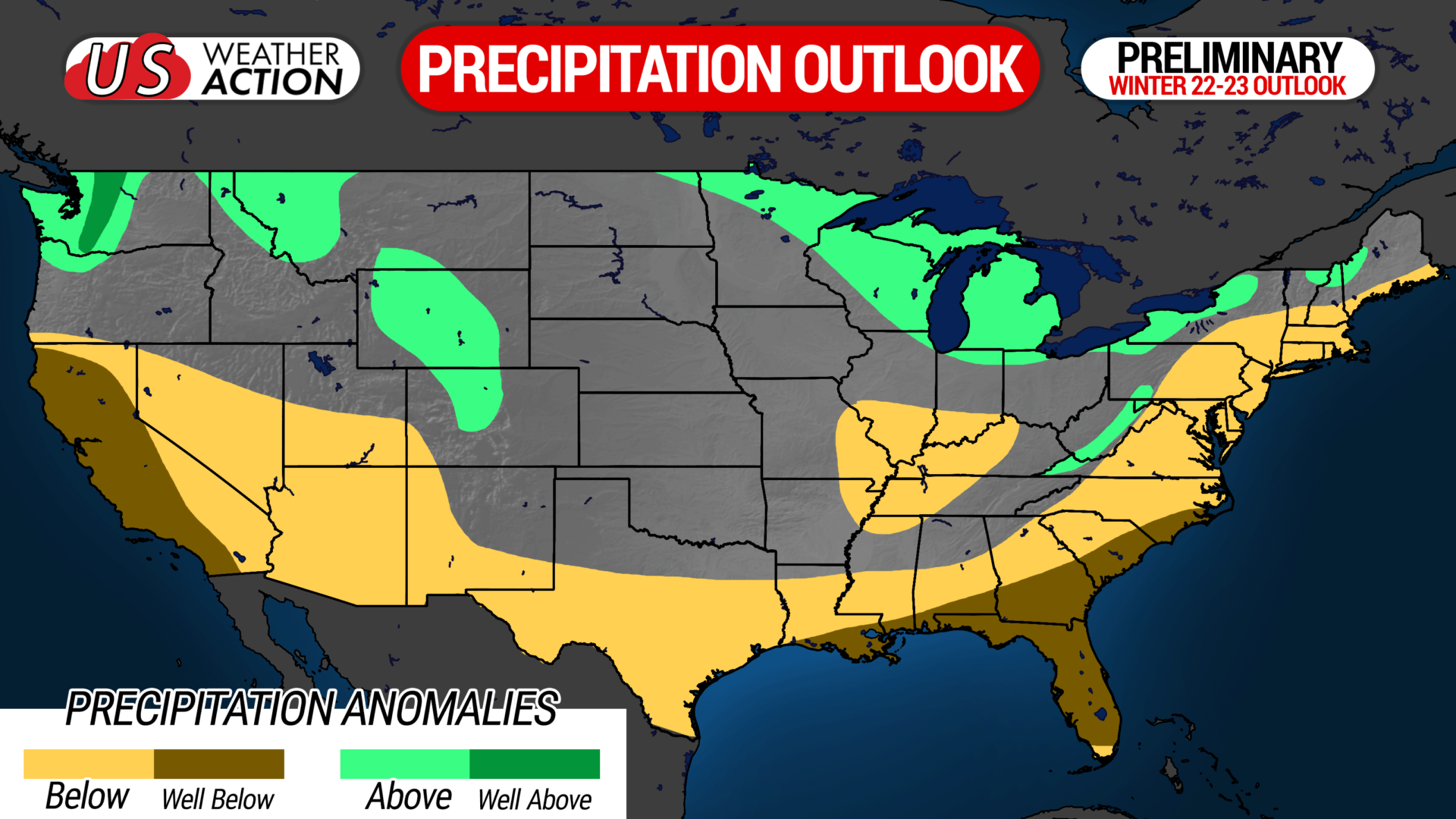 The precipitation outlook features a continuation of the dry conditions we have experienced lately, with an influence from the southeast ridge going into winter. However, like last winter, west of the Alleghanies should do better especially thanks to clippers and lake effect.
2022-2023 PRELIMINARY SNOWFALL OUTLOOK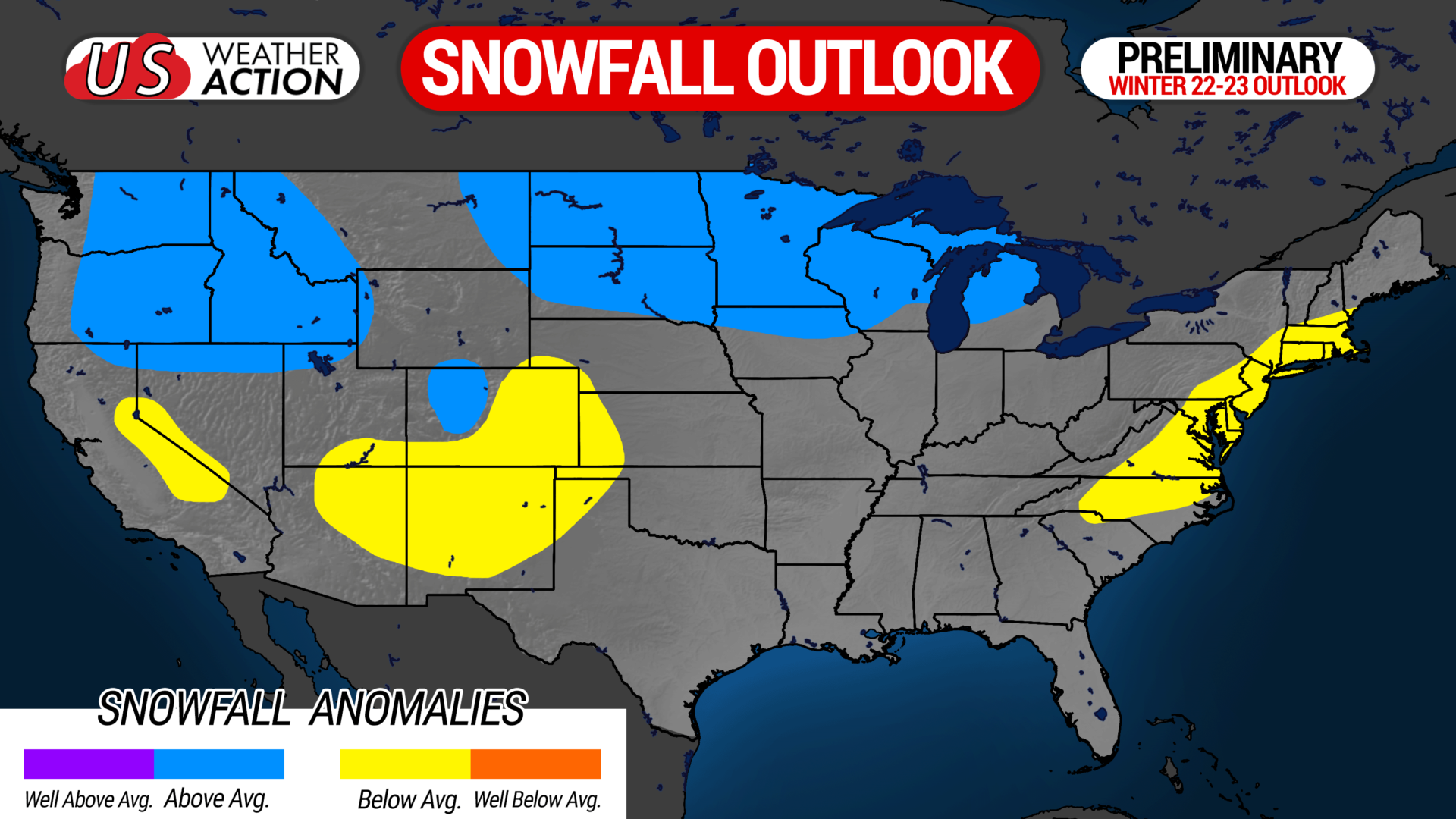 Above average snow is favored from the Northern Rockies to the Northern Plains and Upper Great Lakes. Below average snow is favored in the Mid-Atlantic and New England due to drier conditions and the increased chances many storms will track up I-95. In the interior East Coast, including much of Pennsylvania, average snowfall is expected.
For a closer look at Pennsylvania, see the localized graphic below.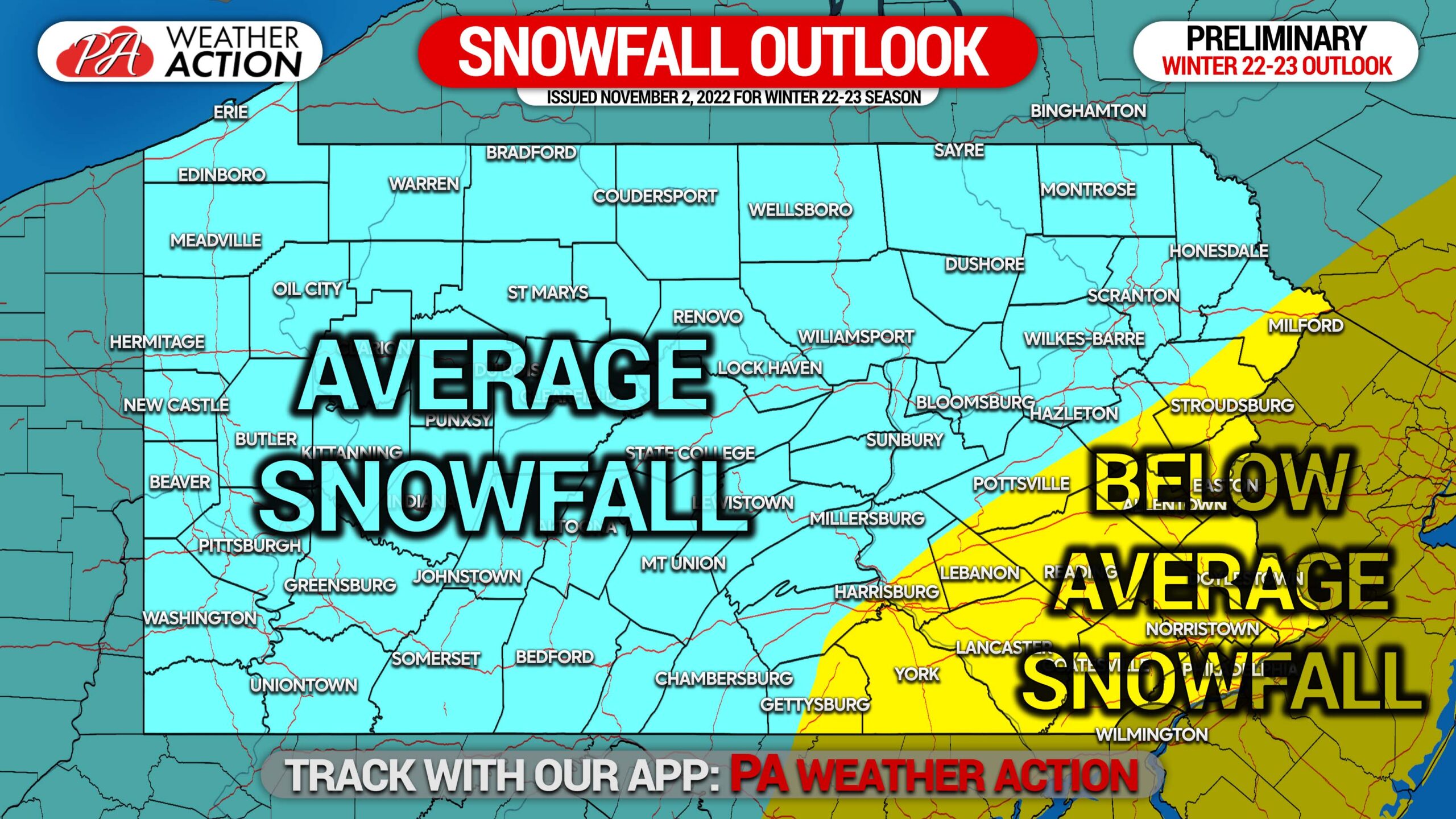 Analogs suggest the interior will do better, thanks to storms that track up the coastal plain and overrunning events, which both favor areas near and west of I-81 to receive more snow. Lake effect snow is also expected to be more frequent this winter due to more cold shots than last winter. Parts of Western PA may be bumped into above average snow in our final outlook, but we will see!
For now, this has been our Preliminary 2022-2023 Winter Outlook!
If you're not big on everyday weather and care more about significant weather like snow or ice, join our Important Forecasts ONLY Group, where posts are only made by us when it meets that criteria! >>> https://www.facebook.com/groups/pwaimportant/
On the flip side, if you want weather from us regularly, check out our app that keeps your forecast simple and doesn't require much scrolling! >>> PWA  APP
---
---