The Storm Prediction Center has labeled all of Western and Central PA in a Slight Risk for Friday. In addition, the majority of Eastern PA except the Philadelphia Area is under a Marginal Risk.
Scattered strong to severe storms will develop Friday Afternoon and Evening and move north. Here is a future simulated radar image for 8 PM Friday Evening.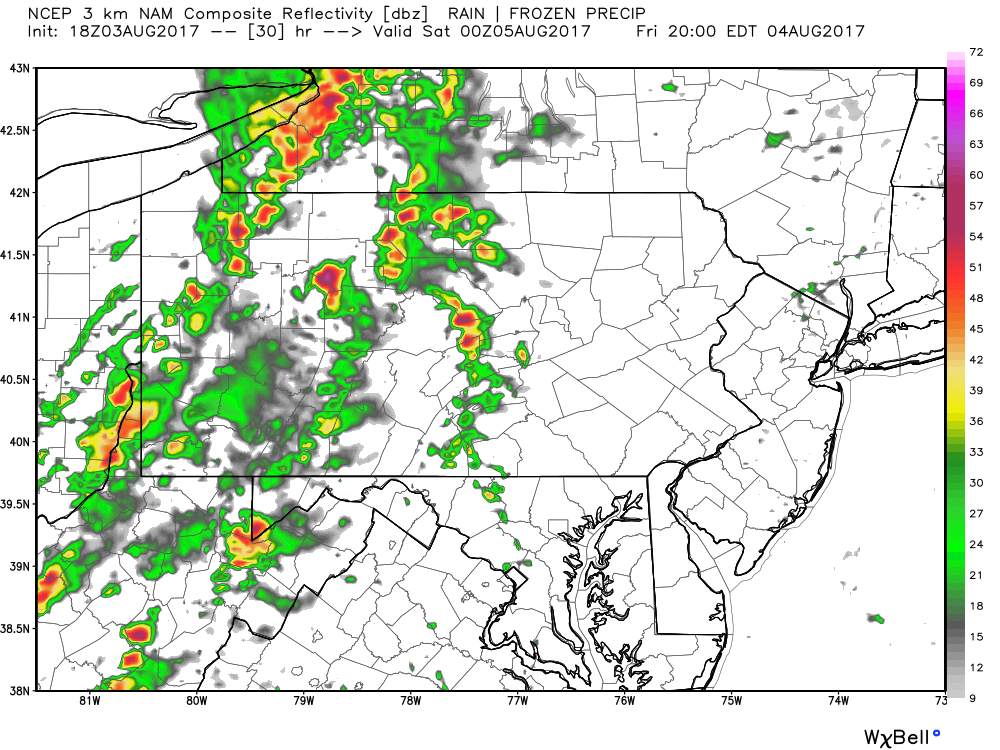 At this point the majority of activity remains throughout Western PA and the mountains of Central PA. If you plan to be outdoors in these areas Friday Evening, we advise you to keep a close eye on the radar.
As the evening progresses, the main line of storms will move east into Central PA and parts of Eastern PA. Below is a future simulated radar for 11 PM Friday.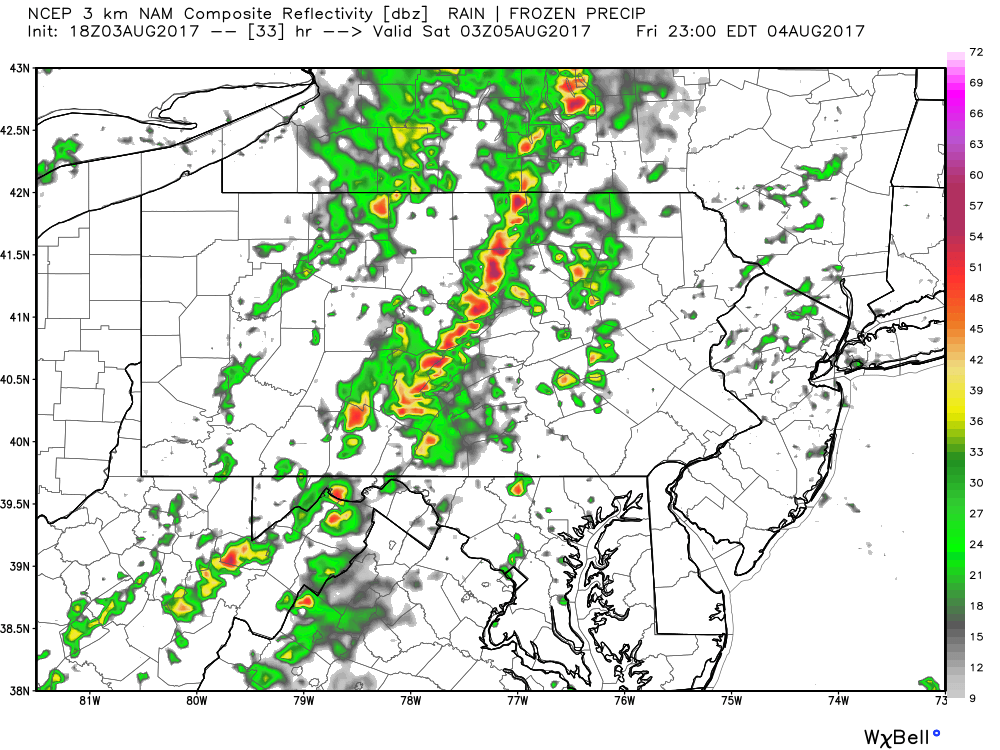 This line of storms will contain frequent lightning and strong winds. As it moves into Eastern PA after midnight, it will likely begin to dissipate before reaching locations near Philadelphia.
SPC THUNDERSTORM OUTLOOK FOR FRIDAY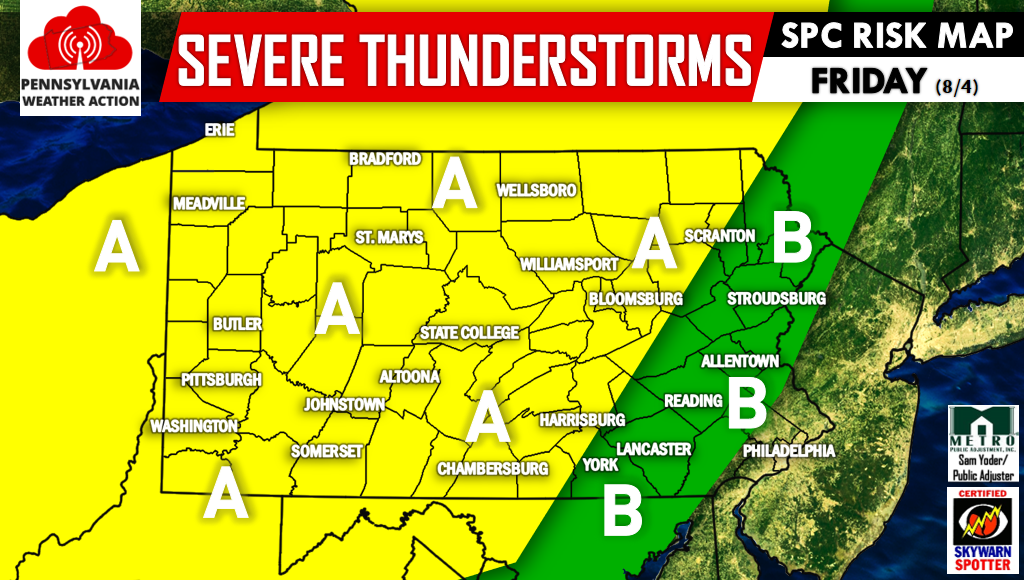 Area A – A Slight Risk has been issued for this area, meaning there will be the threat of damaging winds and hail, as well as of course cloud-to-ground lightning.
Area B – A Marginal Risk has been issued for this area. Strong storms will be hit or miss late Friday Evening as the main line of storms weaken. Strong winds and cloud-to-ground lightning will be the main risks.
Stay tuned for all watches and warnings as well as live radar by having us liked on facebook >>> Pennsylvania Weather Action Facebook Page.
You can also download our app to view interactive radar, your local forecast, and much more by searching "PA Weather" in your phone's app store!
Be sure to warn your family and friends of this risk using the icons below, stay safe!