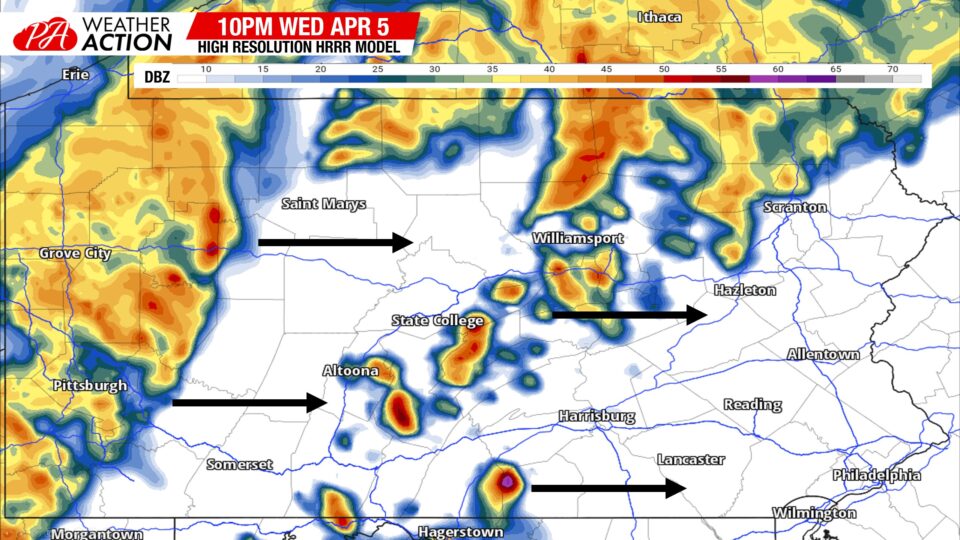 If you thought Tuesday was warm, you're in for a surprise Wednesday – in most areas. As a strong system pushes well to our northwest, southerly winds will be pumping in record high temperatures in Southern and Western Pennsylvania. However, a high pressure in Quebec will create a classic Springtime backdoor cold front setup across New England and even into Eastern Pennsylvania.
So while Hershey is in the mid 80s and it may as well be July 4th as far as the weather is concerned, the Poconos may be locked in the 40s! Check out temperatures at 4:00 PM Wednesday.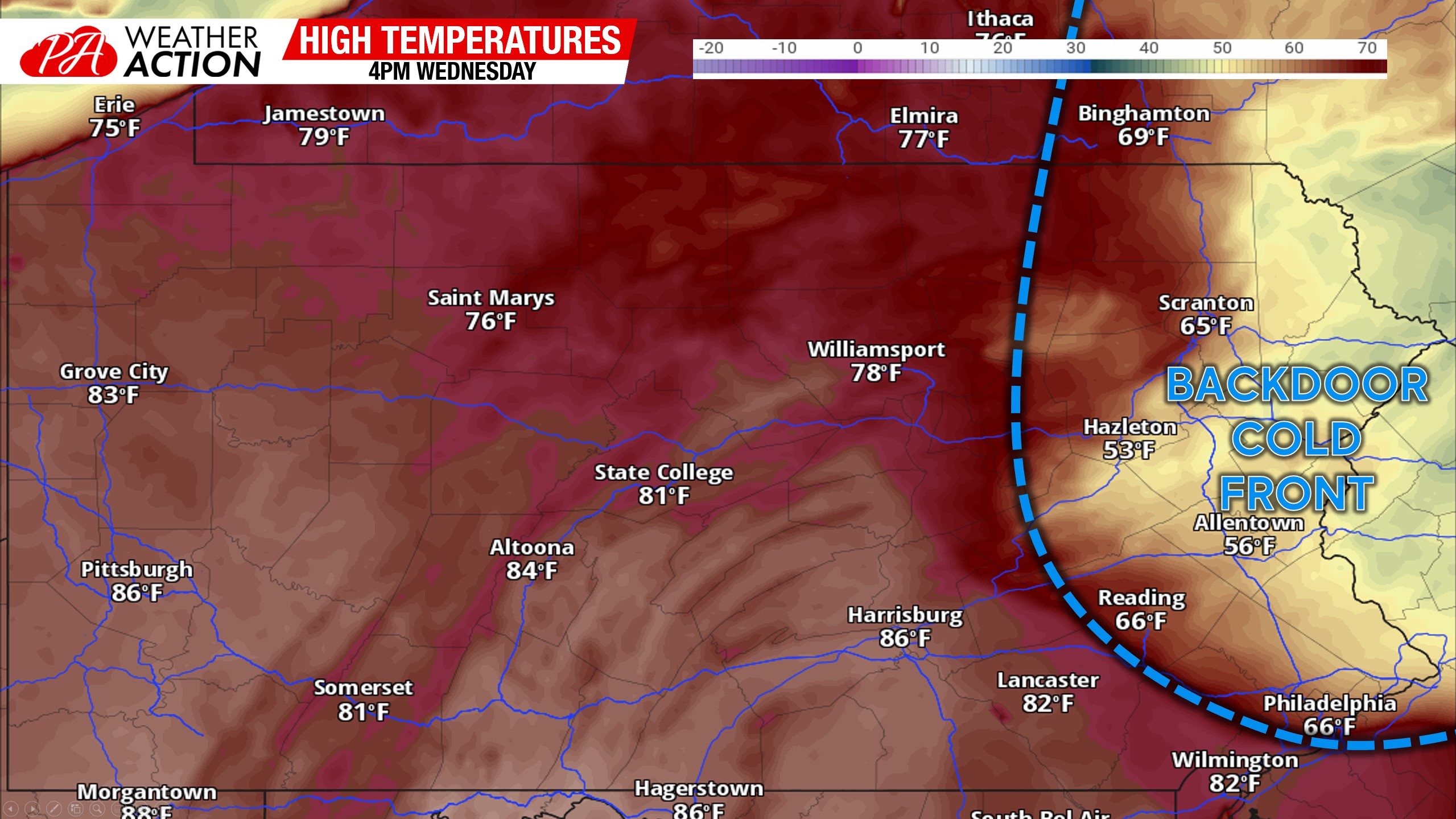 With that heat will also come a severe threat, but not so much in Pennsylvania. We are too far southeast of the low pressure to get in on serious thunderstorms that will be traversing the Ohio Valley. Below is the severe thunderstorm risk map for Wednesday.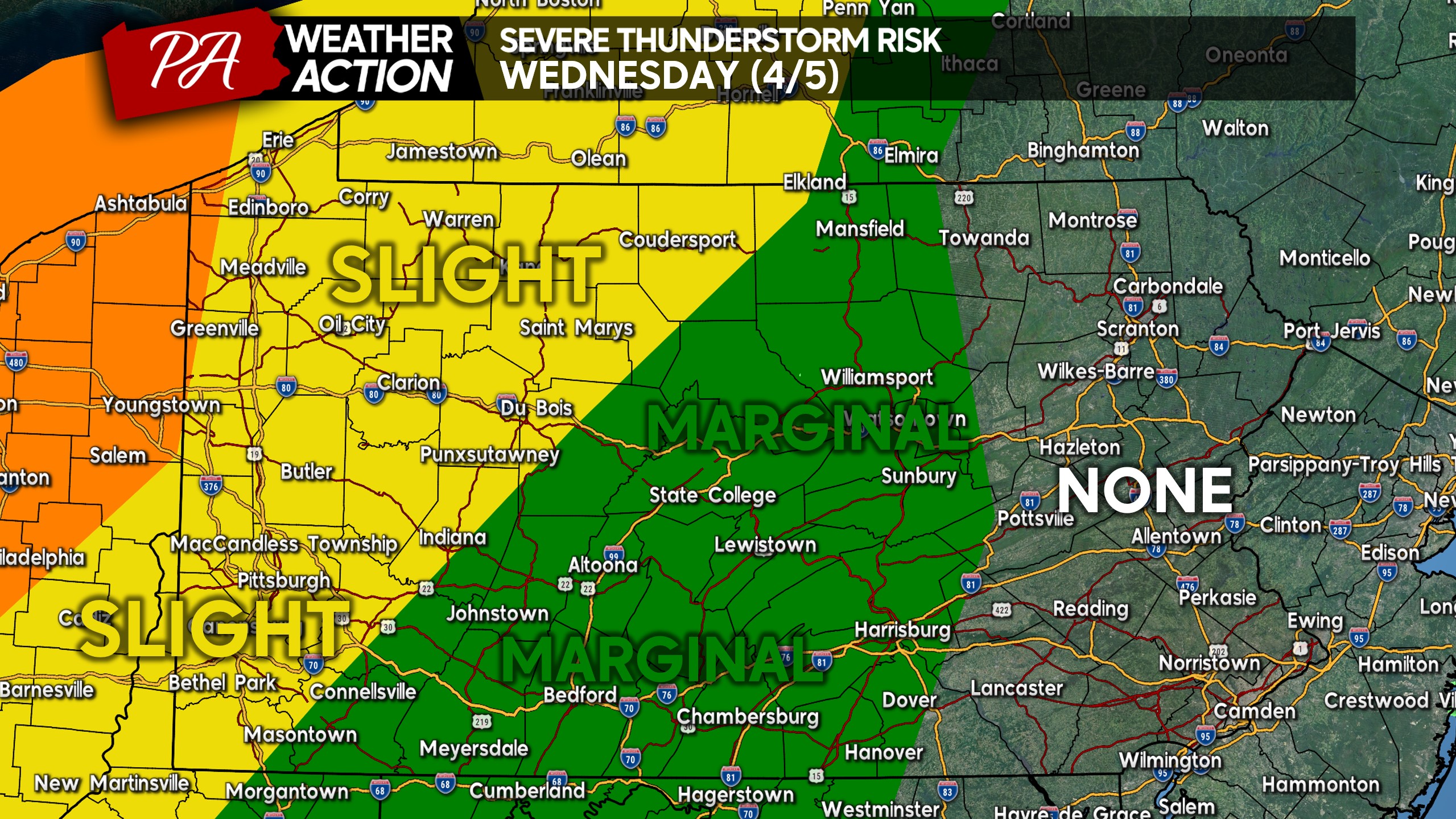 A few pop up thunderstorms may develop in Central PA just after sunset, which shows just how unusual of an airmass this is that in early April, we will have storms popping after sunset. Meanwhile, a severe line of thunderstorms in Ohio will begin to weaken after sunset, entering Western PA by 8-9 PM. Here's future radar for 10:00 PM Wednesday.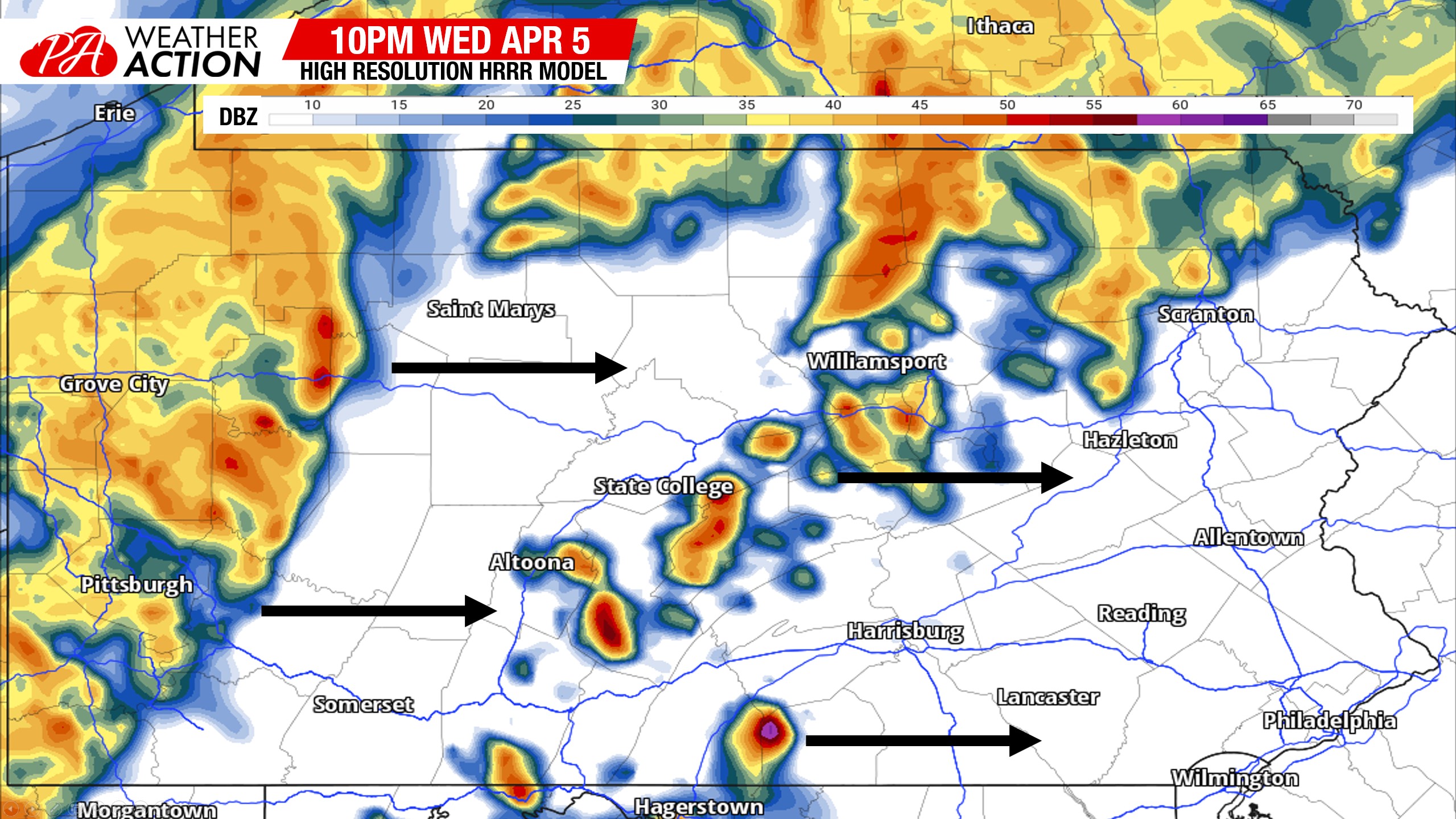 Download the PWA App – Tap Here
That severe threat will move east on Thursday into areas like Southeast PA as the cold front pushes east. Thunderstorms are modeled to develop near I-81 and push east early Thursday afternoon. Some of these storms may be strong, however the SPC only has a Marginal Risk up for Thursday. I wouldn't be surprised if a Slight Risk area is introduced across SEPA.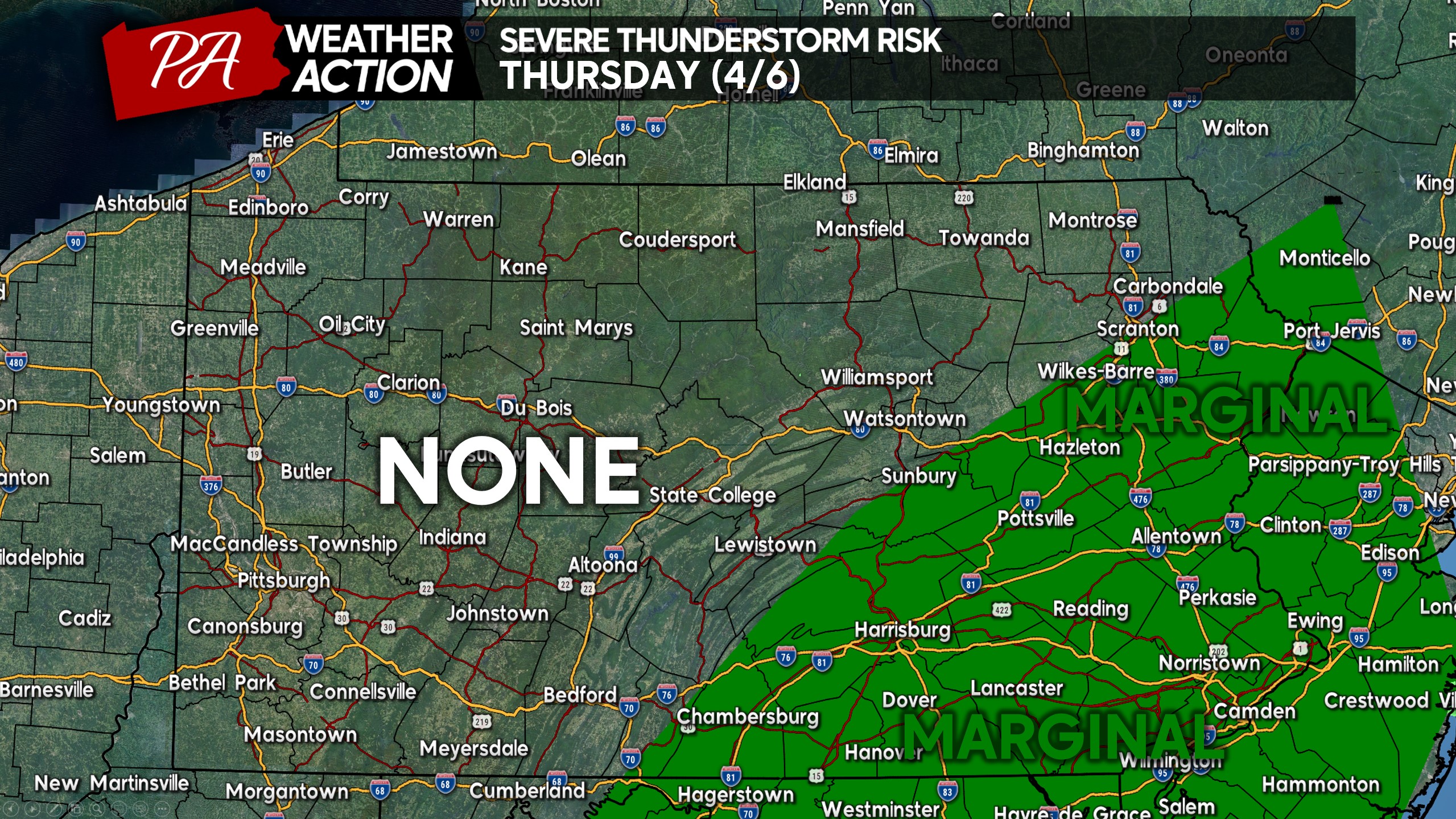 We will cool down behind the cold front, with 50s in many areas this weekend. You can find the full weekly outlook here, that covers into the weekend. You can find the full weekly outlook here, that covers into the weekend.
Consider sharing this post with friends and family below!
---
---