A cold front will traverse the region throughout the day on Friday, ending our ongoing streak of dry, sunny conditions. Cooler, more seasonable, temperatures are expected to follow this weekend.
Friday
Widespread rain is expected for the majority of the day, starting around the mid to late morning hours. Highs will be in the mid to low 60s. Winds will be out south-southwest at 10-12 mph, with winds gusting up to 20-25 mph. Wind directions will begin to shift as the cold front moves through during the evening hours. Evening lows will drop to the mid to low 30s.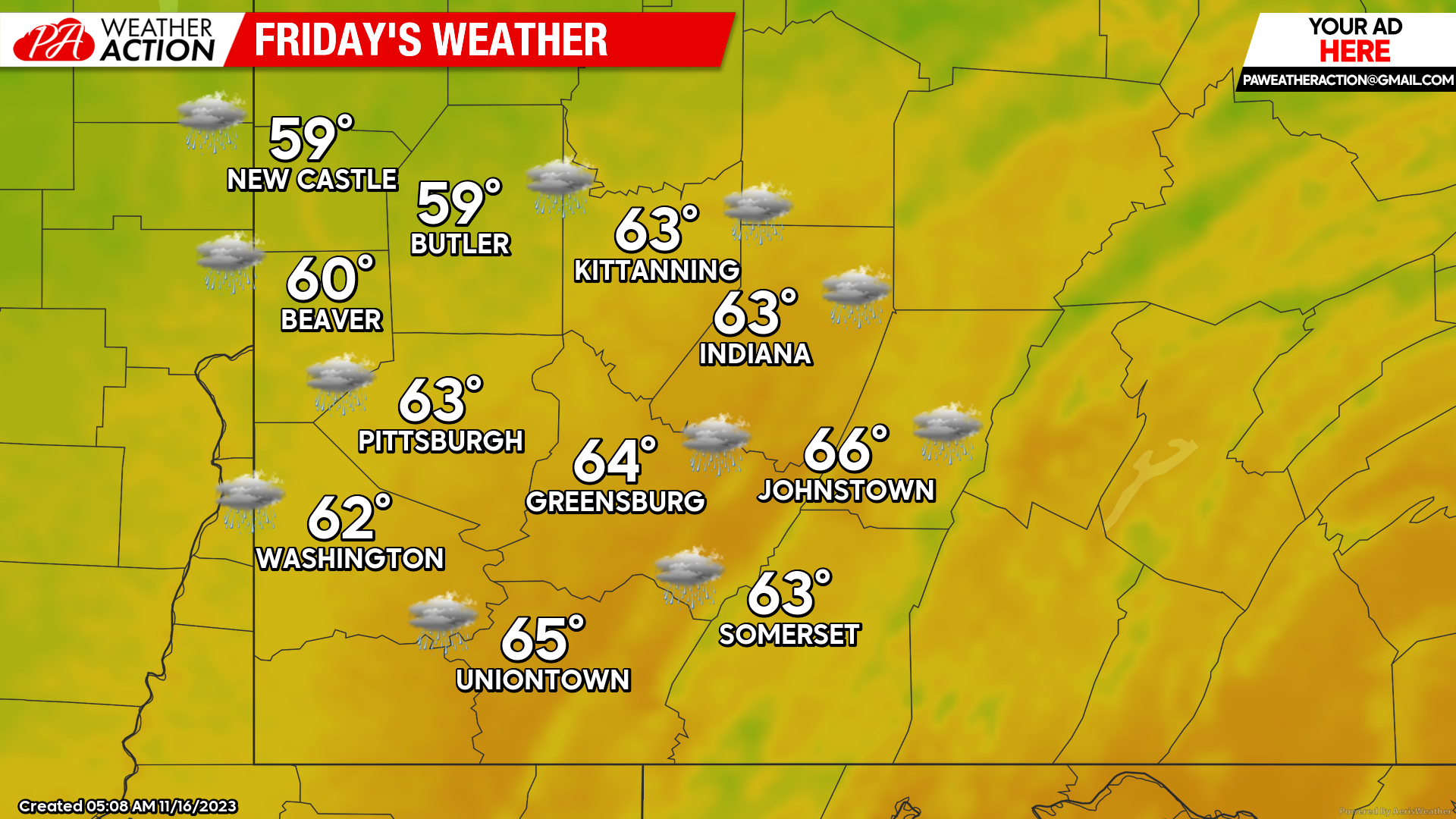 Rain will impact the region primarily after 1pm. Rain intensities and overall rain amounts will vary throughout the region. Higher elevations could see scattered snowflakes in the later hours of the day.
Precipitation totals will range between a quarter to half an inch for most of the region.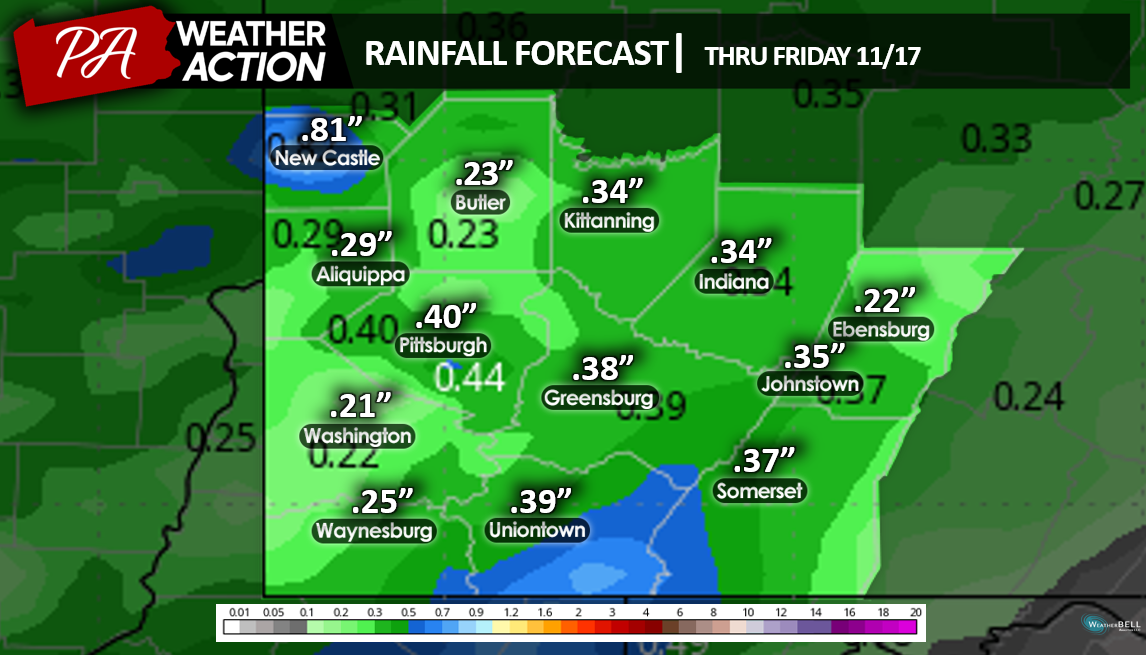 Saturday
Lingering rainfall could be expected in some portions of the region to start the day. Partly sunny conditions will be expected for the majority of the day. Highs will be in the mid to low 40s. Winds will be out of the northwest at 7-10 mph.  Wind gusts of 20 mph could be experienced throughout the region in the early morning hours as the cold front continues to move through. Evening lows will range between the mid 30s to mid 20s.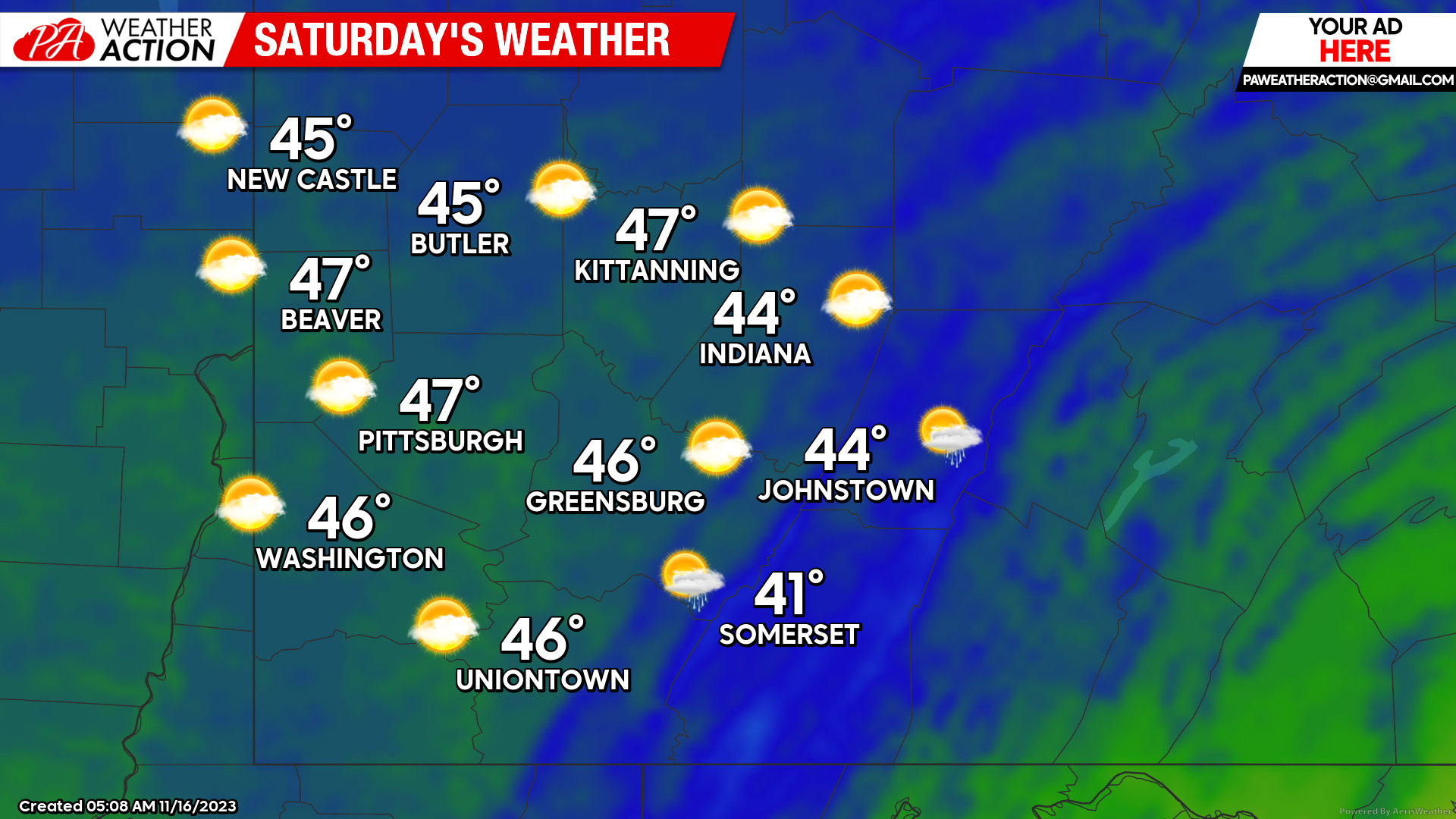 Sunday
Clear and sunny conditions throughout the region.  Highs will be in the high to mid 40s. Winds will be out of the west-southwest at 7-10mph. Gusty conditions could be expected in the higher elevations with wind gusts ranging from 20-30 mph. Evening lows will be high to mid 20s.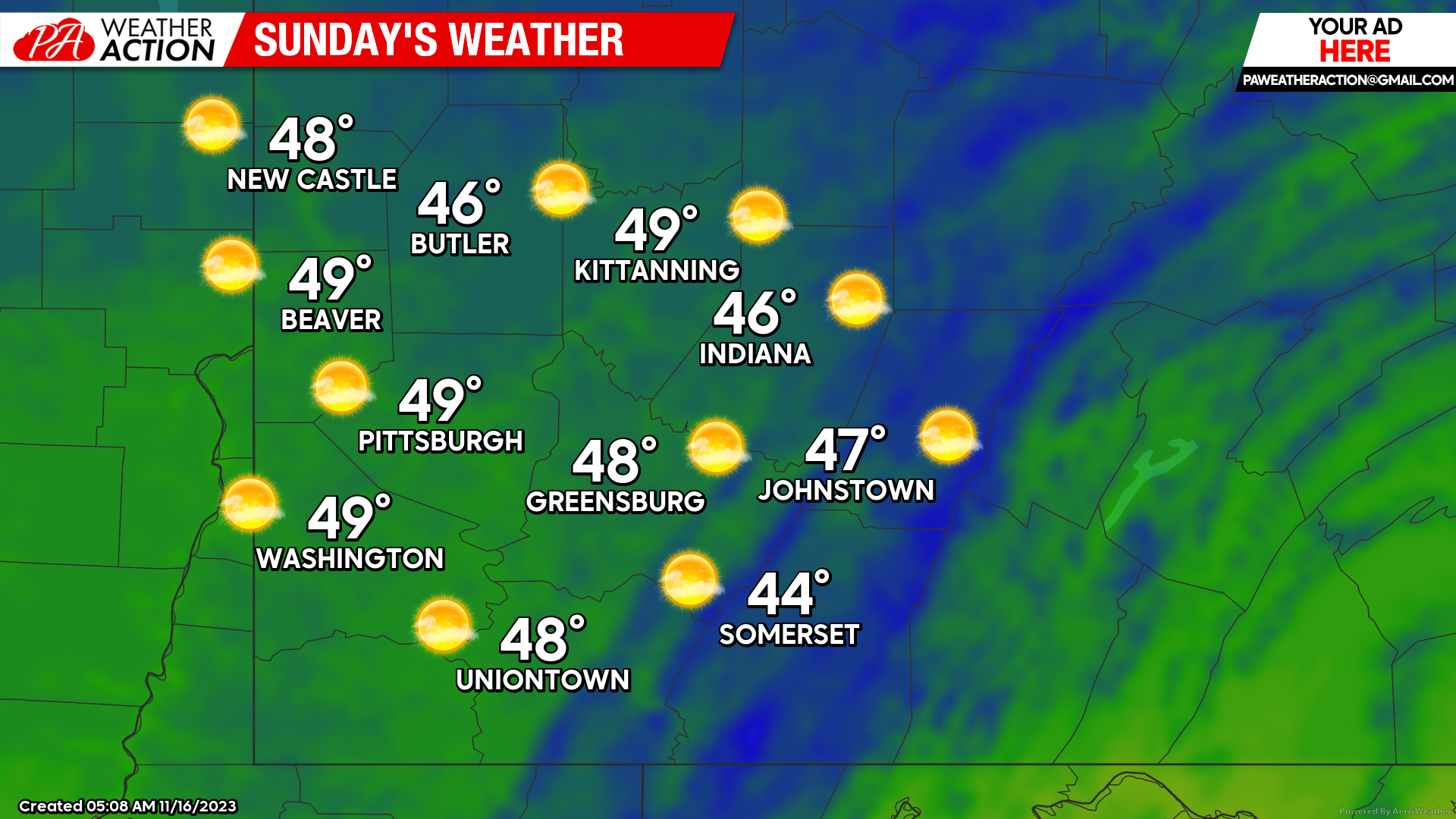 PA Weather Action has released our 2023-2024 Winter Outlook for Pennsylvania.  Be sure to read it on the PA Weather Action website and see what you can expect throughout the upcoming winter season.