Thunderstorms are expected to pop-up early this afternoon over the northern PA mountains and push southeast in the mid to late afternoon. At the same time, the wildfire smoke will also be pushing southeast, as illustrated in the map at the bottom of the post.
The Philadelphia Area has the greatest risk of scattered severe thunderstorms by late afternoon to early evening. Places like the Lehigh Valley and Lower Susq. Valley may see strong storms in the mid to late afternoon. See future radar frames below.
2 PM WEDNESDAY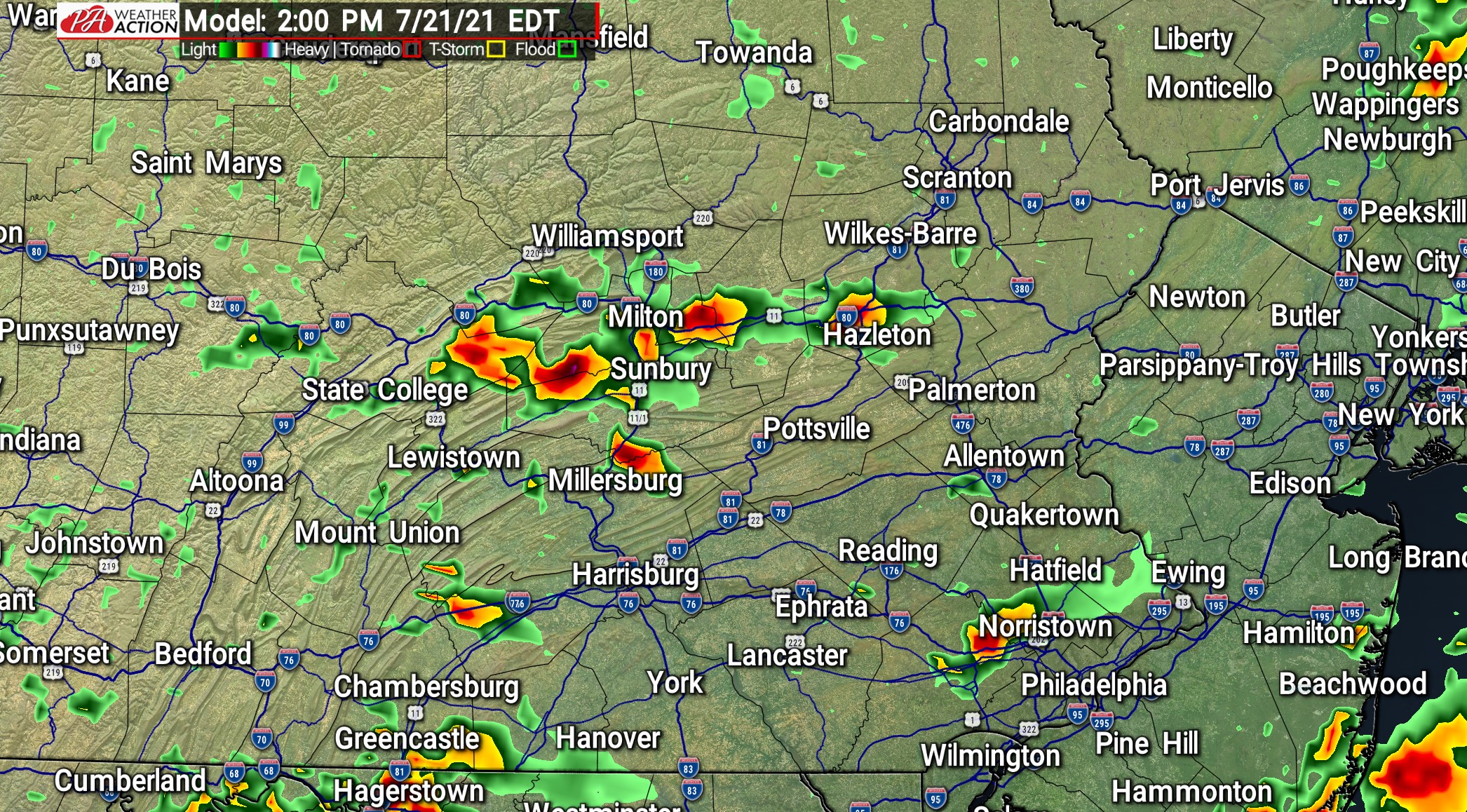 5 PM WEDNESDAY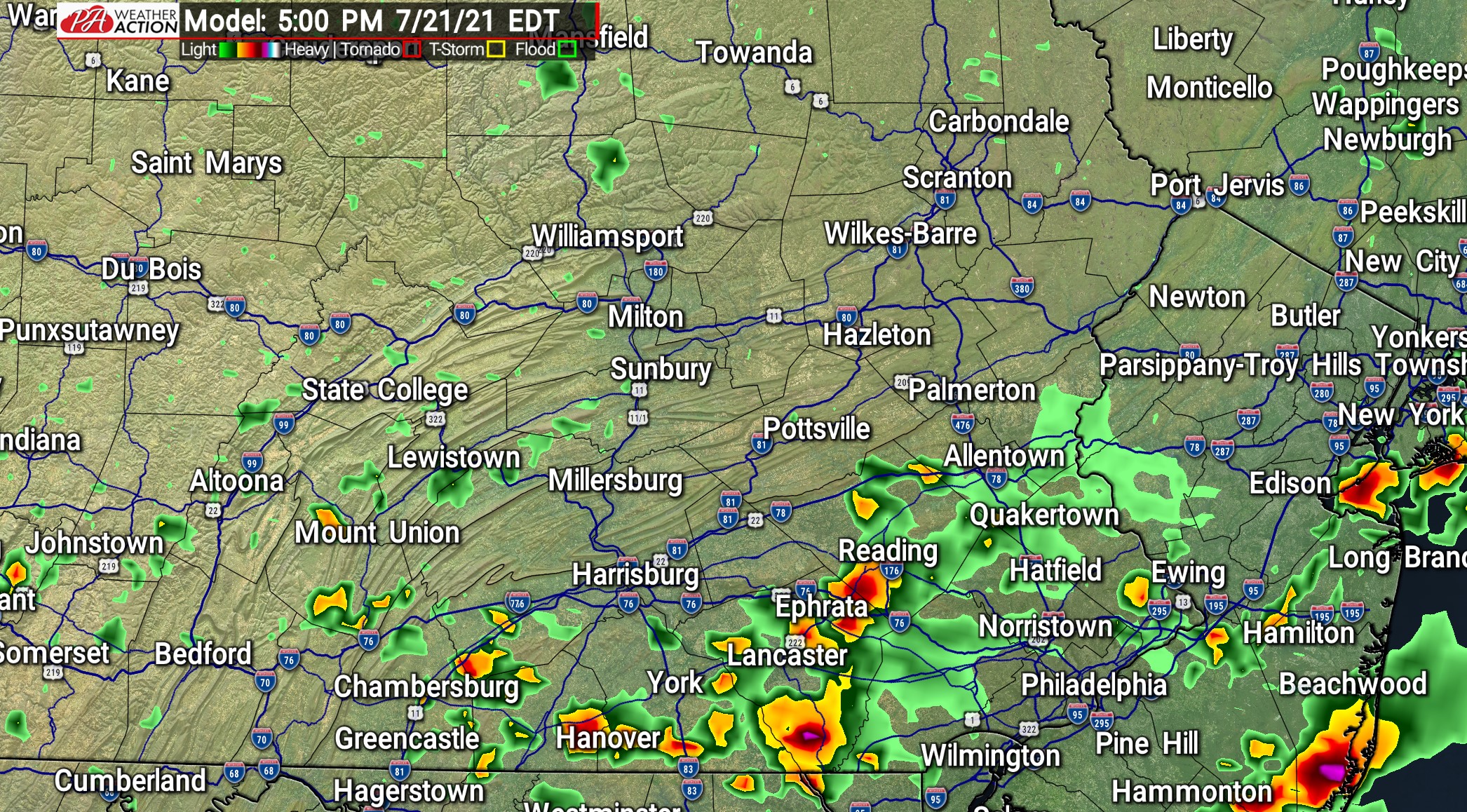 Wind and hail are the main concerns. Here is today's SPC Severe Outlook map.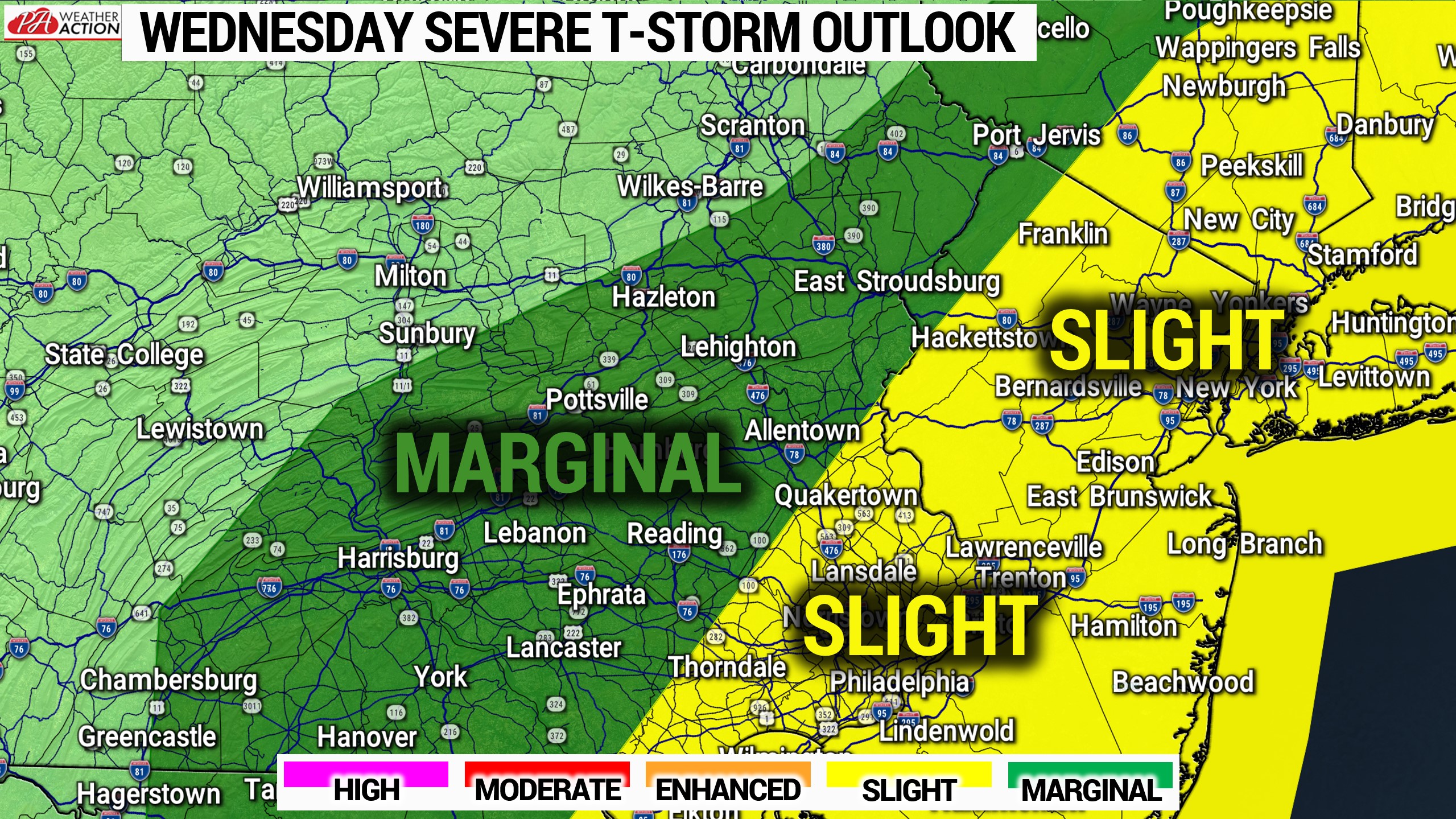 WILDFIRE SMOKE FORECAST