As we start off our workweek, we are tracking severe weather that is possible mainly in the afternoon and evening hours today. The Storm Prediction Center (SPC) has placed many areas under a SLIGHT RISK and MARGINAL RISK for severe weather. As it stands right now, northeast pa has the best chance of experiencing severe weather.
Below is our future simulated radar using one of our short term models from 1 pm through midnight. The bulk of the action looks like it will develop after 3 PM and should begin to fall apart after 8 PM. Make sure you click play!
Pictured below is the Storm Prediction Center's forecast for the potential severe weather today across Pennsylvania: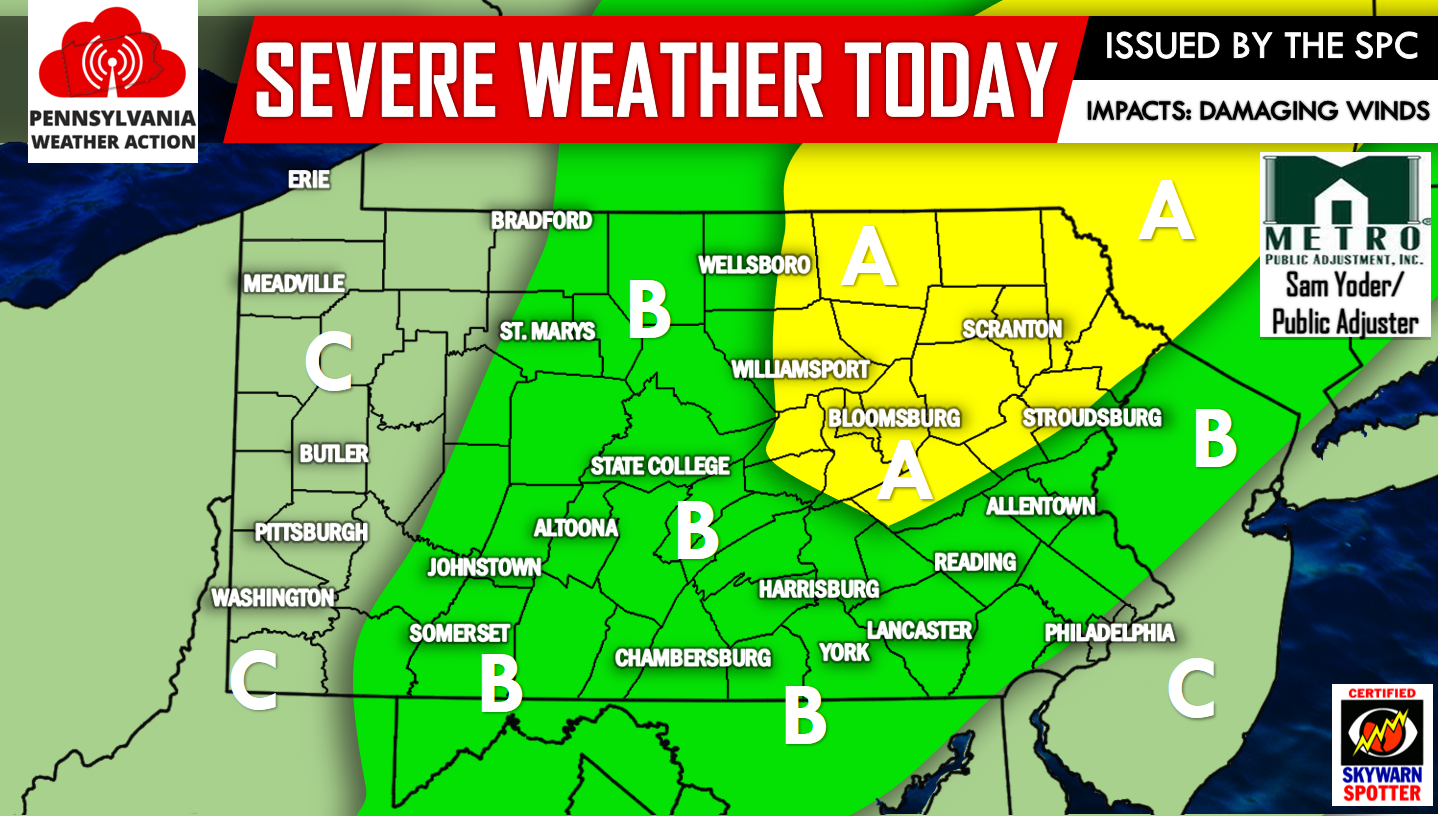 AREA A – SLIGHT RISK for severe weather. This area stands the best chance to experience strong to severe storms. Main threats include damaging winds, torrential downpours, and small hail.
AREA B – This area is under a MARGINAL RISK for severe weather. Main threats include damaging winds and torrential downpours.
AREA C – Thunderstorms are possible today, but should not meet severe criteria.
Make sure you have us liked on Facebook as we will be posting all watches and warnings once they are available to us, click here>>>PA Weather Action on Facebook!
Do not forget to share the severe weather forecast with your family and friends using the icons below, stay safe!