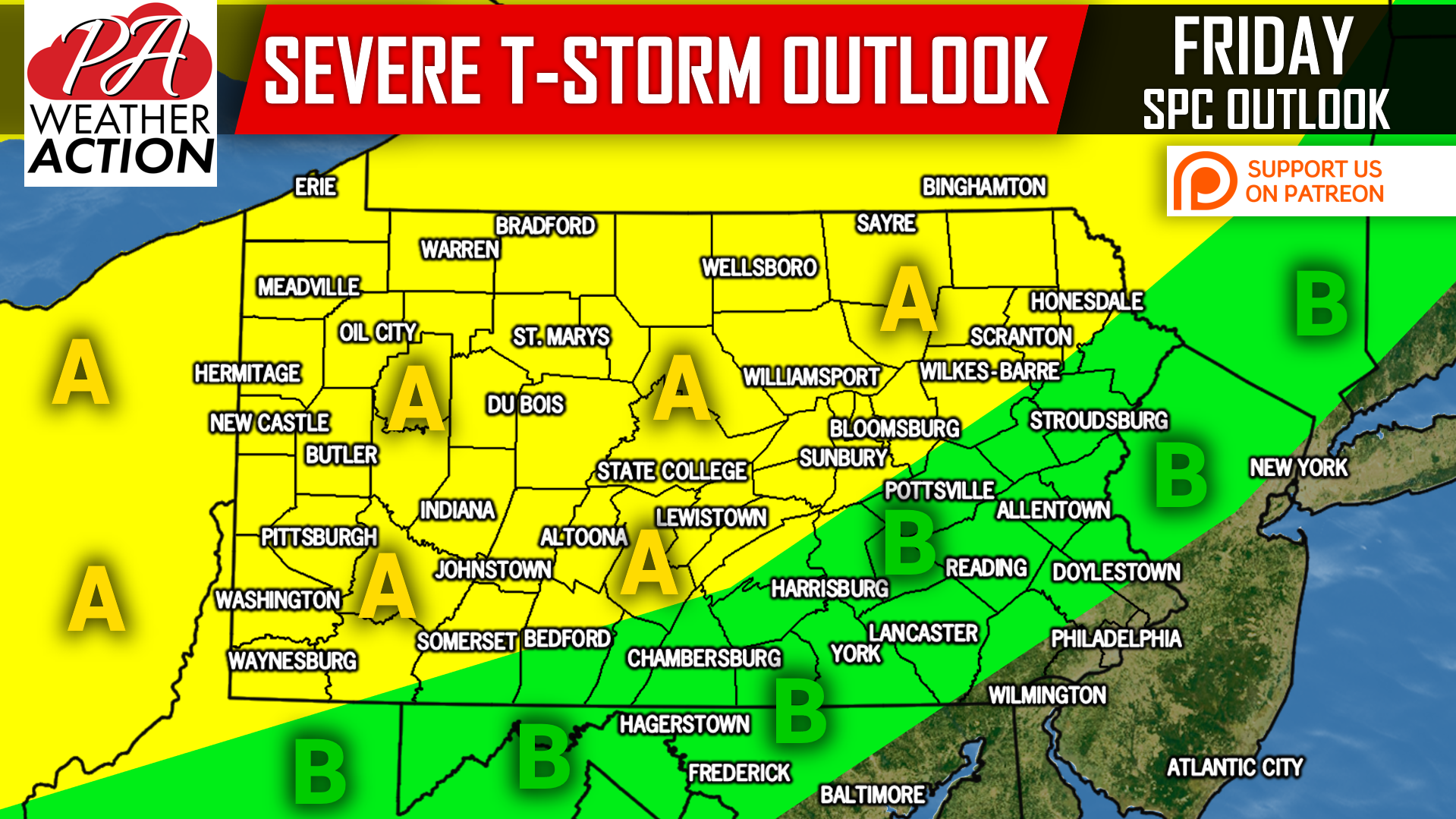 A southwest to northeast oriented line of strong to severe storms will move southeast through parts of the state Friday. The area most at risk continues to be western and northern PA, as well as the Northern Poconos. As the line weakens and breaks apart late Friday evening, it will be more hit-or-miss in the Lower Susquehanna Valley, Lehigh Valley, and Southeast PA.
Below is the Hi-Res NAM future radar 8 PM: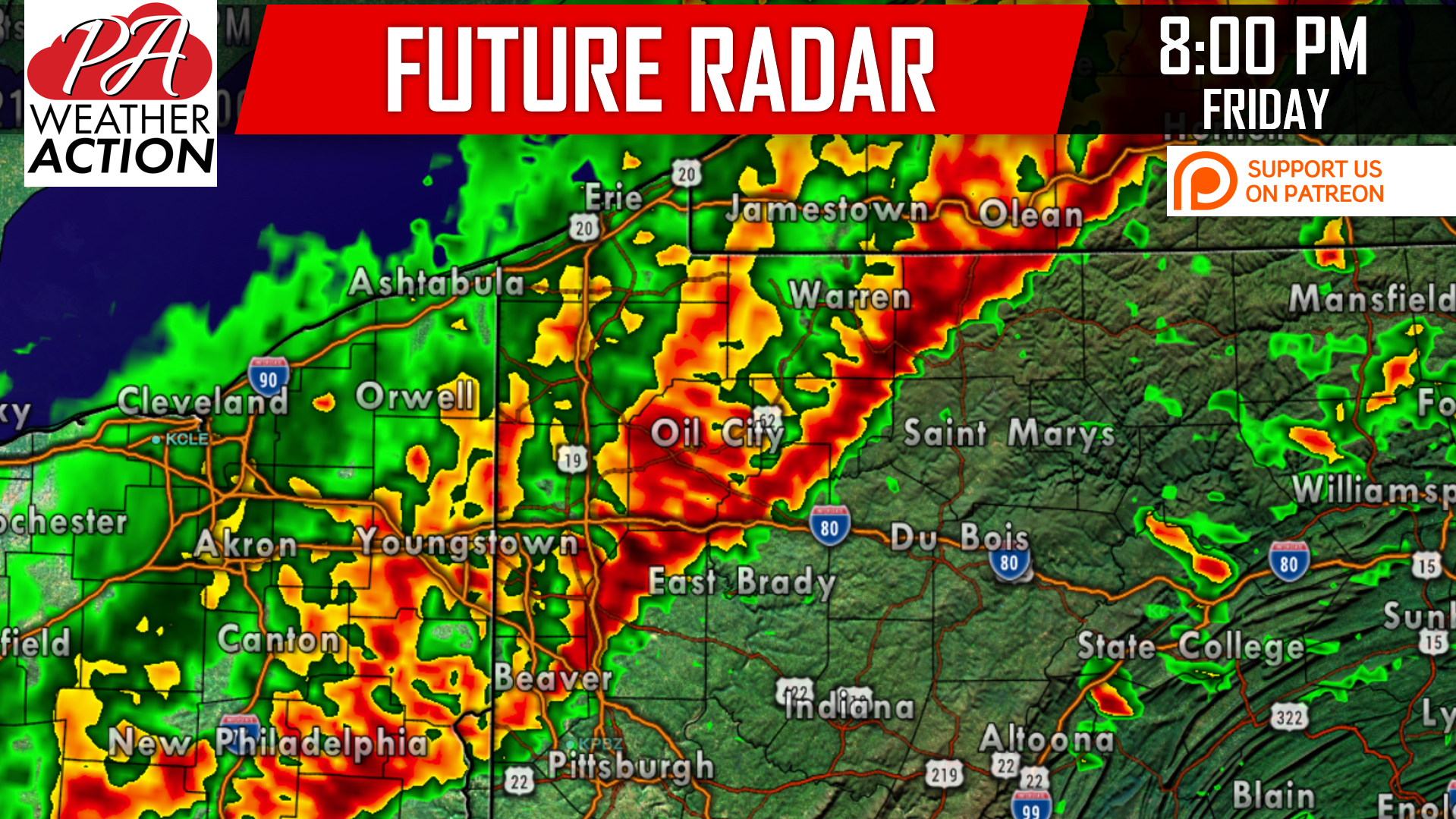 Damaging winds of 50-70 MPH are the main risk with this line, as mentioned yesterday. Isolated small hail is possible as well. Here is the future radar for 10 PM: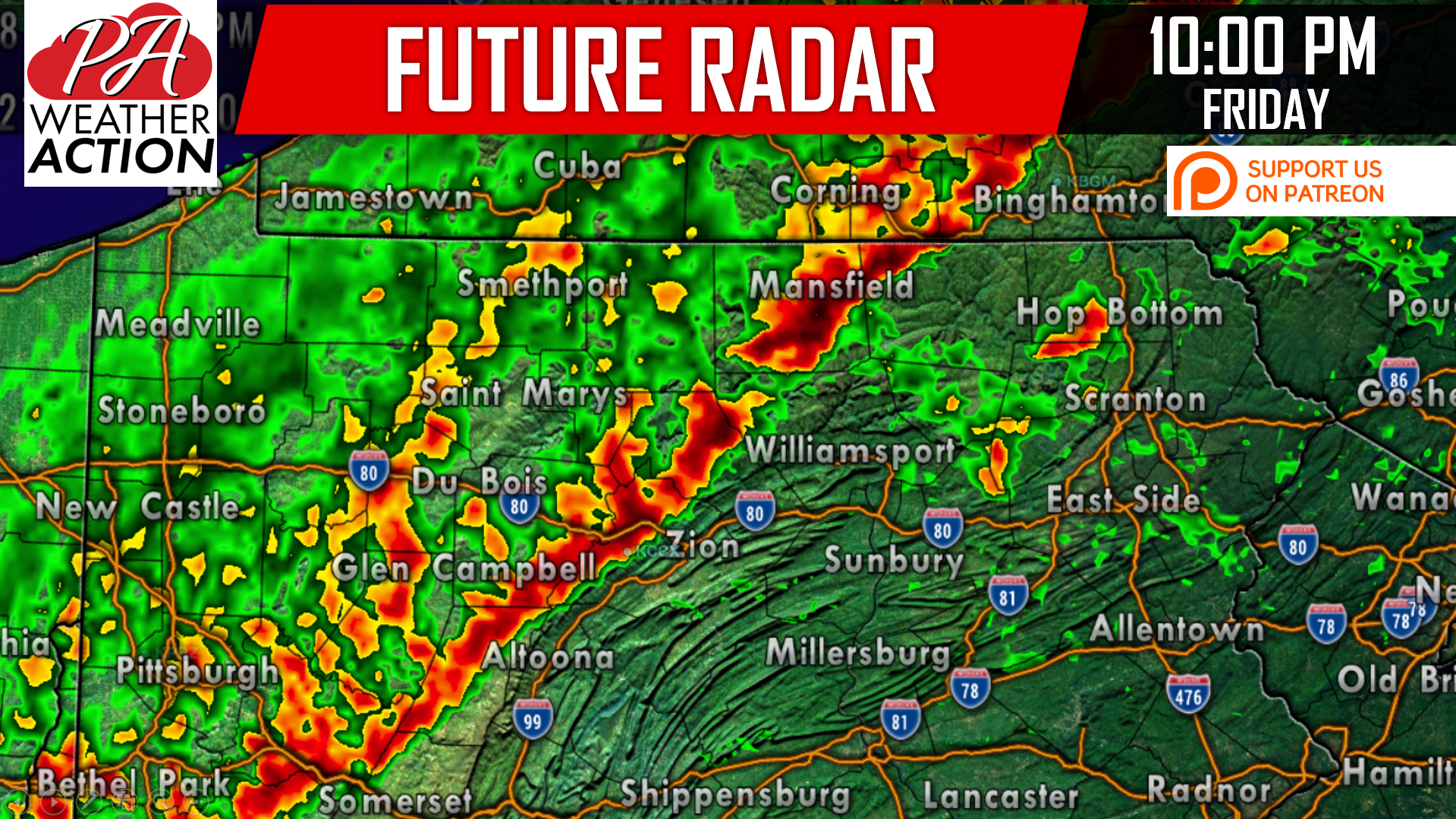 FRIDAY'S SPC RISK MAP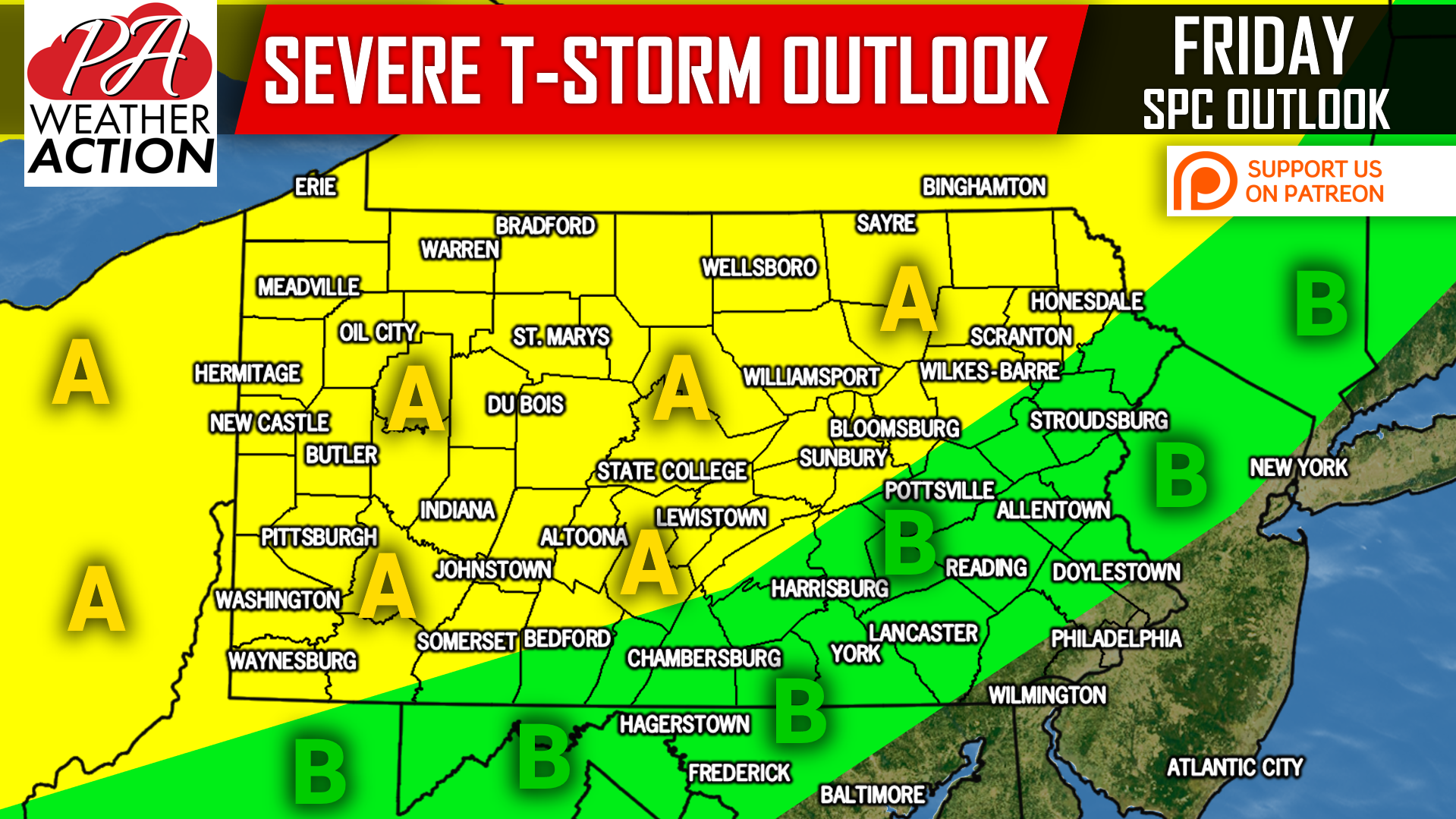 Area A: Timing in this area is 7-11 PM Friday. Visibility will be very low and light objects outside will be blown around, as wind gusts of 50-70 MPH are anticipated with severe sections of the line.
Area B: Timing will be 11 PM Friday to 2 AM Saturday in this area. Wind gusts of 30-50 MPH are possible in scattered locations that experience the line as it weakens.
Download our app for alert notifications, radar, forecasts, and PA-specific content>>>Pennsylvania Weather Action's App
Share this forecast with your family and friends using our icon below!
---
---