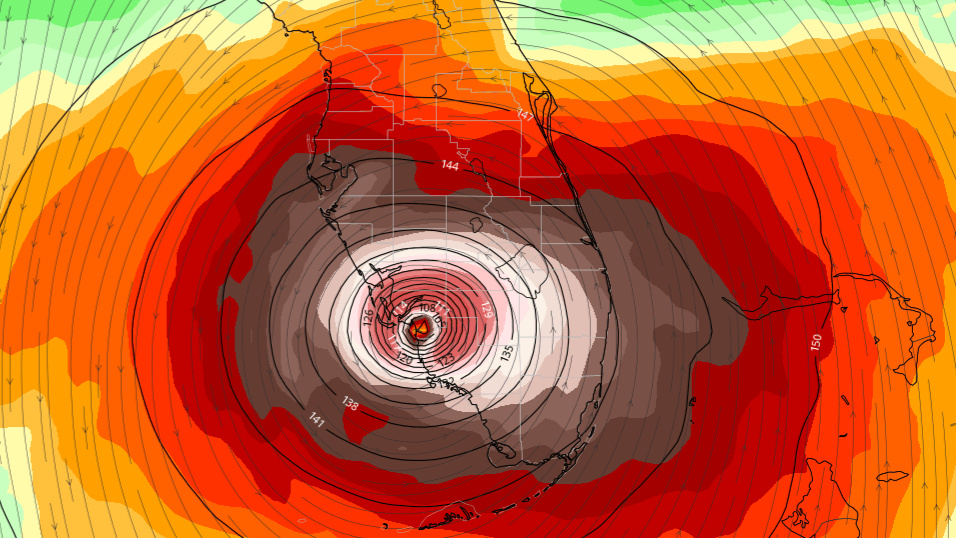 The forecast path of Tropical Depression 9 is slowly narrowing, and the impacts on Florida, the Carolinas, and even potentially PA will greatly depend on the amount of land interaction the storm has over Western Cuba.
If the center moves over a narrow stretch of Western Cuba, it has a real potential to make landfall on the west coast of Florida as a major hurricane and again in the Carolinas as a weaker hurricane before possibly heading our way. We would be looking at a few inches of rain and 30-50mph gusts in PA, which would greatly hinder fall foliage season.
However, if the center of the system moves across Central Cuba, a weaker hurricane would be expected to hit Southern Florida and miss another landfall on the US East Coast.
Here are the latest model tracks as of Friday afternoon, which have trended farther west with its interaction with Cuba and farther north in landfall location on the west coast of Florida, now targeting the Tampa area. This will continue to change.
The official National Hurricane Center cone has a category three storm making landfall in Southwest Florida. Whether it's Cape Coral, Saint Petersburg, or even farther north is yet to be determined.
The storm may reach Pennsylvania by next weekend (around October 1st), but the track that far out is still unknown. Either way, models have not proposed any scenario that would bring significant impacts to PA. It looks to be a fast-mover, so there's not much of a concern for flooding rainfall. But as mentioned, fall foliage season may suffer due to leaf drop.
If you have family near the west coast of Florida, or even Southeast North Carolina, check in and see what their plans are. Now is the time to prepare on the Florida Gulf Coast.
Be sure to share this article with family and friends who may find it useful!
For our articles and model updates, along with latest NWS forecast & rapid-update radar, straight from your local NWS office, get our app. We recently finished an upgrade and the design is much improved! Get it here >>> PA Weather Action APP Link
---
---